Maggie L. Walker NHS to close on Mondays

Please note that, effective March 11, 2013, Maggie L. Walker National Historic Site will be closed on Mondays, in addition to its regular Sunday closures. More »
Banking on a Dream: The Maggie Lena Walker Story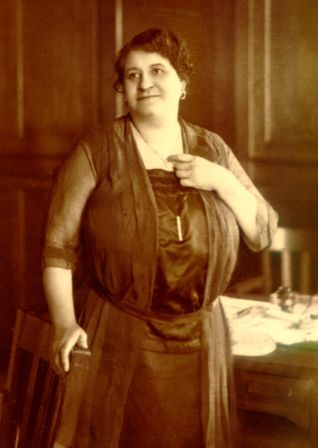 In May 2012, the Maggie L. Walker National Historic Site will partner with the Richmond Ballet to engage the school-aged children in an innovative program to use performing arts to communicate the story of Mrs. Walker's life and legacy. The Ballet's program, called "Minds in Motion," works with 4th grade students in 18 Richmond area schools and teaches them dispcipline, dedication, and self-awareness by leading them through a series of choreographic movements. Each year the program follows a theme based on the Virginia Standards of Learning (SOLs). This year the Ballet has chosen "Banking on a Dream: The Maggie Lena Walker Story."
Performance Times:
May 5: 2:30 pm and 5pm
May 6: 1:30 pm and 4pm
Location: Arthur Ashe Jr. Athletic Center, 3017 North Boulevard, Richmond VA 23230
Admission is free, but tickets are required. To reserve tickets, please contact Cherish Dobbins at cdobbins@richmondballet.com or 804-344-0904 ext. 323
For more information, please contact the Richmond Ballet at 804-344-0904
Richmond Ballet Press Release on "Banking on a Dream: The Maggie Lena Walker Story" (pdf)
Did You Know?

While Mrs. Walker is known as the first African American woman to found and be president of a bank, much of her work was in the early 20th Century Civil Rights Movement with her friends Booker T. Washington, Mary Church Terrell, and Mary McLeod Bethune.