Traveling Trunks
Maggie L. Walker National Historic Site now offers the Maggie L. Walker: Her Life and Times Traveling Trunk for elementary school classes, daycares, after-school programs, church groups and other organizations. This Standard of Learning-based activity includes replica clothing from the early 20th Century, books, games, activities, posters and more.
The trunks are available for two-week intervals and are free of charge. The trunk includes a teacher guide, The Maggie Lena Walker Story DVD, Famous African Americans Jingo, "Cobblestone" magazines, African American Poetry, "101 Prominent Colored People" poster, Maggie Walker speeches, and clothing of the 1910's. The Maggie L. Walker Travel Trunk also offers resources of music, books, play money and activity sheets for extended learning opportunities.
**To reserve a traveling trunk, please call 804-771-2017 x 24. Currently, we will not be taking any online reservations**
Browse Our Traveling Trunks
Results
There are no results that match your search. Please broaden your search criteria or start a new search.
Did You Know?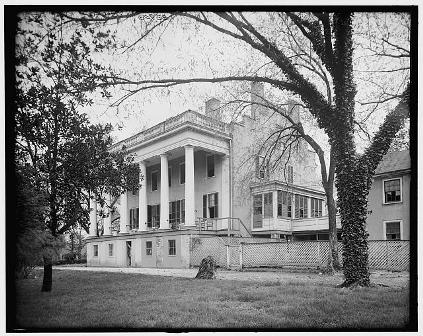 In 1864, Maggie Walker was born in the Richmond, Virginia home of Elizabeth Van Lew, a staunch abolitionist and famous spy for the North. Maggie's mother Elizabeth worked for Van Lew as a housekeeper.