Volunteer
National Park Service
The Volunteers In Parks (VIP) program of the National Park Service is an integral part of daily operations in the 390 plus parks in the National Park System.
Volunteers are a valuable addition to the staff at Martin Van Buren National Historic Site, and perform needed services in all areas of the park including maintenance, curatorial, administration and visitor services.
If you have an interest in American history, historic preservation, museum operations, woodwork, public relations, painting or historical interpretation please e-mail the site's volunteer coordinator at e-mail us to learn more about volunteer opportunities at Lindenwald.
Did You Know?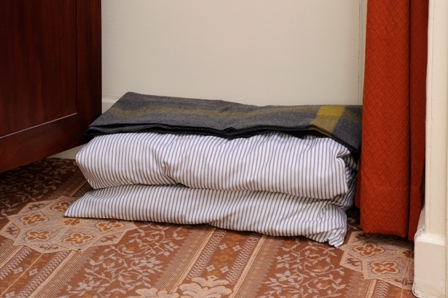 That in September of 1849, Henry Clay was accompanied on a visit to Lindedwald by his slave Levi. Levi slept in Clay's room at Lindenwald on the floor in a bedroll.