Bookstore
National Park Service
The Visitor Center houses the Eastern National Bookstore where visitors can find:
• Numerous biographies of Martin Van Buren
• Books of presidential facts, homes, libraries, fun and trivia
• Stories by popular antebellum authors such as Poe, Hawthorne and Stowe
• A rich collection of histories of American politics and politicians
• Books about native Americans and Columbia County history
• Postcards of the park
• Pins, patches and magnets
• Posters and placemats
• Children's reading and activity books
For more information, or to order items, contact the site at 518-758-9689, or go to the Eastern National web site: http://www.eparks.com/store
Eastern National provides quality products and services to America's National Parks.
Did You Know?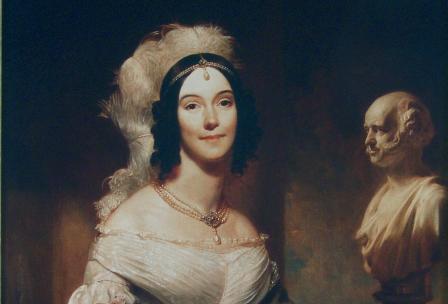 That in 1843 Angelica Singleton Van Buren suffered the loss of a child at Lindenwald and as a result was forced to recuperate on the hall sofa, which actually converts to a full size bed.