Tours Begin Monday May 19, 2014.

Several recent publications have incorrectly indicated that tours resume the weekend of April 19 & 20. The park grounds are open year round from 7:00am to sunset, but tours will not resume until Monday May 19.
Bookstore
National Park Service
The Visitor Center houses the Eastern National Bookstore where visitors can find:
• Numerous biographies of Martin Van Buren
• Books of presidential facts, homes, libraries, fun and trivia
• Stories by popular antebellum authors such as Poe, Hawthorne and Stowe
• A rich collection of histories of American politics and politicians
• Books about native Americans and Columbia County history
• Postcards of the park
• Pins, patches and magnets
• Posters and placemats
• Children's reading and activity books
For more information, or to order items, contact the site at 518-758-9689, or go to the Eastern National web site: http://www.eparks.com/store
Eastern National provides quality products and services to America's National Parks.
Did You Know?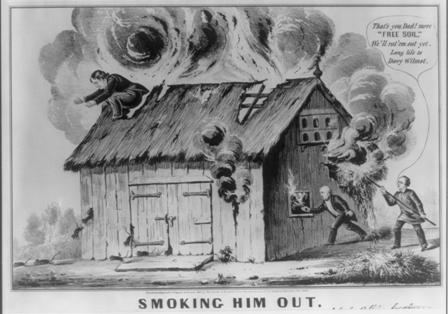 In the 1848 Presidential election, Martin Van Buren ran as the candidate for a new third party. The Free-Soil Party was group of disaffected Democrats opposed to the extension of slavery into the south-western territories captured from Mexico during the Mexican-American War. Martin Van Buren was the presidential candidate and Charles Francis Adams was chosen as Van Buren's running mate. The Free-Soil Party received 10% of the popular vote in 1848 but no electoral votes. The Whig candidate and Mexican War hero Zachary Taylor won the Presidency in 1848.