Photos & Multimedia
Unable to come to Kinderhook? If so, you can take a virtual tour of Lindenwald by clicking on the link to the left. Also see videos and photo galleries of events and work activities at Martin Van Buren NHS. The galleries are periodically updated so check back again soon.
Michael Fredericks
View a fascinating 15-minute video on the restoration of the servants call bell system inside President Van Buren's Lindenwald mansion by clicking here
: http://youtu.be/swccKdUfvXs
Did You Know?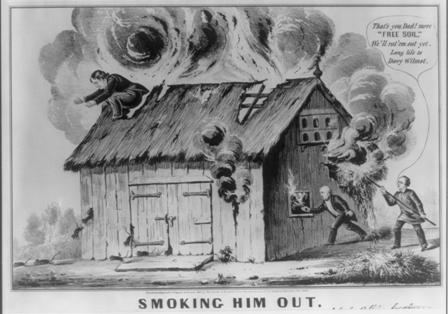 In the 1848 Presidential election, Martin Van Buren ran as the candidate for a new third party. The Free-Soil Party was group of disaffected Democrats opposed to the extension of slavery into the south-western territories captured from Mexico during the Mexican-American War. Martin Van Buren was the presidential candidate and Charles Francis Adams was chosen as Van Buren's running mate. The Free-Soil Party received 10% of the popular vote in 1848 but no electoral votes. The Whig candidate and Mexican War hero Zachary Taylor won the Presidency in 1848.