For Teachers
Dear Teacher,
While planning for your classroom, please consider the resources available at Martin Van Buren National Historic Site. Naturally, there is the home of President Van Buren to explore and through which students can gain insight into antebellum America and learn about one of the 19th century's keenest political minds. Also, two exciting educational programs have been developed and tested by the park staff which are designed to be offered at your school.
Our middle school program, Journey to the Past, developed in conjunction with museum educators at the Columbia County Historical Society, the Shaker Museum and Library and Clermont and Olana State Historic Sites, focuses on agriculture and land use in the 19th century. The program features primary documents useful in developing skills related to document based questions.
This program provides students with historical context to an absorbing topic which is frequently on the front pages of local papers. There are two components, a hands on classroom resource kit and a web-based element featuring text, sound, photos and animation to engage middle schoolers. The website allows students to view and download documents and other resources which are normally not available during a visit to one of our sites. You may view the site by going to http://www.journeytothepast.org.
The staff at Lindenwald have also crafted a program for fourth grade classes, What's So Funny About Political Cartoons? which introduces them to Martin Van Buren and his contemporaries. The students are exposed to important lessons about American political culture including the rule of law, party politics and compromise. The program uses a fun, interactive classroom game to familiarize students with the seemingly arcane subject of political struggle before the Civil War.
The two programs are great ways for students to learn about American history, civics, political science and land use decisions using public history resources and primary source documents. We hope you will consider taking advantage of the programs now or during the next school year.
We hope to hear from you soon. Please contact ranger/educator Dawn Olson at 518-758-9689 or by email at e-mail us
Did You Know?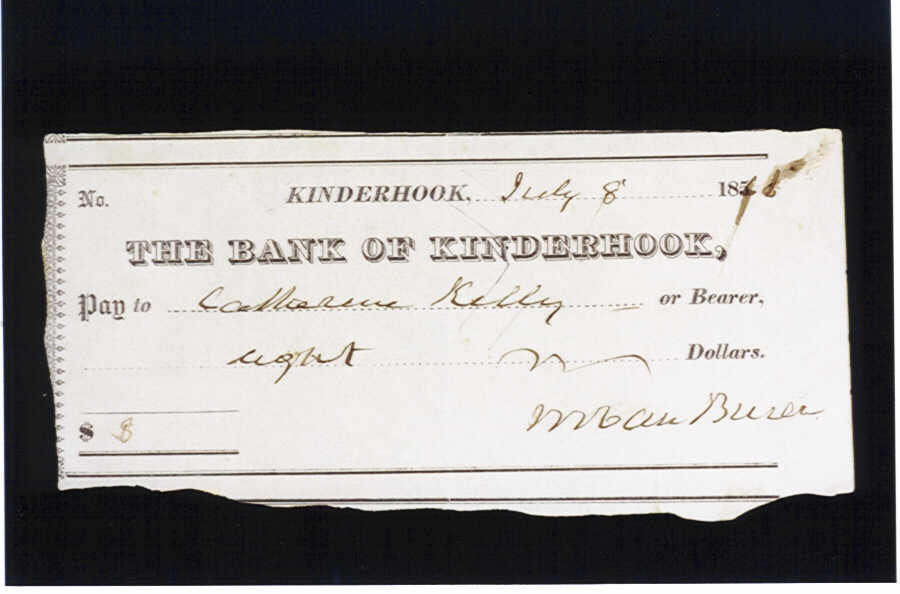 That the servants employed at Lindenwald by Martin Van Buren, were young Irish immigrant women between 18 and 20 years old, and were paid 8 to 12 dollars per month in salary.