Living History
LIVING HISTORY, SOLDIER IMPRESSIONS, ENCAMPMENTS, MUSKETRY, and ARTILLERY DEMONSTRATIONS

Sunday, March 17, 2013

Artillery and Infantry impressions on Henry Hill. Musketry and Artillery Demonstrations, Confederate and Union portrayals, 11 A.M. to 2 P.M.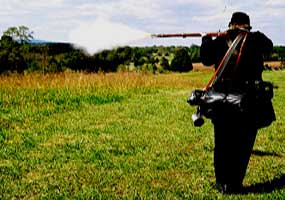 NPS photo
Ranger John Reid performs musket demonstration on Henry Hill.
Did You Know?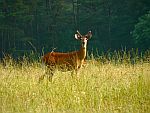 Manassas National Battlefield Park is one of the most unspoiled areas in the Culpeper Basin. Our 5,000 acres serve as a natural oasis for many types of plant and animal species in the increasingly urbanized Prince William County, Virginia.