Visitor Center Museum Closed During Construction Project

The museum at the Henry Hill Visitor Center is closed due to the installation of a fire protection system in the exhibit area. The visitor center and gift shop remain open daily and the park film is shown hourly. More »
Guided Tours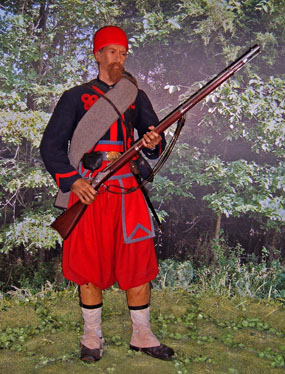 NPS Photo
2014 AUTUMN SCHEDULE:



First Manassas Programs

Henry Hill Walking Tour: Daily at 11 a.m. & 2 p.m.
Meet at the Henry Hill Visitor Center.

Second Manassas Programs
Brawner Farm Walking Tour: Daily at 11 a.m., 1 p.m., & 3 p.m.
Meet at the Brawner Farm Interpretive Center (Tour Stop #1)
Please Note:
This schedule is subject to change without notice as all walking tours are staff and weather permitting!


This schedule is valid through November 2014.


Did You Know?

Confederate troops destroyed the Stone Bridge over Bull Run in March 1862 before falling back to a more defensible position fifty miles to the south near Fredericksburg. The current structure was completed in the 1880s, on the site of the war-time bridge.