Visitor Center Museum Closed During Construction Project

The museum at the Henry Hill Visitor Center is closed due to the installation of a fire protection system in the exhibit area. The visitor center and gift shop remain open daily and the park film is shown hourly. More »
For Kids
Check out the NEW Manassas National Battlefield Park Junior Ranger book for ages 5 and up!

Manassas National Battlefield Park is pleased to announce the introduction of TRACK Trails. Come by and explore the Stone Bridge Loop Trail for a self guided, outdoor adventure. The Manassas National Battlefield TRACK Trail is open year-round. The trail head is located in the Stone Bridge parking area and features the first ever cell-phone guided brochure adventure. After hiking the TRACK Trail, register your adventure at www.kidsinparks.com to earn free prizes.


Did You Know?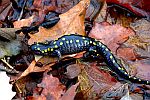 The park is home to a large vernal pool, located on the Stone Bridge Loop Trail. In the spring, this area fills with about a foot of water, and becomes a vital breeding ground for amphibian species.