Showers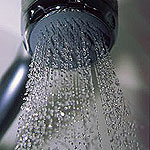 Mammoth Cave Hotel offers guests and Park visitors a service center and convenience store located on Mammoth Cave Parkway, near the National Park Service campground. The Caver's Camp Store features supplies, groceries, picnic foods, showers and a self-service laundry facility with an adjacent full-service U.S. Post Office.
The showers are coin-operated and provide 10 minutes of shower time for $2. No amenities are provided; soaps and shampoos may be purchased at the Caver's Camp Store.


Did You Know?
Mammoth Cave is the world's longest known cave, with more than 400 miles of interconnected passages—so long that if the second and third longest caves in the world were joined together, Mammoth Cave would still be the planet's longest cave and have more than 100 miles left over!