Maple Springs Trail Closures
The two maps below represent the expected status of the Maple Springs area in the backcountry of Mammoth Cave National Park during the Fall and early Winter of 2013. These conditions are the result of construction of the Big Hollow Trail project. The schedule is weather-dependent, and may change.
---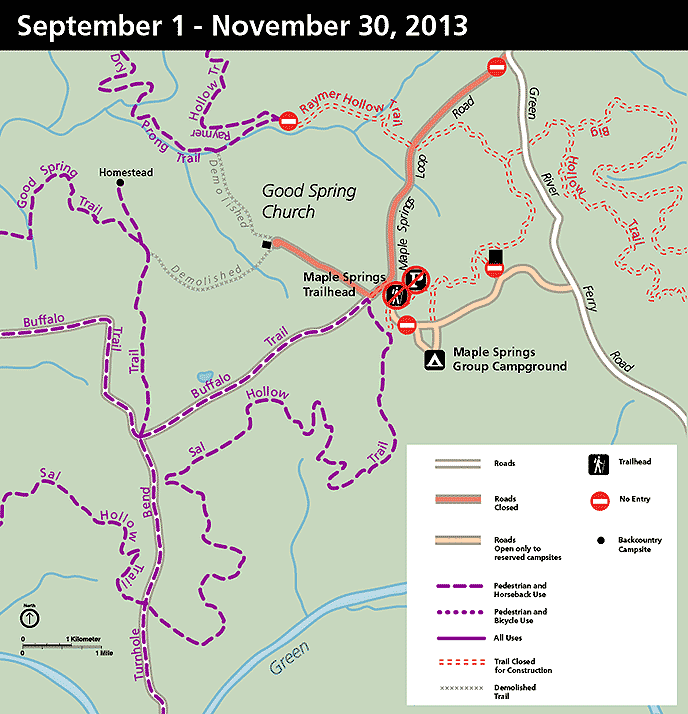 September 1 - November 30, 2013

During this period, there is no approach to the Maple Springs area from the backcountry.
Sal Hollow and Buffalo Trails are open, but may not be accessed or exited from the Maple Springs Trailhead.
Maple Springs Trailhead is closed.

Raymer Hollow Trail is closed east of the Good Spring Connector Trail.
Big Hollow Trail is not yet open for use. No access.

All backcountry trail access from Good Spring Church has been discontinued and the trail spurs demolished.

Maple Springs Loop Road is closed except that visitors with reservations may use the southern entrance only to access Maple Springs Group Campground on Fridays, Saturdays and Sundays.

---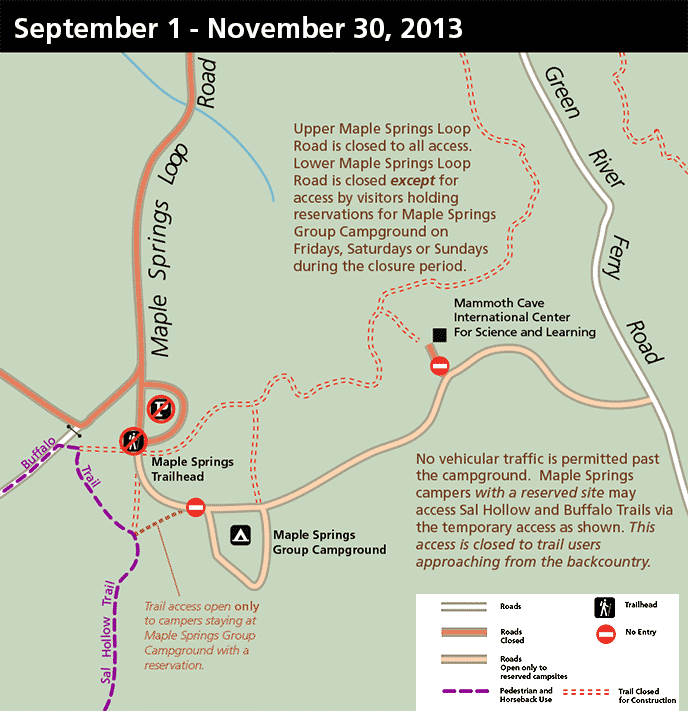 Detail of Maple Springs Closures Map
Note that although Sal Hollow and Buffalo Trails are open, there is no access to the Maple Springs Trailhead. The Trailhead is closed..

Visitors holding reservations for Maple Springs Group Campground only may access Sal Hollow Trail from the campground as shown on this map. This temporary access is closed to all other trail users.