Fees & Reservations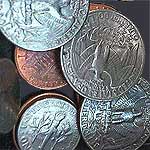 Most of the park's resources and facilities are available free of charge. Fees are charged for cave tours, camping, and selected picnic shelter reservations, and are listed in the tables below. Educational prices apply to Kindergarten-College groups. Please call the park at 270.758.2180 to schedule your educational group.
Reservations are not required, but are recommended. Currently, reservations cannot be made the same day of a tour. For further information on making reservations, click here.
Cave Tour Fees
Cave Tour
Adults

Youth

*

Senior

**

Mammoth Passage Tour

†

$5.00
$3.50
$2.50
Historic Tour
$12.00
$8.00
$6.00
Domes and Dripstones Tour (Formerly the New Entrance Tour)
$14.00
$9.00
$7.00
Frozen Niagara Tour
$12.00
$9.00
$6.00
Grand Avenue Tour
$26.00
$19.00
$13.00
Great Onyx Tour
$17.00
$12.00
$8.50
Snowball Tour
$16.00
$10.00
$8.00

Violet City Lantern Tour

$17.00

$12.00

$8.50

Gothic Tour
$11.00
$8.00
$5.50
River Styx Tour
$13.00
$9.00
$6.50
Star Chamber Tour
$12.00
$8.00
$6.00
Focus on Frozen Niagara Tour
$10.00
$8.00
$5.00
Wild Cave Tour
$50.00
n/a
$25.00
Introduction to Caving
$25.00
$19.00
$12.50
Trog
n/a
$14.00
n/a
*Youth is 6-12 years of age.
** Senior discounts are available to holders of a valid Golden Age/Golden Access and America The Beautiful Senior/Access Pass.
† Box office only. Not available by reservation.

---
Campground and Picnic Shelter Fees
Campsite/Picnic Area
Fee Senior discounts in ()
Mammoth Cave Campground
$17.00 ($8.50)
Mammoth Cave Campground (Group)
$20.00
Mammoth Cave Campground (VIP Public)
$40.00 ($20.00)
Maple Springs Group Camp
$30.00
Maple Springs Equestrian
$22.00
Maple Springs Equestrian with water/electric
$30.00
Houchins Ferry Campground
$12.00 ($6.00)
Open-Air Picnic Shelter
$25.00/day; limited availability.
Enclosed Picnic Shelter
$50.00/day; one shelter, available Sat/Sun March 1-Memorial Day; daily Memorial Day-Labor Day; Sat/Sun Labor Day-November 30.
Did You Know?

For many years, the chambers of Mammoth Cave rang with the sound of music. Visiting bands such as Landram's Sax-Horn Band and Luther Ewing's String Band, along with the Mammoth Cave Hotel's own local musicians, entertained visitors underground into the early 20th century.