Emergencies & First Aid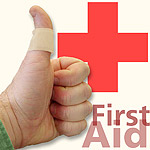 First Aid for emergencies is available at the park Visitor Center. In cases of serious emergency, dial 911.
For non-emergency assistance, dial (270)758-2115.


Did You Know?

Mammoth Cave is one of the oldest tourist attractions in North America. Tours of Mammoth Cave have been offered since 1816.