Starting Wednesday July 23rd Expect Road Closures

July 23rd, Prosper Trail, North Slope & Middle Pass Trails - west side of the park CLOSED for forestry operations. McKenzie Farm Trail & McKenzie Rd will remain open for access between Prosper Parking Lot and the Pogue. CAUTION Heavy Equipment in use!
Warblers Woods and Watersheds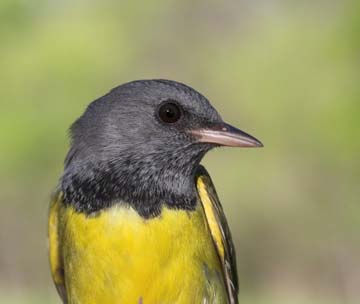 Warblers, Woods, and Watersheds
Program:
2 hour staff guided hike
Date:
July 13, 2013
Time:
1:00-3:00pm
Location:
MEET @ Prosper Road Parking
Duration/difficulty:
3 mile moderate hike
Contact:
802-457-3368 x22 for more information
Keeping tabs on the ecological conditions of the park (along with 11 other regional parks) is the mission of the NPS Northeast Temperate Network (NETN). Join NETN staff for this 2-hour hike to try your hand at the basics of monitoring birds, salamanders, forest health, and water quality. Meet at Prosper parking lot. Moderate, 3 miles.
Did You Know?

Marsh-Billings-Rockefeller NHP offers day hikers nearly 20 miles of carriage roads and trails. Located about a mile from the park, hikers can easily access one of the nation's premier foot trails, the Appalachian National Scenic Trail, which extends over 2000 miles from Maine to Georgia.