Volunteer - Walk Woodstock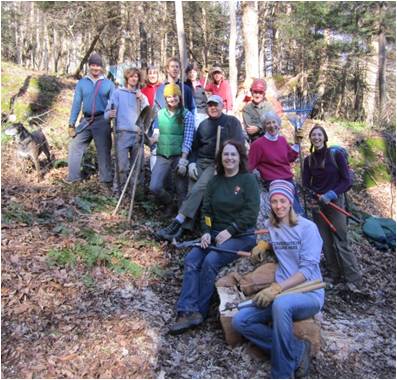 Donna Taylor
VOLUNTEER!


The Woodstock Trails Partnership hosts two trail work days each year in the spring and fall, and sponsors several local trail events. To get involved in these activities or for more information about the Woodstock Trails Partnership contact:


Marissa Jager
SCA Trails Partnership Intern
802-457-3368 ext. 17
Marissa_jager@partner.nps.gov
Did You Know?

Marsh-Billings-Rockefeller NHP has nearly 400 paintings and prints, including Hudson River School landscapes of places that are now national parks. You can see paintings by Thomas Cole, David Johnson, and Albert Bierstadt of features from Yosemite, Golden Gate, and Grand Teton.