Volunteer - Walk Woodstock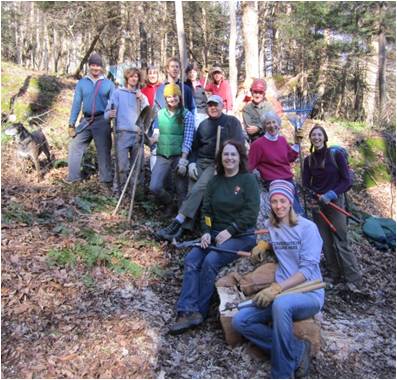 Donna Taylor
VOLUNTEER!


The Woodstock Trails Partnership hosts two trail work days each year in the spring and fall, and sponsors several local trail events. To get involved in these activities or for more information about the Woodstock Trails Partnership contact:


Marissa Jager
SCA Trails Partnership Intern
802-457-3368 ext. 17
Marissa_jager@partner.nps.gov
Did You Know?

Frederick Law Olmsted Sr. wrote to George Perkins Marsh in 1857, asking his advice on promoting "free soil" settlement in Texas to challenge the westward expansion of slavery. Strongly anti-slavery, both men would also champion land stewardship and public access to places like Yosemite Valley.