Heavy Equipment on McKenzie Carriage Road - Use Caution

All trails are now open. However, there is still equipment on the McKenzie Carriage Road. Hikers and horse riders should use caution when using that road.
Volunteer - Walk Woodstock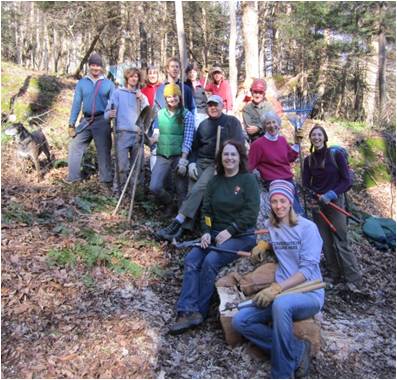 Donna Taylor
VOLUNTEER!


The Woodstock Trails Partnership hosts two trail work days each year in the spring and fall, and sponsors several local trail events. To get involved in these activities or for more information about the Woodstock Trails Partnership contact:


Marissa Jager
SCA Trails Partnership Intern
802-457-3368 ext. 17
Marissa_jager@partner.nps.gov
Did You Know?

Conservationist George Perkins Marsh, for whom Marsh-Billings-Rockefeller NHP is named, championed the creation of a US Army Camel Corps. On El Morro National Monument's Inscription Trail you can see the inscriptions the Camel Corps left behind in 1855.