Trail Events - Walk Woodstock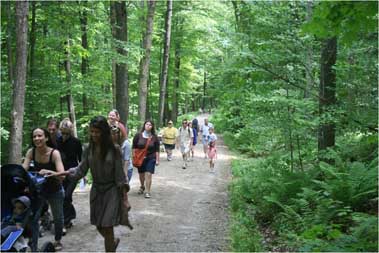 C marts
Trek to Taste


SAVE THE DATE: Saturday June 1st, 2013 for the 5th annual Trek to Taste


Trek to Taste is a project of many local partner groups dedicated to local trails and local foods. The yearly event has become one of Woodstock's most popular traditions and is a great way to celebrate National Trails Day. Participants can explore the trails at Marsh-Billings-Rockefeller National Historical Park and enjoy local food tastings along the way. Each trail leads to samples of delicious farm-fresh treats prepared by area students and community groups- and you'll also encounter family friendly arts and crafts activities, trail games, displays, live animals and music. We had a great turnout last year, despite the rain, and look forward to the 2013 Trek to Taste.


If you'd like to volunteer for Trek to Taste or learn more about it contact:


Marissa Jager
SCA Trails Partnership Intern
802-457- 3368 ext. 17
Marissa_jager@partner.nps.gov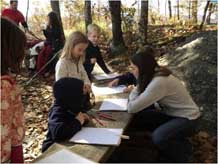 Donna Taylor
Peak to Peak


SAVE THE DATE: October 19, 2013


1st annual Peak to Peak a success!


Enthusiastic hikers joined in ranger-led walks on Mount Peg (1080 ft) and Mount Tom (1,250 ft) and the eponymous peak-to-peak hike including both Peg and Tom!

With their spectacular views of the Ottauquechee River, the two mountains are favorite places for hiking, picnicking and dog-walking, and also provide important focus for interpreting the conservation stewardship history of the area.

For the event, water color paints and supplies were available on both peaks, encouraging visitors to pause, observe, contemplate and interpret the inspiring views for themselves, just as the Hudson River School painters represented in the Park's mansion house collection had done in the nineteenth century. Down on the village green, conveniently located between the peaks, conservation organizations staffed information booths, rangers led children's activities and local high school students prepared and sold heart-healthy food.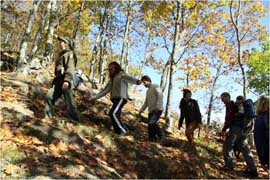 Donna Taylor