Things To Know Before You Come
Please click on one of the following topics to jump directly to it:
Accessibility
Public parking for disabled persons is available at the Billings Farm & Museum parking area. For visitors taking guided tours at the national park, a special pass may be obtained at the National Park Service desk in the Billings Farm & Museum Visitor Center in order to park within close proximity to the Mansion and Carriage Barn Visitor Center. Both facilities are wheelchair accessible. Please ask park staff for assistance. For further information, call 802-457-3368 ext 22. American Sign Language interpretation is available by request; please give us at least 14 days notice so we may make arrangements.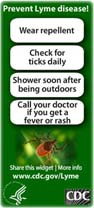 Safety
Ticks & Lyme Disease -Tick populations are on the rise in Vermont. Staying on the main carriage roads and trails will drastically reduce your risk of tick exposure. All visitors are encouraged to learn more about tick prevention from the Centers for Disease Control.

Preventative measures to reduce exposure to mosquitoe borne diseases (West Nile Virus and EEE) can also be found at the Centers for Disease Control.

Be alert for traffic when crossing the roads and in parking areas.

Trails may have uneven footing.

Swimming, wading and fishing are not allowed in the Pogue.
Pets
Leashed pets are welcome until winter snows arrive and the carriage roads are used only for cross-country skiing and snowshoeing. During the rest of the year, please make sure pets are on leash at all times.
Motorized Vehicles and Bicycles
The use of motorized vehicles and bicycles on the carriage roads and trails is specifically prohibited in the Deed of Gift - a permanent condition of the generous donation that transferred most of Mount Tom to the National Park Service and the American people. Since the park opened in 1998, people have been understanding and respectful of this limitation and have enjoyed the carriage roads and trail in many other ways.