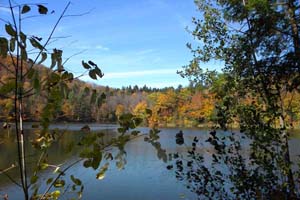 L Shahi
Testing and monitoring the health of aquatic ecosystems is an important part of ensuring the integrity of the parks natural communities. Water quality studies are conducted by the park's Inventory and Monitoring (I&M) staff on a monthly basis at two sites in the park; one on the Pogue, a 14-acre pond, and the other in the Pogue Brooks. Each month the I & M staff measure water depth, turbidity, pH, conductivity, temperature, and dissolved oxygen at the two sites to observe any changes that take place.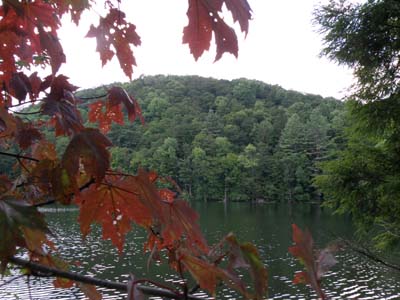 K Jones
Resource Brief - Water Quality Remains Good for Pogue Pond and Stream

Read about the results of the 2011 Water Quality Monitoring Season for Marsh-Billings-Rockefeller NHP.