iNaturalist Vermont Atlas of Life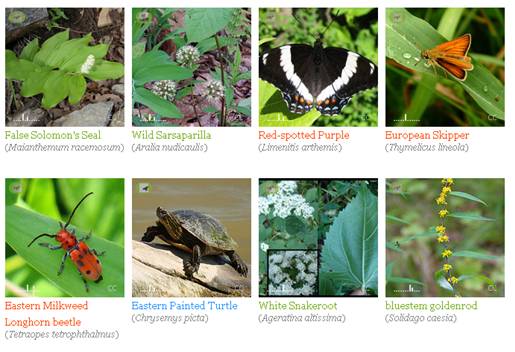 Connect to the iNaturalist Vermont Atlas of Life to create an iNaturalist account to use during the July 19, 2014 Bioblitz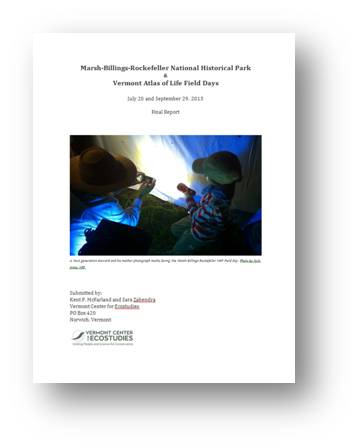 July 20 and September 29, 2013 - Report

In 2013 the Park hosted two field days for visitors to learn more about nature and how to contribute their natural history sightings to online citizen scientist databases. Field sessions focused on birds, plants, bees, and moths. Over 60 visitors of all ages joined the programs lead by biologists from the Vermont Center for Ecostudies.Observations were entered into iNaturalist and eBird. iNaturalist sightings for the Park can be seen at iNaturalist MABI places. See an eBird bar graph for the park.

A report on the field days was prepared by Kent McFarland and Sara Zahendra of the Vermont Center for Ecostudies. Funding for the field day was obtained from the NPS Biological Resources Management Division, Washington DC to help small and medium parks address the Director's Call to Action # 7, Next Generation Stewards.
Did You Know?

Marsh-Billings-Rockefeller NHP has nearly 400 paintings and prints, including Hudson River School landscapes of places that are now national parks. You can see paintings by Thomas Cole, David Johnson, and Albert Bierstadt of features from Yosemite, Golden Gate, and Grand Teton.