Artist in Residence Program
The Marsh-Billings-Rockefeller National Historical Park (MBR) and the K2 Family Foundation (K2FF) are pleased to co-sponsor the Art and Conservation Stewardship Artist in Residence Program. Located at the park in Woodstock, Vermont, the program offers one artist each year the opportunity to work on a site-specific or site-inspired project consistent with both MBR's and K2FF's concerns with sustainability and creative attention to the natural world. Artists are in residence for two months, and are encouraged to develop outreach opportunities to engage park visitors. Stipends and funds for materials are available.

American artists have long helped create public awareness and support for the stewardship of public lands by broadening and deepening connections to the landscape through art.

The Marsh-Billings-Rockefeller National Historical Park is recognized for its collection of historical, environmentally inspired paintings. Through this Art and Conservation Stewardship Program, the Park and Foundation invite one environmentally focused artist each year to be in residence and to create artwork in response to the park and the surrounding environs.

By working with contemporary artists, the Park and Foundation hope to help extend the conversation between artists, land, and audience that has been a persistent and significant aspect of the Park. The program provides each artist in residence with the time and space needed to explore new thoughts and ideas in their own artistic manner.
---
Art and Sustainability: National Park Artist Exhibit and New Studio

On July 15th visiting Artist in Residence Andrea Polli unveiled the culminating exhibit of her multimedia exploration called "What Do You Hear" at the Marsh-Billings-Rockefeller National Historical Park in Woodstock, Vermont.

The project includes a series of fanciful sculptural 'listening vessels' loosely based on the late 19th century acoustic devices and a sound installation calling attention to the tragic disappearance of native bat populations in New England. The exhibit coincides with the opening of the park's new Pony Shed Studio, a historic barn remodeled in to an artist in residence workspace using sustainable design approaches that are both beautiful and functional.
Read the Press Release:
Sound and Sustainability: National Park Artist Exhibit and New Studio Opening

Link to more Pony Shed Studio information.

---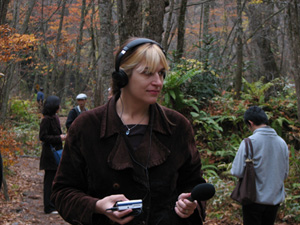 2012 Artist in Residence - Andrea Polli

Andrea Polli is a digital media artist whose work with science, technology and media has been presented widely in over 100 presentations, exhibitions and performances internationally, has been recognized by numerous grants, residencies and awards including a NYFA Artist's Fellowship, the Fulbright Specialist Award and the UNESCO Digital Arts Award. Her work has been reviewed by the Los Angeles Times, Art in America, Art News, NY Arts and others. She has published several book chapters, audio CDs, DVDs and papers in print including MIT Press and Cambridge University Press journals.

She currently works in collaboration with atmospheric scientists to develop systems for understanding storm and climate through sound (called sonification). Polli is also an Associate Professor of Art and Ecology with appointments in the College of Fine Arts and School of Engineering at the University of New Mexico. She holds the Mesa Del Sol Endowed Chair of Digital Media and directs the Social Media Workgroup, a lab at the University's Center for Advanced Research Computing. Polli will use her time at the park this summer to work with sound and other environmental data.
---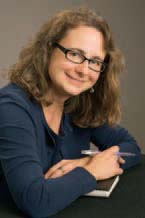 2011 Artist in Residence - Wendy Call

This year, nonfiction writer Wendy Call will be the Artist in residence at the park, from July 26 to September 24, 2011, thanks to support from the K2 Foundation. Wendy has become something of an itinerant writer in residence, holding that position in 2011 at Cornell College of Iowa, and has also been writer in residence at a dozen other institutions. She will present her writing in public readings several times during the summer, including Saturday, July 30 at Bookstock: A Green Mountain Festival of Words and also on Saturday, September 24 at the Park Forest Festival weekend. During her two months Wendy will be at the park three to four days every week. She will offer several writing workshops as well as other ways for park visitors to engage with the world of words.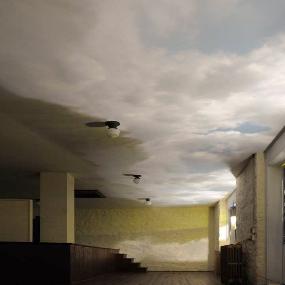 Ethan Jackson
2010 Artist in Residence - Ethan Jackson
This year's artist is Ethan Jackson, a visual artist working in photographic media and optical installation from Portland, Oregon. Through his work, Ethan explores aspects of landscape representation and the notion of "place".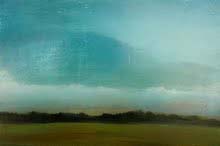 Susan Meztger
2009 Artist in Residence - Susan Metzger

Susan Metzger is trained in painting, landscape architecture, and architectural drawing and is from Washington, Maine.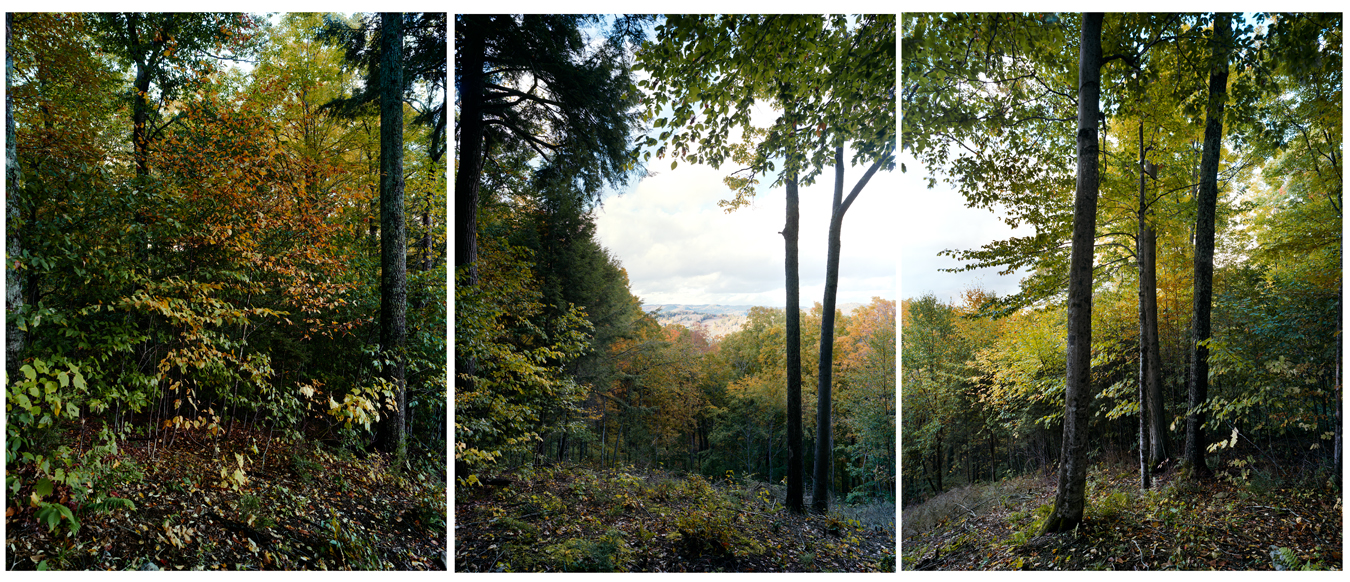 Barbara Bosworth
2008 Artist in Residence - Barbara Bosworth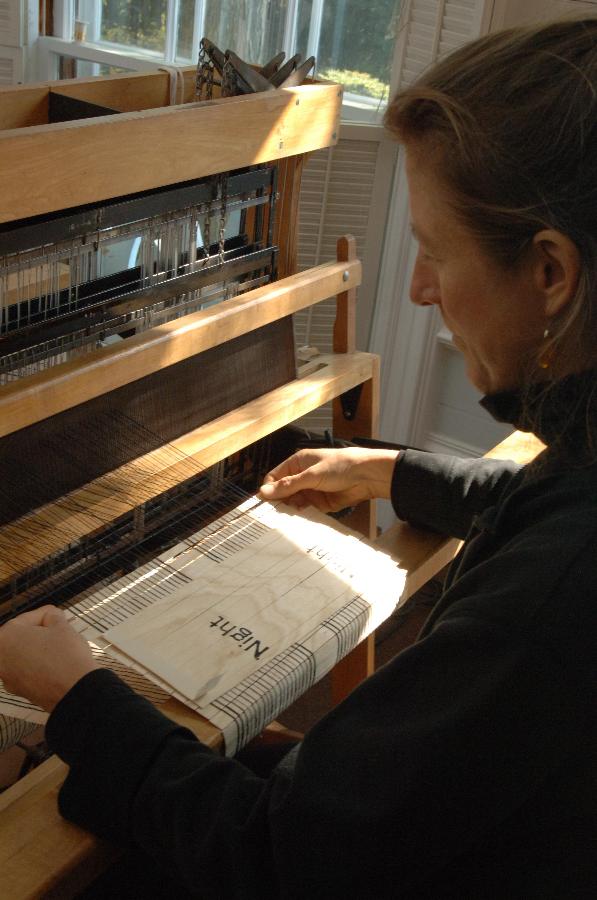 2007 Artist in Residence - Elizabeth Billings

Link to the Smithsonian Institute - Arts in Conservation Education feature on Elizabeth Billings.
Andrea Polli

Link to National Public Radio story by Charlotte Albright on Andrea Polli's work. Read More

Andrea Polli exhibit

See Rick Russell's Vermont Standard online Photo Gallery: National Park Exhibits Polli Glass Read More

Artist in Residence

Smithsonian Institution article features Elizabeth Billings, 2007 Artist-in-Residence at Marsh-Billings-Rockfeller National Historical Park Read More
Did You Know?

As a teenager, Laurance S. Rockefeller toured Yellowstone, Grand Canyon, and Mesa Verde with Horace Albright. Later in life, Laurance would donate lands to create Virgin Islands NP and Marsh-Billings-Rockefeller NHP. He was the first conservationist to receive the Congressional Gold Medal.