Allagash Wilderness Waterway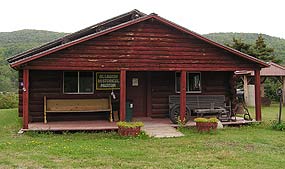 NPS/Meg Scheid
Museum Hours
Memorial Day to Labor Day: Fridays, Saturdays, and Sundays, 1-5 p.m.
At the Allagash Historical Society Museum on Route 161, artifacts are displayed relating to work in the surrounding woods and the area's Scots-Irish population.
The Allagash Wilderness Waterway, located to the south and west of the St. John Valley, is enjoyed by canoeists, anglers, hunters, and nature enthusiasts.
Did You Know?

Maine Acadians speak "Valley French," a mixture of old French and English plus some Quebécois terms. "Valley French" is principally spoken rather than written.