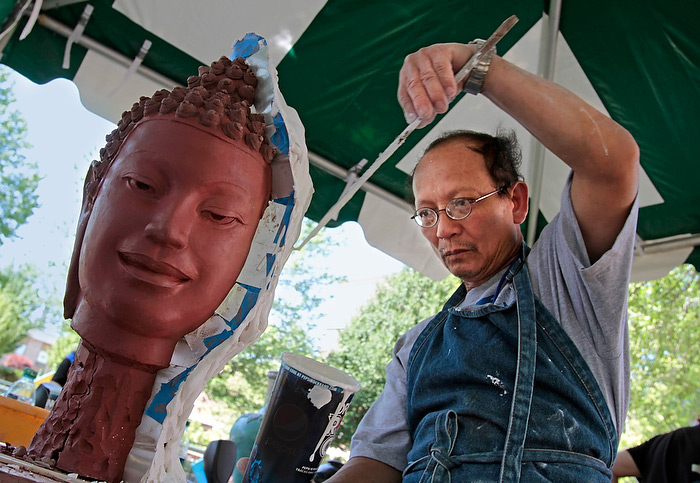 The largest free folk festival in the nation, with continuous music on five outdoor stages, takes place July 26-28, 2013 in downtown Lowell, Massachusetts. 

The festival takes place on five different stages in historic downtown Lowell.  A family friendly event, the Lowell Folk Festival has presented an international array of folk music, ethnic foods, craftspeople and artisans, as well as kid's activities to enthusiastic New England audiences every summer for over 26 years.  

The festival will kick off on Friday evening at 6:40pm with a flag raising ceremony and parade starting at City Hall Plaza. All are welcome to  participate in the parade to signal the opening of the weekend's festivities

The Lowell Folk Festival is presented by Lowell National Historical Park, Lowell Festival Foundation, the National Council for the Traditional Arts, the City of Lowell, the Greater Merrimack Valley Convention and Visitors Bureau, and the Greater Lowell Chamber of Commerce.
More »
Tags: Lowell Folk Festival,music,folk music,Family,fun,Crafts,art,visual arts