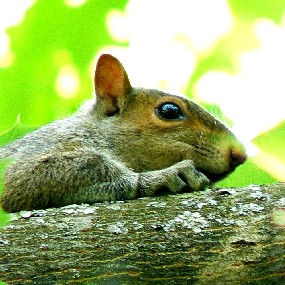 Several species of small mammals can be seen on the grounds at Longfellow House - Washington's Headquarters National Historic Site.
The most common animal on site is the eastern gray squirrel, some of which have made their home in the old linden tree on the east lawn. The squirrels can be found almost everywhere; in the trees, on the lawns, in the gardens digging for bulbs, or even running across the roof of the house.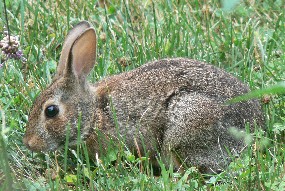 Cottontail rabbits are known to live on site as well, but are not as easy to spot as the squirrels. The best chance to spot a cottontail at the park is in the garden in the morning, where it might be nibbling on some of the plants.
Other animals that have been seen on the grounds are raccoons, skunks, and opossums. Being mostly nocturnal, these three visitors to the site are rarely seen, although the occasional lingering smell of the skunk is a sure sign that it passed through the night before.