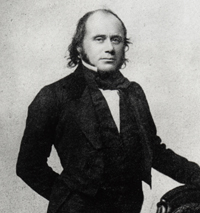 Richard Henry Dana Jr., an attorney and author of the novel Two Years Before the Mast, defended many African Americans who fought their return to slavery under the Fugitive Slave law. He also defended those who helped these African Americans. Dana refused fees for most of this work. In his later years he remarked that his involvement in this cause represented the "one great act" of his life.
Dana and his family were intimate friends with the Longfellows as well as backdoor neighbors throughout the 1850s. Henry Longfellow's daughter Edith married Dana's son Richard Henry Dana III. At Longfellow's House the attorney and the poet must have shared their news and views on the abolition of slavery, as evidenced by Longfellow's journal entry on January 2, 1863: "Beautiful as yesterday… R.H. Dana [Jr.] came in the evening, and talked of the president's Proclamation, in his own clear way."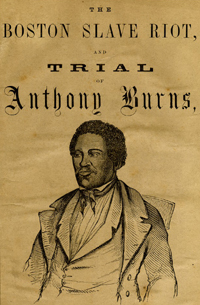 Dana was one of the foremost attorneys representing fugitive slaves in the 1850s. After gaining recognition as one of the most prominent members of the Suffolk bar, he became associated in 1848 with the Free Soil movement, which opposed the expansion of slavery into the territories. He played a major part in their Buffalo convention that year, As a result of this, the Boston circles in which he had been reared shunned him, but it brought him the cases of the fugitive slaves Shadrach Minkins, Thomas Sims, and Anthony Burns, and that of Shadrach's rescuers.
Despite Dana's four-hour speech defending Burns, he lost the case. On the night following Burns's surrender in May 1854, Dana was brutally assaulted on the Boston streets.