Lincoln Home Tours During Busy Season

Please be advised that tours of the Lincoln home fill rapidly during our busy summer season. We suggest that you visit the Lincoln Home National Historic Visitor Center early in the day for your best opportunity to receive a tour of the Lincoln home.
Weather
Temperatures can range from 0 degrees Fahrenheit in the winter to 95+ degrees in the summer. High humidity is common during the summer months.

Wear comfortable shoes and drink plenty of water during the summer months.

Did You Know?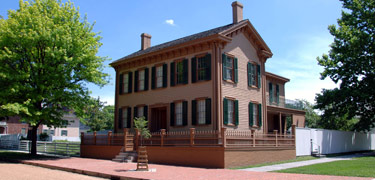 Robert Lincoln donated the family home in Springfield to the State of Illinois in 1887 under the condition that it would always be open free to the public and well maintained. Lincoln Home National Historic Site, Illinois