Lincoln Home Tours During Busy Season

Please be advised that tours of the Lincoln home fill rapidly during our busy summer season. We suggest that you visit the Lincoln Home National Historic Visitor Center early in the day for your best opportunity to receive a tour of the Lincoln home.
Pets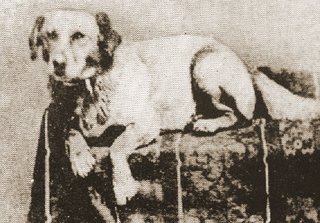 NPS Photo
Dogs are allowed in the historic Lincoln era neighborhood, but must be kept on a leash at all times. Pets are not allowed in any of the park's historic buildings including the Lincoln Home and the park's Visitor Center, with the exception of professionally trained guide dogs.
Pet excrement must be immediately collected by the pet handler and disposed of in a trash receptacle. Pets should not be left unattended in vehicles or RVs.
Did You Know?

Mary Lincoln never returned to the family home in Springfield after the death of Abraham Lincoln. She instead lived in Chicago and in Europe until returning to her sister's house in Springfield later in life. Lincoln Home National Historic Site, Illinois