The Indian Memorial Peace Through Unity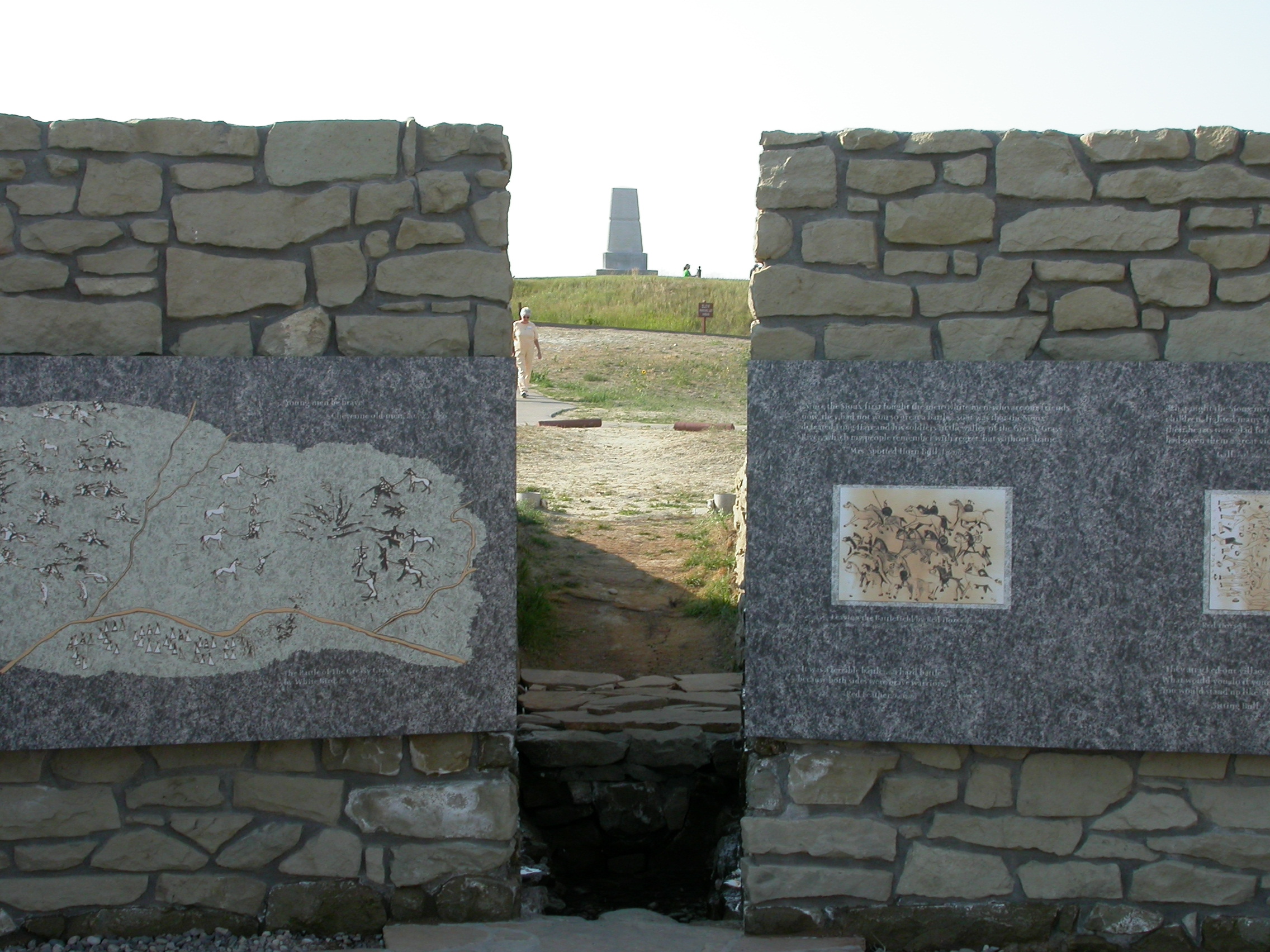 NPS
Lt. Col. George A. Custer and 262 soldiers, scouts, and civilians attached to the 7th U.S. Cavalry fought at least 1,500 Cheyenne, Sioux, and Arapaho warriors. Custer and all his men died.
In 1881 the War Department erected a monument for the 7th Cavalry, attached civilian personnel, and Indian scouts killed in the battle. The U.S. Army also took custody of the site, controlling access and historical interpretation for decades.
At least 100 American Indian men, women, and children died, too. They fought in defense of their families, land, and traditional way of life. The Indians' courageous effort, however, was never formally recognized-until now.
In 1991, the U.S. Congress changed the name of the battlefield and ordered construction of a privately funded memorial for the American Indians.
"The public interest," according to Public Law 102-210, 'will best be served by establishing a memorial...to honor and recognize the Indians who fought to preserve their land and culture."
On December 10, 1991, President George Bush signed legislation to change the battefield's name from "Custer" to "Little Bighorn" BattlefieldNational Monument and to create the Indian Memorial. The law authorized a national design competition, construction of the memorial, and acceptance of donations.
An advisory committee made up of members of the Indian tribes involved in the battle, historians, artists, and landscape architects has overseen the process. The committee adopted the theme "Peace Through Unity" in accordance with the advice of Elders Austin Two Moons (Northern Cheyenne) and Enos Poor bear, Sr. (Oglala Lakota).
The theme would help "encourage peace among people of all races," as required by the law.
The Indian Memorial stands 75 yards northeast of the 7th Cavalry monument, a circular earthwork carved gently into the prairie.
Visitors inside the memorial see a view of the Cavalry obelisk through a "spirit gate" window. The spirit gate welcomes the Cavalry dead symbolically into the memorial's circle. For many tribes, a circle is sacred, and it remains open for ceremonial events. The surrounding walls carry the names of those who fell here as well as the words of some who fought in the battle.