Support Your Park
Volunteering at Little Bighorn Battlefield
Little Bighorn Battlefield National Monument has a volunteer program for those interested. Volunteers must be able to commit to at least 30 days at a time. Housing may be available depending on time of year and staffing. For more information please contact the park "VIP" coordinator at 406-638-3216.

Donations that Support the Park
You may send donations (checks or money orders) directly to the park by mail to: Little Bighorn Battlefield National Monument, PO Box 39, Crow Agency, MT 59022.
Donations can also be made, when visiting the park, directly in the donation box at the visitor center.
Donations that benefit the park can also be sent indirectly to the parks friend group, "Friends of the Little Bighorn".



Did You Know?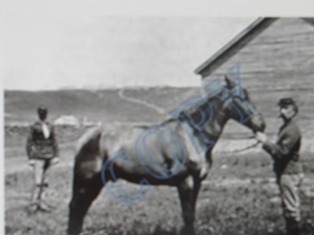 Comanche, known as the "lone survivor" at the Battle of the Little Bighorn, was not the only horse that "survived. Several horses were still alive, but badly wounded. General Terry ordered to "put away" the badly wounded horse's. But Comanche was spared.