Little Bighorn Battlefield announces road paving project 2014.

Little Bighorn Battlefield will be resurfacing the park tour road. More »
Bookstore
The bookstore. located in the Park Museum and Vistitor Center, is your first stop for books, DVD's, audio battlefield tours, post cards and other items. The bookstore is open during regular visitor center hours 8:00 a.m. - 6:00 P.M. April 1st through May 25th.
For information on books, DVD's, and other merchandise offered by the bookstore, call (406) 638 3224.
The bookstore is operated by Western National Parks Association based in Tucson Arizona. For headquarters information click Western National Parks Association
Also the Friends of the Little Bighorn Battlefield is an official partner of the National Park Service affiliated with the Little Bighorn Battlefield National Monument. For more information click friendsofthelittlebighorn


Did You Know?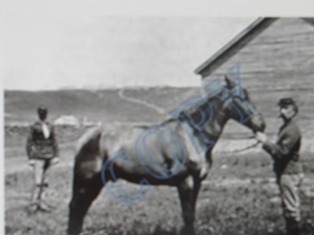 Comanche, known as the "lone survivor" at the Battle of the Little Bighorn, was not the only horse that "survived. Several horses were still alive, but badly wounded. General Terry ordered to "put away" the badly wounded horses. But Comanche was spared.