Visitor Centers
Western National Parks Association
Book Store


Open All Year

Memorial Day to Labor Day 8:00 a.m. - 7:30 p.m. and the entrance gate closes at 8:00 p.m.

From September 4 to October 1: 8:00 a.m. - 6:00 p.m.
From October 1 to March 31: 8:00 a.m - 4:30 p.m.

Phone
(406) 638-3224

Closures
Open year-round except for Christmas, New Years, and Thanksgiving.
Special Programs
Interpretive talks begin Memorial Day and run until Labor Day. Anniversary commemoration of the Battle of Little Bighorn is observed on June 25th of each year.

Exhibits
Colter Ledger Drawing Exhibit in Museum





Did You Know?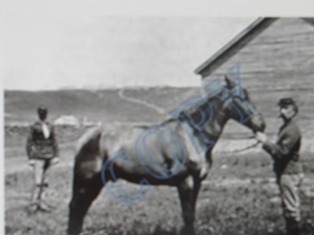 Comanche, known as the "lone survivor" at the Battle of the Little Bighorn, was not the only horse that "survived. Several horses were still alive, but badly wounded. General Terry ordered to "put away" the badly wounded horses. But Comanche was spared.