Visitor Centers
Little Bighorn Battlefield Visitor Center

Open
Open All Year
From May 28 to July 31 and August 1 to September 1 8:00 a.m. - 9:00 p.m. and 8:00 a.m.- 8:00 p.m.

From September 4 to October 1: 8:00 a.m. - 6:00 p.m.
From October 1 to March 31: 8:00 a.m - 4:30 p.m.

Phone
(406) 638-3224

Closures
Open year-round except for Christmas, New Years, and Thanksgiving.
Special Programs
Interpretive Talks begin Memorial Day and run until Labor Day. Anniversary commemmoration of the Battle of Little Bighorn on June 25.

Exhibits
Colter Ledger Drawing Exhibit in Museum





Did You Know?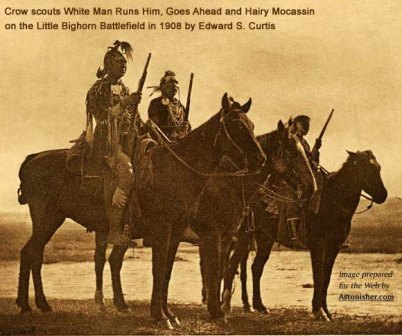 The Crow Scouts did not participate in the Battle of the Little Bighorn? The Army paid them as Scouts and once the village was located and the fighting began the six Crow Scouts left.