RV parking at Little Bighorn
Large Vehicle and Bus Parking Restrictions
All RV, buses and vehicles pulling trailer may use the RV paralled parking area along the left side of the main parking lot after passing through the main lot and visitor center.
All buses, larger RV's and vehicles pulling trailers are prohibited from parking in the main parking.
During the busy summer months of May, June, July, and August the main parking lot and RV parking maybe full. If the lot is full we recommend that the visitors drive the 4 1/2 mile self-guided driving tour and return. At that time parking spaces should be available.

Did You Know?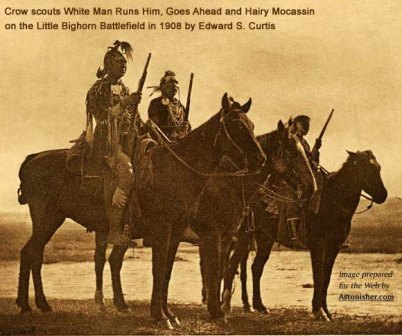 The Crow Scouts did not participate in the Battle of the Little Bighorn? The Army paid them as Scouts and once the village was located and the fighting began the six Crow Scouts left.