RV parking at Little Bighorn
Oversize Vehicle and Bus Parking Restrictions
All RV, buses and vehicles pulling a trailer may use the RV paralled parking area along the left side of the main parking lot after passing through the main lot of the visitor center.
All buses, larger RV's and vehicles pulling trailers are prohibited from parking in the main parking.
During the busy summer months the main parking lot and RV parking may be full. If the lot is full we recommend that you drive the 4 1/2 mile self-guided driving tour of the battlefield and return. Touring the battlefield in such a manner may allow ample time for the parking lot to free up spaces upon your return to the parking lot. Spaces to park may be available upon your return.

Did You Know?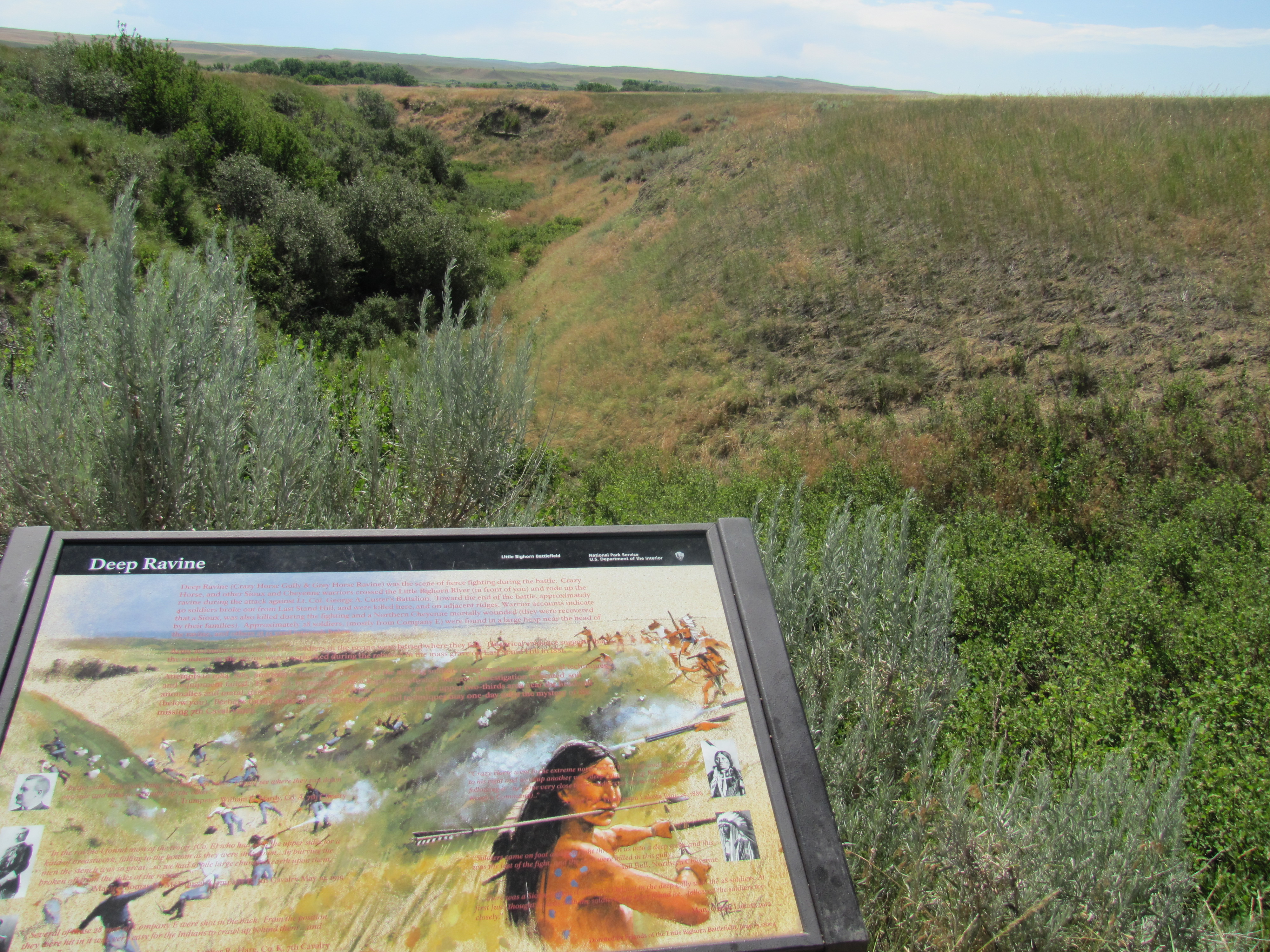 The Battle of the Little Bighorn did not end on top of Last Stand Hill as been traditionally suggested. According to warrior accounts the fight ended in a ravine, 300-400 yards below the hill known today as Deep Ravine.