Places to Stay and Accommodations
Services
Little Bighorn Battlefield does not have food services available.
Outside the Little Bighorn Battlefield N.M. there are surrounding area's that do offer a wide choice of accommodations including hotels, bed & breakfast and campgrounds.
For information about accommodations please click on the contact list below and go to there Chamber of Commerce.
Montana
12 miles north of Little Bighorn Battlefield - Hardin,MT
65 miles north west, Billings, MT
Wyoming
Did You Know?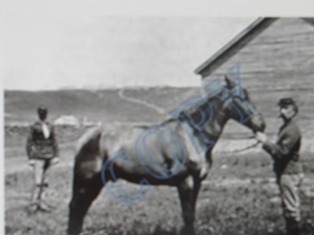 Comanche, known as the "lone survivor" at the Battle of the Little Bighorn, was not the only horse that "survived. Several horses were still alive, but badly wounded. General Terry ordered to "put away" the badly wounded horses. But Comanche was spared.