Places to Stay and Accommodations
Services
Little Bighorn Battlefield does not have food services available.
Outside the Little Bighorn Battlefield N.M. there are surrounding area's that do offer a wide choice of accommodations including hotels, bed & breakfast and campgrounds.
For information about accommodations please click on the contact list below and go to there Chamber of Commerce.
Montana
12 miles north of Little Bighorn Battlefield - Hardin,MT
65 miles north west, Billings, MT
Wyoming
Did You Know?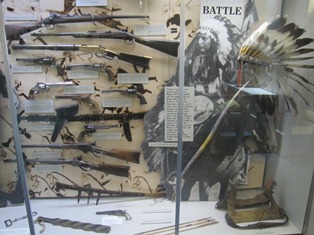 From archeological evidence the warriors who fought in the battle used about 45 different types of firearms, ranging from muzzle loaders, cap and ball to the advanced Henry and Winchester repeaters. Its believed about 10% of the warriors had firearms and the majority fought with their traditional weapons.