Cutting back Ranger Talks after Labor Day

There will be no 9:00 a.m. and 11:00 a.m. Ranger talks after Labor Day. However there will be a 10:00 a.m. Ranger Talk and also at 1:00 p.m. and 3:00 p.m.. Usaully cancellation on Ranger talks occur this time of the year due short staff.
September 2, Little Bighorn Battlefield Road Paving update

Parking Area Marking is scheduled for this Friday Sept. 5. The road markings are scheduled to be painted Sept. 15-17.
Places to Stay and Accommodations
Services
Little Bighorn Battlefield does not have food services available.
Outside the Little Bighorn Battlefield N.M. there are surrounding area's that do offer a wide choice of accommodations including hotels, bed & breakfast and campgrounds.
For information about accommodations please click on the contact list below and go to there Chamber of Commerce.
Montana
12 miles north of Little Bighorn Battlefield - Hardin,MT
65 miles north west, Billings, MT
Wyoming
Did You Know?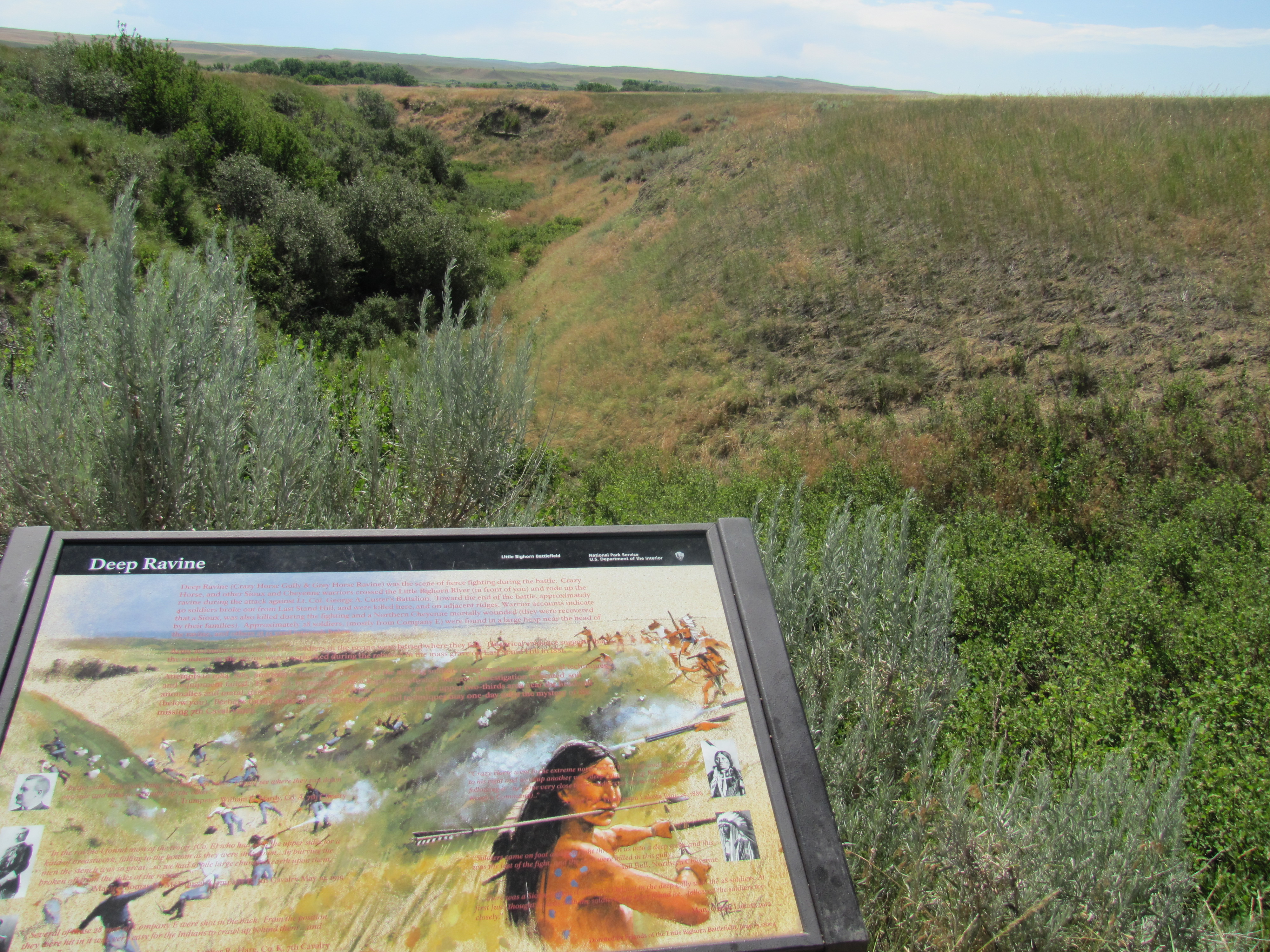 The Battle of the Little Bighorn did not end on top of Last Stand Hill as been traditionally suggested. According to warrior accounts the fight ended in a ravine, 300-400 yards below the hill known today as Deep Ravine.