Lost and Found Policy
Lost & Found Items
Any lost item found is managed by the Chief Rangers Office: (406) 638-3215 or e-mail us.
When enquiring about a lost item please have the following information available: name of manufacturer, model number, color, and any specifics that will help us identify your property.

Did You Know?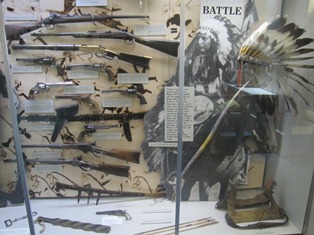 From archeological evidence the warriors who fought in the battle used about 45 different types of firearms, ranging from muzzle loaders, cap and ball to the advanced Henry and Winchester repeaters. Its believed about 10% of the warriors had firearms and the majority fought with their traditional weapons.