Disabled Accessibility
Little Bighorn Battlefield provides accommodations for visitors with special needs.
*Handicapped parking and easy accessibility to the visitor center & Museum.
*Ramp leading up to the entrance door.
*Handicapped parking at Last Stand Hill.
*Wheelchairs available for check-out.

Did You Know?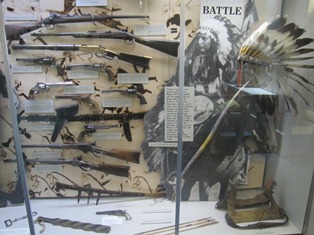 From archeological evidence the warriors who fought in the battle used about 45 different types of firearms, ranging from muzzle loaders, cap and ball to the advanced Henry and Winchester repeaters. Its believed about 10% of the warriors had firearms and the majority fought with their traditional weapons.