News Releases
Recent Press Releases

2014 Spring Hours and Free Entrance Fee News Release.
National Parks to Offer Free Admissions in 2014
Read announcement here.

Past Press Releases
Indian Memorial Engraving Project

Temporary panels have been in place on the interior walls of the memorial since dedication of the Memorial in 2003. Read more by clicking here Indian Memorial Closed During Engraving Project.

Little Bighorn Battlefield National Monument announces the 137th Anniversary.
137th Anniversary-Battle of the Little Bighorn

"Economic benefits of the Battlefield"
Park News Release -
COLLECTION RELOCATION

For more information regarding the Little Bighorn Battlefield Collection Relocation click on:
NEWS RELEASE 03/28/11: Museum Collection Relocation
Business as usual at the Little Bighorn Battlefield Visitor Center and Museum.
Museum displays will remain on exhibit in Visitor Center

For more information contact Visitor Center/Museum at (406) 638-3214 or (406) 638-3217


Did You Know?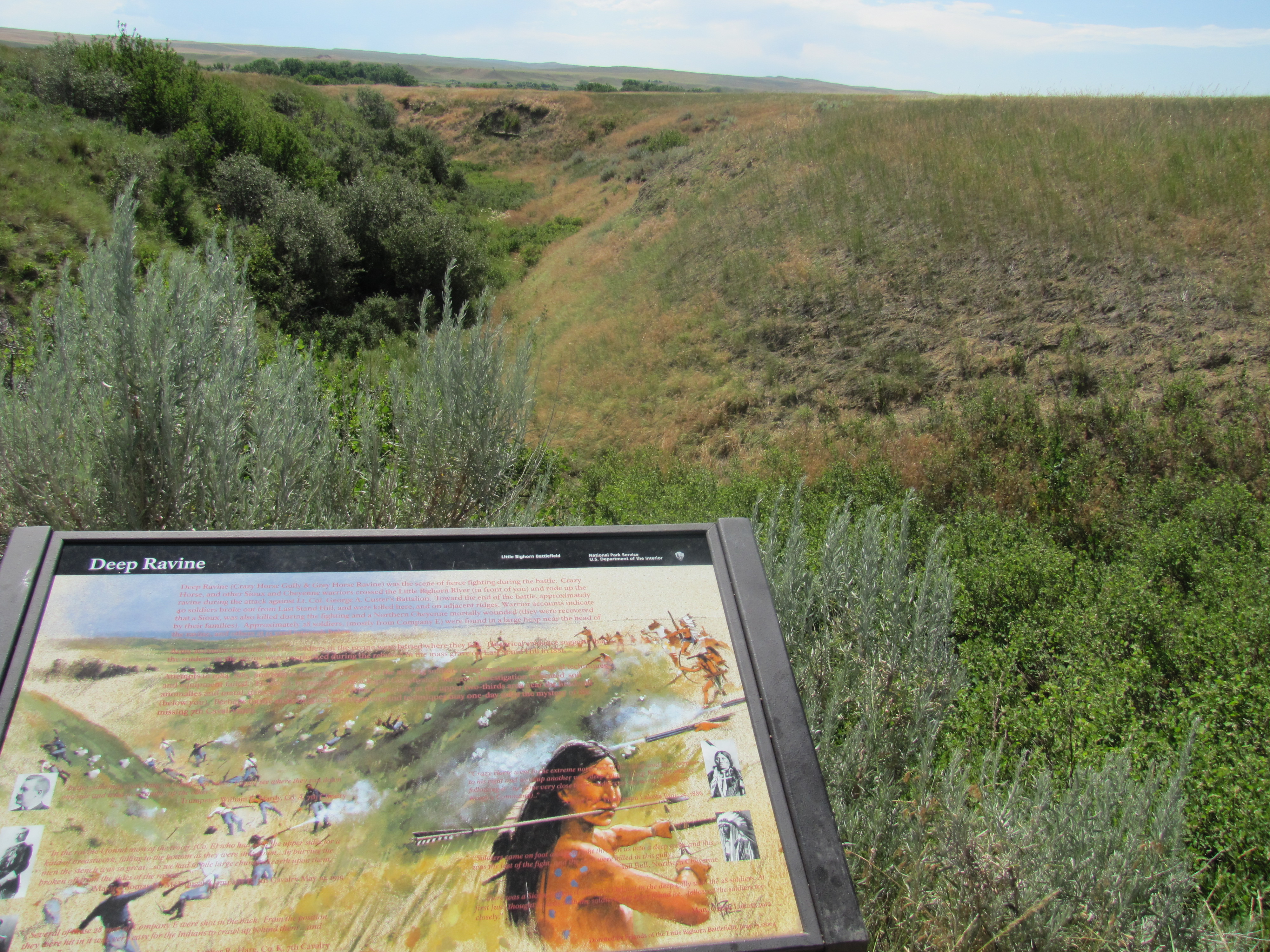 The Battle of the Little Bighorn did not end on top of Last Stand Hill as been traditionally suggested. According to warrior accounts the fight ended in a ravine, 300-400 yards below the hill today, known as Deep Ravine.