People
Lt. Colonel George Armstrong Custer
George Armstrong Custer. After his early education he became a school teacher but soon was accepted as a cadet at the United States Military Academy, West Point, New York. More...
NPS
Sitting Bull
Not only was he a brave and daring warrior, but he was an eloquent spokesman and statesman, as well as powerful spiritual leader. More..
Other participants of the Battle: June 25th 1876
U.S. 7th Cavalry

Chieftains and warriors

Last Stand

Custers Last Message Lieutenant W.W. Cooke and Giovanni Martini Read More

Indian Scouts

The Crow and Arikara served as Indian Scouts for the U.S. 7th Cavalry.
Did You Know?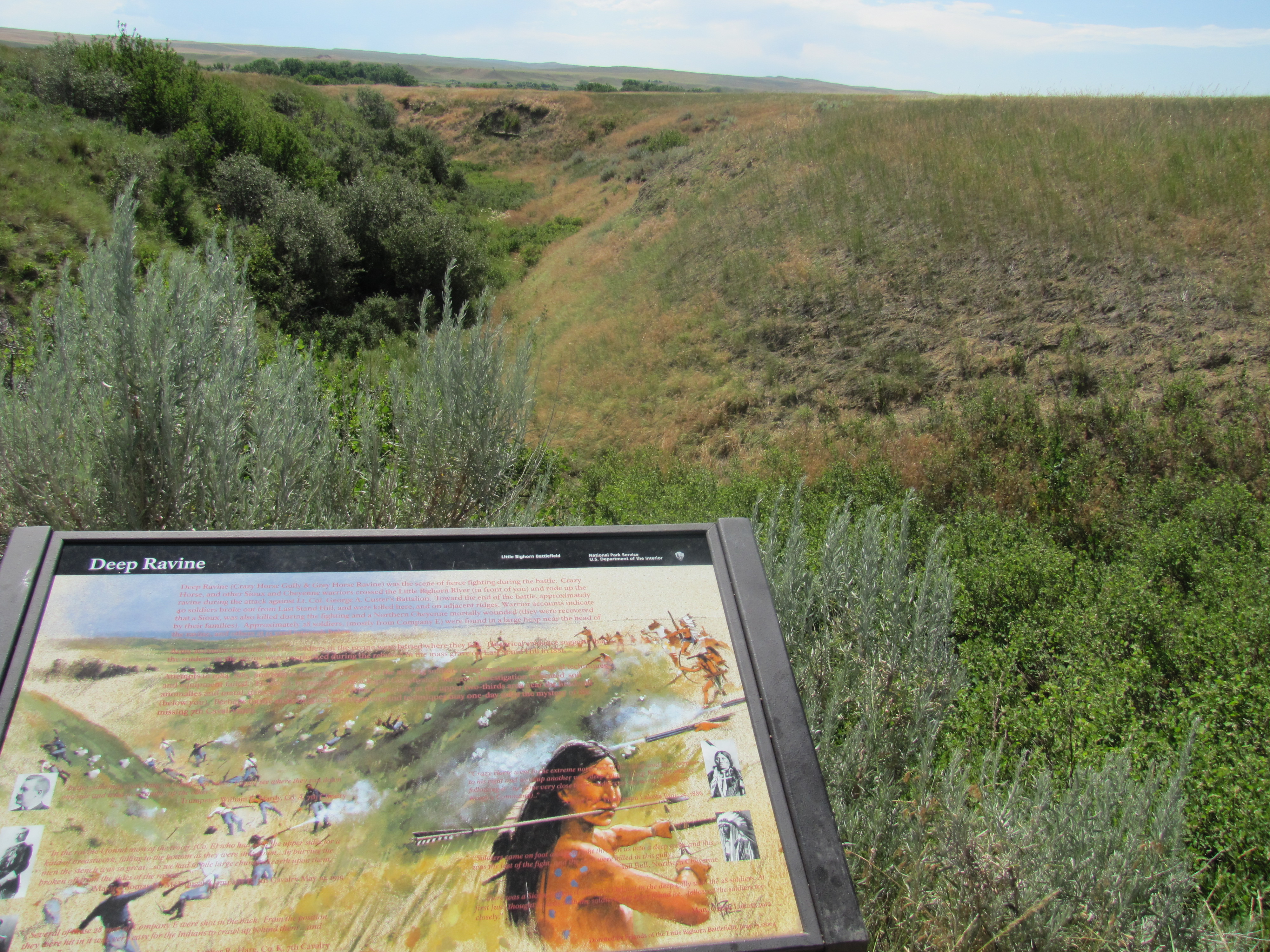 The Battle of the Little Bighorn did not end on top of Last Stand Hill that has been traditionally suggusted. According from warrior accounts the fight ended in a ravine 300-400 yards below the hill today known as Deep Ravine.