Cutting back Ranger Talks after Labor Day

There will be no 9:00 a.m. and 11:00 a.m. Ranger talks after Labor Day. However there will be a 10:00 a.m. Ranger Talk and also at 1:00 p.m. and 3:00 p.m.. Usaully cancellation on Ranger talks occur this time of the year due short staff.
September 2, Little Bighorn Battlefield Road Paving update

Parking Area Marking is scheduled for this Friday Sept. 5. The road markings are scheduled to be painted Sept. 15-17.
People
Lt. Colonel George Armstrong Custer
George Armstrong Custer. After his early education he became a school teacher but soon was accepted as a cadet at the United States Military Academy, West Point, New York. More...
NPS
Sitting Bull
Not only was he a brave and daring warrior, but he was an eloquent spokesman and statesman, as well as powerful spiritual leader. More..
Other participants of the Battle: June 25th 1876
U.S. 7th Cavalry

Chieftains and Warriors

Last Stand

Custers Last Message Lieutenant W.W. Cooke and Giovanni Martini Read More

Indian Scouts

The Crow and Arikara served as Indian Scouts for the U.S. 7th Cavalry.
Did You Know?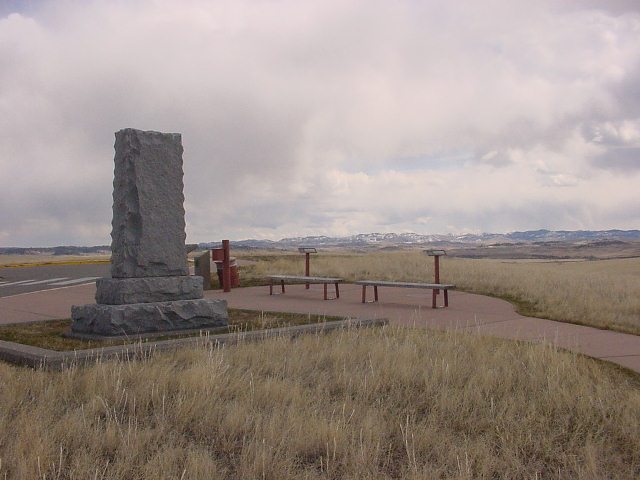 More than half of the 7th Cavalry survived the Battle of the Little Bighorn. About 350 soldiers under the command of Major Reno and Captain Benteen survived five miles south of where Custer and five companies were annihilated.