Bookstore
Lewis & Clark National Park Assocation
We at the Fort Clatsop Bookstore are proud of our selection of Lewis and Clark books and would like to help you find that elusive title you've been searching for. If you have any questions, we will be happy to help you, just call (503)861-4452 seven days a week, between 9 A.M. and 5 P.M. (Pacific Time). One of our friendly, knowledgeable staff will assist you.
Our selection of books begins with President Thomas Jefferson and his vision of westward expansion. Then leads you on the Lewis and Clark Expedition, the people and places both then and now, and helps you explore the many faceted arrays of discoveries from the plants and animals to the important encounters with the Native Americans who helped the explorers find their way to the Pacific Ocean. You'll find books about Pacific Northwest History highlighting events before and after Lewis and Clark's cold winter stay. Art, music, videos, 19th century theme items, and an extensive children's section await you!
Browse through the entire catalog or, by using the headings below, go directly to the catalog section in which you are interested. Remember, members receive a 10% discount on most bookstore items.



Did You Know?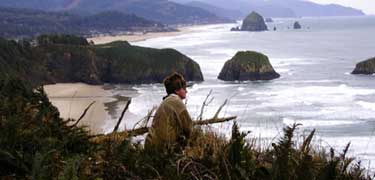 Lewis and Clark National and State Historical Parks are comprised of 1,824 acres in Washington and 1,421 acres in Oregon, with the two extremity sites being a two hour drive from each other.