Traffic & Travel Tips
For up-to-the-minute travel information, please visit the Oregon (ODOT) and Washington (WDOT) Departments of Transportation using the following links:
ODOT: Map of NW Oregon Web Cams
ODOT: Trip Check for Highway Conditions
WDOT: Map of SW Washington Traffic Cams
WDOT: Trip Check for Highway Conditions
Here are a few more web cams worthy of your time:
Web cam on the north side of the Astoria-Megler Bridge, near Dismal Nitch, looking toward Oregon
Web cam on the Lewis & Clark Bridge between Rainier, Oregon & Long Beach, Washington
Clark's Tree Web Cam, north end of Discovery Trail, Long Beach, WA
Columbia River Maritime Museum Web Cam, overlooking the Columbia River in Astoria, Oregon
Need an in-depth weather forecast?


Did You Know?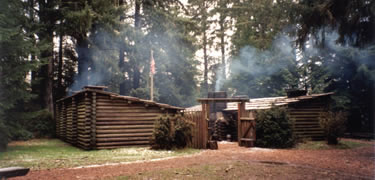 Sergeant Patrick Gass wrote that of the 106 days they were at Fort Clatsop it rained all but 12, and of the 12 dry days, only 6 were sunny.