Permits

To hold an event at the Park:
Application for Special Use Permit
Filming/Photography
Generally, permits are not required for visitors using cameras and/or recording devices for their own personal use. News coverage NEVER requires a permit, for either filming or still photography, but is subject to time, place and manner restrictions, if warranted, to maintain order and ensure the safety of the public and the media, and to protect natural and cultural resources.
To determine when a permit is required:
Filming/Photography Information Sheet
To apply for a Photography/Filming Permit:
Application for Photography/Filming Permit

Did You Know?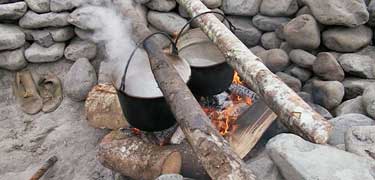 The area where the Saltmakers made camp is in present day Seaside, Oregon. Seaside is approximately 15 miles away from Fort Clatsop. It was the first place which provided firewood, rocks, fresh water, game animals and good neighbors.