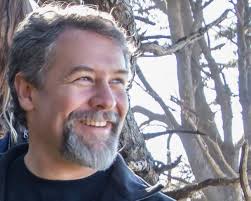 Pacific Northwest Foraging
Lewis and Clark National Historical Park, Fort Clatsop is pleased to announce the next In Their Footsteps free speaker series event.This program is Pacific Northwest Foraging presented by Dr. Douglas Deur on Sunday, April 19, at 1:00 p.m. in the Netul River Room of the Fort Clatsop visitor center.
A research professor at Portland State University, Deur has worked with tribes and national parks throughout the western United States, western Canada and Alaska, documenting traditional Native American environmental knowledge and practices. Deur's 2014 book, Pacific Northwest Foraging, distilled some of the lessons of his work relating to the abundant plant harvest opportunities in the Northwest. This book, the focus of this month's In their Footsteps presentation, appeared on the New York Times Best Seller List. While the book is largely a plant gathering guide, it was written with the guidance of tribal elders and seeks to engage the deeper philosophical foundations of foraging for a general audience; as one published review attested, "Pacific Northwest Foraging may change the way you see the world."
Dr. Deur's book is available at the Lewis & Clark National Park Association bookstore in the Fort Clatsop visitor center. There will be a book-signing at this bookstore following his presentation.
This monthly Sunday forum is sponsored by the Lewis & Clark National Park Association and the park. These programs are held in the Netul River Room of Fort Clatsop's visitor center and are free of charge.
Other upcoming In Their Footsteps programs:
May 17 - Lewis and Clark and Cataclysms on the Columbia; Jim O'Connors