Guest Speakers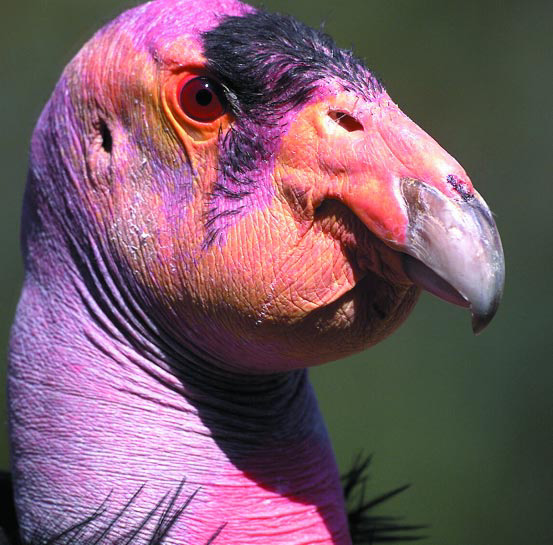 Courtesy of USFW
Condors of the Columbia
1PM Sunday, February 16, 2014
The Lewis and Clark Expedition encountered California condors during the winter of 1805-06 near the mouth of the Columbia River. Meriwether Lewis wrote a detailed description of a live specimen at Fort Clatsop on February 16, 1806. Exactly 208 years later, Kelli Walker from the Oregon Zoo, will share about the current status of this endangered species. Ms. Walker has worked with the condor breeding program at the Oregon Zoo since it opened 10 years ago. Their facility is one of four that breeds condors for release into the wild. They have successfully raised and released 26 of these enormous birds. Her talk will cover the zoo's breeding program as it coordinates with the US Fish and Wildlife Service's California Condor Recovery Program. The Oregon Zoo will open a California condor exhibit in its Portland location this spring which will house non-releasable birds in a condor-minium!
Other upcoming In Their Footsteps: speaker series programs include:

Sunday March 16, 2014
"Filling Her Shoes: Amazing Women of the Northwest and Beyond," by author, Jane Kirkpatrick
Sunday April 13, 2014
"Tools of Survival: Firearms and Edged Weapons of the Corps of Discovery" by researcher Michael Carrick
Sunday May 18, 2014
"Native Plants: Art, Anecdotes & Advocacy" by artist Dorota Haber-Lehigh
In Their Footsteps Lecture Series
On the third Sunday, September through May at 1:00 PM, this speaker series is an opportunity to meet scholars, authors, and artists. Join the conversation and be inspired by history, people and culture. This forum is sponsored by the Lewis & Clark National Park Association and presented in the Netul River Room of the Fort Clatsop's visitor center and are free of charge.
Stay tuned...October 17 Nature Matters returns to Fort George
Please stay tuned, Nature Matters returns to Fort George Public House and Brewery on October 17, 2013. This event is free and open to the public, and will take place in the Fort George's Lovell Building showroom.
Nature Matters: Where Nature and Culture Meet
A lively monthly conversation about the intersection of nature and culture, takes place on the third Thursdays of the month, August through May, at the Fort George Brewery + Public House in Astoria, OR. The series delves into the many ways that human beings look to the natural world for inspiration, sustenance and survival - the intersection of nature and culture. The collaborative series is hosted by Lewis and Clark National Historical Park, North Coast Land Conservancy and the North Coast Watershed Association in partnership with the Fort George and are free to the public.
Did You Know?

How do you pronounce Sacagawea's name? Lewis' rendition of it as "Sah ca gah we a" is fine. The accent is on the second syllable as in "Chicago".