Guest Speakers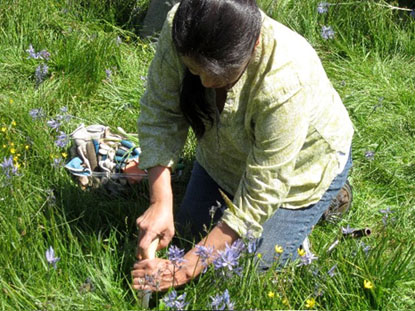 North Coast Traditional Indian Plant Medicine and Use
Here, in what is now known as Clatsop County, there is a rich heritage of traditional use of native plants and animals for nourishment, medicine and textiles. The forests, tidelands and meadows of northwest Oregon continue to offer up a plethora of bounties for those who know where, when, and how to look. From the many uses of eulachon oil to the knowledge of which tree buds can be used as a healing salve, this month's Nature Matters forum will reveal the natural world around you from the traditions of those who have lived here for thousands of years.
The Nature Matters team is honored to have Roberta Basch of Seaside, Oregon share her knowledge of traditional foods and medicines utilized by Northwest tribes. Roberta is an active member of the Clatsop-Nehalem Confederated Tribes. She was raised in the natural environment, learning traditional knowledge from the land, her parents and Elders throughout the Northwest, as well as through western university training. Please join us for an information-packed evening, Thursday March 27th from 7 – 9 PM in the Fort George Lovell room. Doors open at 6 and as always, the program is FREE. Nature Matters is brought to you by a partnership between the Lewis and Clark National Historic Park and the North Coast Watershed Association.

Nature Matters: Where Nature and Culture Meet
A lively monthly conversation about the intersection of nature and culture, takes place on the third Thursdays of the month, August through May, at the Fort George Brewery + Public House in Astoria, OR. The series delves into the many ways that human beings look to the natural world for inspiration, sustenance and survival - the intersection of nature and culture. The collaborative series is hosted by Lewis and Clark National Historical Park, North Coast Land Conservancy and the North Coast Watershed Association in partnership with the Fort George and are free to the public.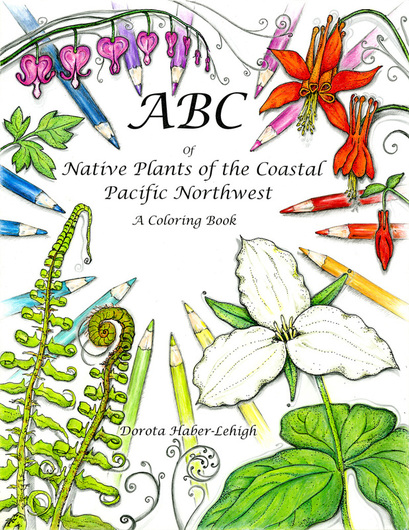 Native Plants: Art, Anecdotes & Advocacy
Dorota Haber-Lehigh will be giving a presentation entitled Native Plants: Art, Anecdotes & Advocacy. This program is scheduled for Sunday, May 18 at 1:00 p.m. and she will include a free botanical drawing mini-workshop afterwards.
Haber-Lehigh is an educator, artist, author and forager living in Seaside. In 2013 she published a coloring and reading book titled: ABC of Native Plants of the Coastal Pacific Northwest. The book is for artists young and old. Her passion in foraging began as a child in Poland, and today she forages locally for mushrooms and berries. The book covers native flowers, marine plants and trees. Her goal is to raise awareness of the diversity of native plants and the need for preservation. Many of the plant descriptions in her book include information about how Native Americans utilized the plants.
Check out: www.dorotahaberlehigh.com (click on Coloring Book tab) to see sample pages of the book. She will sign copies of her book, available for purchase in the Fort Clatsop Bookstore, between the talk and the workshop as well as after the workshop.
In Their Footsteps Lecture Series
On the third Sunday, September through May at 1:00 PM, this speaker series is an opportunity to meet scholars, authors, and artists. Join the conversation and be inspired by history, people and culture. This forum is sponsored by the Lewis & Clark National Park Association and presented in the Netul River Room of the Fort Clatsop's visitor center and are free of charge.
Did You Know?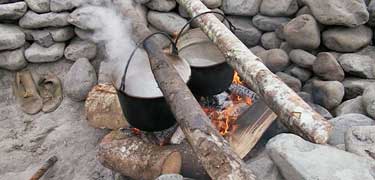 The area where the Saltmakers made camp is in present day Seaside, Oregon. Seaside is approximately 15 miles away from Fort Clatsop. It was the first place which provided firewood, rocks, fresh water, game animals and good neighbors.