Guest Speakers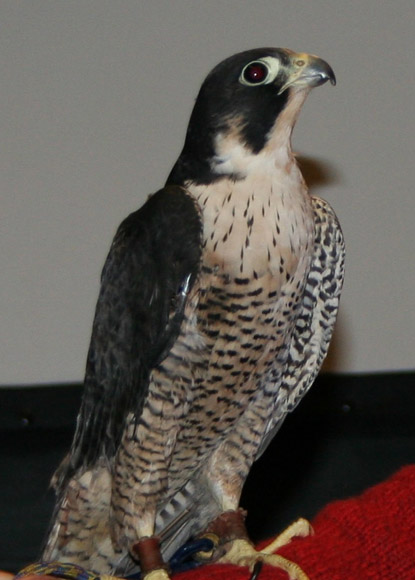 Wildlife Center of the North Coast
Wildlife Center of the North Coast is presented by Josh Saranpaa and Sue Stacy on Sunday, February 15, at 1 p.m. This program is part of the February 13-16 worldwide Great Backyard Bird Count activities led by the National Audubon Society and the Cornell Lab of Ornithology.
For 18 years, the Wildlife Center of the North Coast has been a helpful resource when people find sick or injured wildlife. The non-profit center aids all indigenous wildlife, has a wildlife hospital, and provides off-site education programs.
Josh Saranpaa has been volunteering with the wildlife center for seven years. When he was 18, he earned his Wildlife Rehabilitators License from the state of Oregon. Now he is the full-time Assistant Director at the wildlife center. Sue Stacy, a Seaside teacher, has been serving as one of the wildlife center's vital volunteers for over two years. Both of these presenters enjoy learning about, caring for, and sharing about local wildlife.

Some of the center's education birds will be at the program such as an American kestral, common murres, a rhinoceros auklet, and northern fulmars. This program will cover some of the dangers that wildlife face in this region, the work of the Wildlife Center of the North Coast and how people can help local wildlife.

Other upcoming In Their Footsteps programs:
March 15 - Oregon's Indian Wars; Gloria Linkey
April 19 - Pacific Northwest Foraging; Doug Deur
May 17 - TBA
In Their Footsteps Lecture Series
On the third Sunday, September through May at 1 p.m., this speaker series is an opportunity to meet scholars, authors, and artists. Join the conversation and be inspired by history, people and culture. This forum is sponsored by the Lewis & Clark National Park Association and presented in the Netul River Room of Fort Clatsop's visitor center, and is free of charge.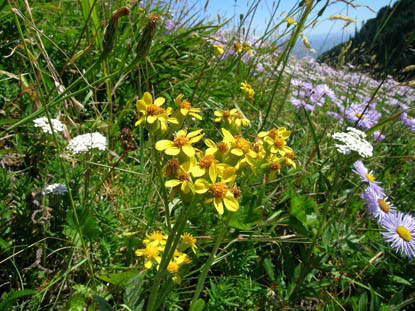 Swalalahos Floristic Province:
Plant Communities of the Coast
On February 19, 2015 at Fort George + Public House at 7 p.m., Kathleen Sayce will present plant communities on the coast.

Upcoming Nature Matters Conversations:
February 19 - Swalalahos Floristic Province; Kathleen Sayce
March 19 - Pacific Northwest Foraging; Doug Deur
April 16 - Biodiversity Begins with a Bee; Jerry Freilich
May 21 - Columbia River Trail Adventure; Charlotte Martin
Nature Matters: Where Nature and Culture Meet
A lively monthly conversation about the intersection of nature and culture, takes place on the third Thursdays of the month, August through May, at the Fort George Brewery + Public House in Astoria, Oregon. The series delves into the many ways that human beings look to the natural world for inspiration, sustenance and survival - the intersection of nature and culture. The collaborative series is hosted by Lewis and Clark National Historical Park, North Coast Land Conservancy and the North Coast Watershed Association in partnership with the Fort George and is free to the public.