Cape Disappointment State Park (WA)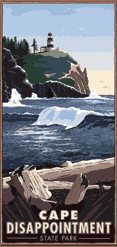 After missing the entrance to what was later named the Columbia River, English explorer John Meares dubbed the massive headland jutting out into the Pacific Ocean "Cape Disappointment." That was in 1788. Almost 20 years later, Capt. William Clark and members of the Corps of Discovery explored the headland in their final push to the Pacific Ocean.
Today Cape Disappointment State Park offers 27 miles of ocean beach, two lighthouses, hiking trails, camping and the Lewis and Clark Interpretive Center. Perched on a cliff 200 feet above the mouth of the Columbia River, the center tells the story of the Corps of Discovery's journey, focusing particularly on their Pacific Coast stay. It's a wonderful stop for families, with interactive exhibits that let children try to pack a canoe without tipping it, follow a treasure hunt and check out what the Corps had for its inaugural meal (hint: it was served on china) to what it ate during the rainy winter at Fort Clatsop (roots and sometimes dog figured into the menu.)
You can learn about the nearby North Head and Cape Disappointment Lighthouses. Cape Disappointment Lighthouse is the oldest operating lighthouse on the West Coast. The lighthouses both protected mariners from the rough and ever-changing Columbia River Bar in the treacherous area known as the Graveyard of the Pacific.
There are several short hikes nearby, many of which follow routes that Capt. Clark and the Corps took to explore the ocean beach below. The park offers breathtaking views of the Pacific Ocean and Columbia River, with old-growth forest, lakes, freshwater and saltwater marshes, as well as streams and tidelands along the ocean.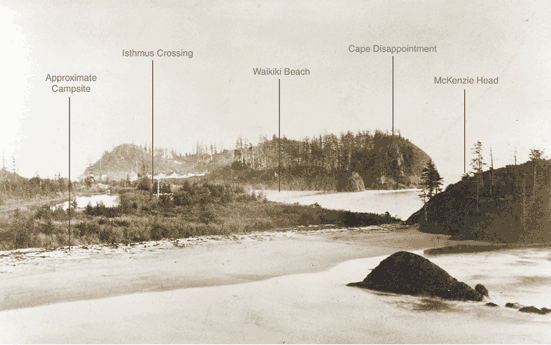 The Washington State Historical Society
In 1788, while in search of the Columbia River, English Captain John Meares missed the passage over the river bar and named the nearby headland Cape Disappointment for his failure in finding the river. In 1792, American Captain Robert Gray successfully crossed the river bar and named the river "Columbia" after his ship, the Columbia Rediviva. Only a few years later, in 1805, the Lewis and Clark Expedition arrived at Cape Disappointment.
The Cape Disappointment Lighthouse was constructed in 1856 to warn seamen of the treacherous river bar known by then as "the graveyard of the Pacific." This is the oldest functioning lighthouse on the West Coast.
In 1862, Cape Disappointment was armed with smoothbore cannons to protect the mouth of the Columbia River from enemies. The installation was expanded to become Fort Canby in 1875. The fort was named after General Edward Canby, who was killed in the Modoc Indian War. The fort continued to be improved until the end of World War II. Gun batteries still sit uptop the park.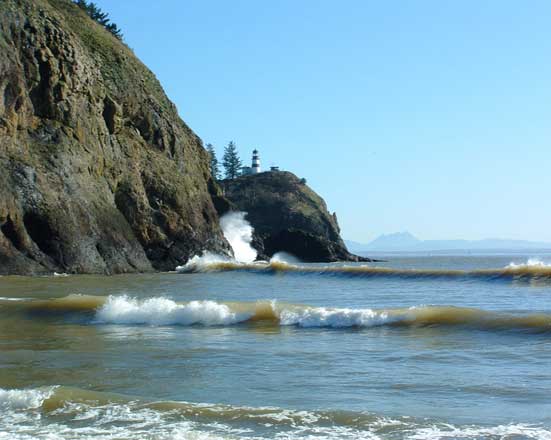 Cliff Vancura of Otak, Inc.


Station Camp, the site of the Corps' historic vote

Station Camp, the site of the Corps' historic vote Read More

North Head Lighthouse

North Head LIghthouse, in Cape Disappointment State Park

Fort Columbia (WA)

Fort Columbia, near Chinook, Washington is just a short distance from Station Camp and Dismal Nitch Read More

Discovery Trail

Discovery Trail is an 8-mile walk/bike trail running through Cape Disappointment State Park