History & Culture: People: Settlers
These stories are coming soon!
Did You Know?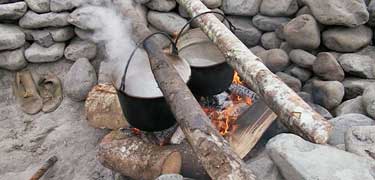 The area where the Saltmakers made camp is in present day Seaside, Oregon. Seaside is approximately 15 miles away from Fort Clatsop. It was the first place which provided firewood, rocks, fresh water, game animals and good neighbors.