Traveling Trunk: Fort Clatsop Explorers
3rd-5th Grade
OR

6th-8th Grade
Fort Clatsop Explorers provides objects and activities about the Lewis and Clark Expedition and their winter stay at Fort Clatsop in 1805-06. A few of the objects included are: buckskin clothing, candle mold, flint-n-steel fire starting kit, powder horn, trade items, Jefferson Peace Medal, examples of furs and a housewife (sewing kit). An educators guide contains hands-on activity ideas and descriptions of some of the essential articles carried by the Lewis and Clark Expedition.
Scientific Discovery Resource Guide

See below for a peek at the Scientific Discovery Resource Guide and ordering information.
Did You Know?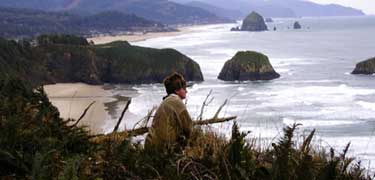 Lewis and Clark National and State Historical Parks are comprised of 1,824 acres in Washington and 1,421 acres in Oregon, with the two extremity sites being a two hour drive from each other.