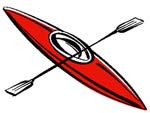 ---
By Boat:
Missouri River:

Missouri River Traveler's Guide and Journal

Produced by the Army Corps of Engineers, Omaha Disrict
The guide has safety, wildife, cultural resources, tribal contacts, and more. To order, contact Army Corps of Engineers, Ohama District at (402)221-3900.
Montana's Wild and Scenic Upper Missouri River
By Glen Monahan and Chanler Biggs
This is a guide to floating the upper Missouri River that includes historical information.
For photos of docks, ramps and landing places along the Missouri River plus list of services and links to boating sites visit the Missouri River Trips website.
For information about communities on the Missouri River, special projects, Lewis and Clark activities, important river-related links and the Missouri flotilla visit the Missouri River Communities website.
The BLM produces a boater's guide and set of two waterproof maps for the Upper Missouri River are available at the BLM's Upper Missouri River Breaks website. The maps cover Fort Benton to Slaughter River and Slaughter River to James Kipp Recreation Area.
Call the Army Corps of Engineers' Missouri River Information Center for maps and information at (866)285-3219.
Other rivers along the Lewis and Clark NHT:
For information about the Northwest Discovery Water Trail (NDWT) - which extends 367 miles from near Orofino, Idaho, on the Clearwater River, down the Snake and Columbia Rivers to Bonneville Dam - visit the NDWT web site.