Schedule Of Events
Search for Events
Sorry, but there are no events between 07/28/2014 and 08/01/2014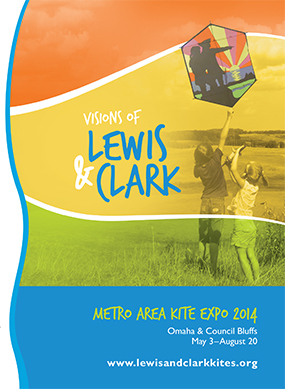 NPS
Visions of Lewis and Clark is a traveling kite exhibition first commissioned during the Lewis and Clark Corps of Discovery Bicentennial Commemoration. It includes 30 kites built by professional kite makers from across the nation who were inspired by journal entries written during the famed expedition.
These kites can now be seen at designated sites in the Omaha-Council Bluffs metro area from May 3, 2014 until August 20, 2014.

For more information about the kites, the artists and the locations hosting the kites for this expo, please visit the exhibitions website at: www.lewisandclarkkites.org


Did You Know?

For 200 years, the Expedition journals have been the source for knowledge and understanding of the Corps of Discovery. There are, however, more than 50 tribes whose oral histories also record the events and people of the Corps.