Reach Higher Trail Challenge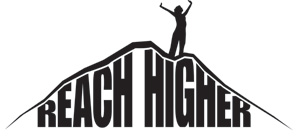 Reach Higher Trail Challenge
Kick-off Saturday, June 13, 2015
Take the Reach Higher Trail Challenge and burn calories on over 150 miles of trails at Lassen. Similar to the Explore Safely Trail Challenge, the new Reach Higher Trail Challenge encourages you to take your fitness level to new heights! This year, participants will hike trails in Lassen Volcanic National Park and calculate their approximate calories burned for each hike to earn a commemorative bandana. Are you ready for the challenge?
To participate:
Pick-up a participation brochure at an entrance station, the Loomis Museum, the Kohm Yah-mah-nee Visitor Center beginning June 13, or print it at home (see below).
Select one of three challenge levels that is most appropriate for your experience and fitness level.
Choose from any of the 150 miles of trails in the park and get hiking!
Calculate your approximate calories burned for each hike using a table provided in the participation brochure.
Share your results with a park ranger to receive your commemorative bandana and sign the participate roster (optional).
Download a copy of the participant brochure in English (pdf, 1.3 MB) or Spanish (pdf, 1.4 MB).
This program was made possible in part by a grant from the National Park Foundation through the generous support of Coca-Cola, the Coca-Cola Foundation, DISNEY, and the Scrooby Foundation. Additional support is provided Latino Outreach of Tehama County and Latino Outdoors.

Free Spanish Reach Higher Ranger-led Programs
Saturdays, June 13 through September 19, 2015
In partnership with Latino Outreach of Tehama County and Latino Outdoors, Lassen is offering special Spanish ranger-led programs every Saturday from June 13 through September 19, 2015. Programs include a bilingual ranger-led hike, free park entrance for the day of the program, gas voucher (per two people), and 7-day park pass to return to the park at a later date. Space is limited to 20 people per program; reservations are required.
Program Information
Programs begin at 10 am and meet at the Kohm Yah-mah-nee Visitor Center. Programs require walking on a trail with a ranger. The specific hike will vary with each group's preference and abilities and will end by 2 pm. Actual hiking time will be one to two hours. Following the initial meet-up, participants will follow the ranger in their personal vehicles to the selected trailhead. Participants must complete the ranger-led program to receive the free 7-day pass and gas voucher.
What Should I Bring?
Participants should bring clothing layers, sunscreen, hat, sunglasses, tennis or hiking (preferred) shoes, camera, snacks, reusable bottle (if you have one).
Programas gratuitos en Español
Los Sábados, desde el 13 de Junio hasta el 19 de Septiembre, de 2015.
En asociación o cooperación (partnership) con el Latino Outreach of Tehama County (la Extensión o Divulgación Latina del Condado de Tehama), Lassen está ofreciendo Programas gratuitos en Español conducidos o guiados por Guardas del Parque (Rangers) para alcanzar o conseguir estándares más altos, los Sábados, desde el 13 de Junio hasta el 19 de Septiembre, de 2015. Los programas incluyen Caminatas (hikes) guiadas por Guardas bilingües, entrada gratuita al parque el día del programa, un bono o vale para gasolina o gas (para dos personas), y un Pase de entrada al Parque, por 7 días, para volver al parque en una fecha posterior. El espacio está limitado a 20 personas por programa y se requiere hacer reservación.
Información Sobre el Programa
Los programas se inician a las 10:00 am, y el Punto de reunión es el Centro para Visitantes de Kohm Yah-mah-nee. Los programas requieren de caminatas (hikes). Las Caminatas específicas variarán de acuerdo con las preferencias y las habilidades de cada grupo, y terminarán a las 2:00 pm. El tiempo real de las caminatas será una a dos horas. A continuación del encuentro inicial, los participantes seguirán al Guarda en sus vehículos personales hasta la cabeza del sendero seleccionado. Los participantes deben completar el programa guiado por un Guarda, para poder recibir el Pase gratuito por Siete días (posteriores) de entrada al Parque y el bono o vale para gasolina o gas.
¿Qué Debo Llevar?
Los participantes deben traer varias capas de ropa (clothing layers), crema protectora solar, sombrero, gafas de sol, zapatos tenis o (preferiblemente) zapatos para Caminatas (hiking), cámara de fotos, bocadillos o refrigerios, una botella reusable (si la tiene).
Trail Challenge Participants
Congratulations to the 3,000 people who took on the Reach Higher Trail Challenge as of August 31, 2014. Combined, you have burned more than 5.1 million calories! At an average of 80 calories per mile, that's enough calories to walk the circumference of the earth 2.5 times!
Use the find (Ctrl+F) command to locate yourself or a friend in the challenger list below.
Name
City, State
Challenge Level
Calories Burned
Ryan Naldrum
Nevada City, CA
Strength
598
Mallory Penzotti
Paradise, CA
Heart, Strength, Endurance
650
Jesse Tuter
Paradise, CA
Heart Helper
1093
David Robles
Paradise, CA
Endurance
800
Marcus Rodrigues
Paradise, CA
Endurance
400
Dilton Harris
Paradise, CA
Endurance
637
Catlin Mcderell
Paradise, CA
Heart Helper
580
Jacob Hichey
Paradise, CA
Strength
1318
Ben Canmack
Paradise, CA
Heart Helper
820
Juan Cruz
Oroville, CA
Endurance
527
Kyle Licrie
Paradise, CA
Endurance, Strength
621
Chad Drake
Paradise, CA
Endurance
1812
Kaven Schenck
Woodland, CA
Strength
2905
Meghan Green
Saelo, CA
Heart Helper
288
Bill Green
Saelo, CA
Heart Helper
696
Lennon Green
Saelo, CA
Heart Helper
411
Abbey Green
Saelo, CA
Heart Helper
411
Rachel Green
Saelo, CA
Heart Helper
411
Gayle Green
Rocklin, CA
Heart Helper
531
Jennifer Martinez
Las Vegas, NV
Heart Helper
1241
Cyndi Townsend
Antioch, CA
Heart Helper
1241
Drew Gilbert
San Jose, CA
Endurance
3002
Andy Lodes
St. Louis, MO
Strength
3003
Stephanie Hantly
Dinuba, CA
Strength
2325
Stephanie Sertz
Dinuba, CA
Strength
1877
Melissa Marching
Manford, CA
Heart Helper
2070
Richard Ochoa
Pleasanton, CA
Heart Helper
2150
Jamie Ochoa
Pleasanton, CA
Heart Helper
2150
Taylor Rosa
Chico, CA
Strength
2050
Colin Rogers
Chico, CA
Strength
2050
Dorothy Tyler
Oakland
Heart Helper
2130
Michael Huay
San Francisco, CA
Heart Helper
2150
Deland Chan
San Francisco, CA
Heart Helper
1434
Eleanor Leek
Livermore, CA
Strength
1290
Sujin Leek
Livermore, CA
Strength
1290
Jason Bae
Ulsan, South Korea
Strength
1843
Minsin Leek
Livermore, CA
Strength
2316
Jim Leek
Livermore, CA
Strength
3032
Nathan Dillinger
Dallas, TX
Strength
3140
Kristy Hendryers
Livermore, CA
Strength
3253
Paul Hendryers
Livermore, CA
Strength
3253
John V.
Huntington Beach, CA
Endurance
1528
Nathan
Santa Rosa, CA
Heart Helper
384
Jose
Corning, CA
Strength
598
Kim Dayton
Palo Alto, CA
Strength
2034
Sue Dayton
Palo Alto, CA
Strength
2275
Courtney Jordan
San Francisco, CA
Heart
2396
Alex Dickel
San Francisco, CA
Heart
3055
Ryan Bayer
Benicia, CA
Heart
940
Edmond Bayer
Benicia, CA
Heart
3200
Kaitlyn Bayer
Benicia, CA
Heart
900
Dennis Kuzak
Lafayotte, CA
Heart
3300
Mary Kuzak
Lafayotte, CA
Heart
3300
Becky Hill
Campbell, CA
Strength
3549
Shelly Hill
Campbell, CA
Strength
3549
Rich Hill
Campbell, CA
Strength
4096
Kim Hill
Campbell, CA
Strength
4096
Brian Salomaki
San Francisco, CA
Endurance
5000
Jan Rous
San Francisco, CA
Endurance
5000
Stana Kuckova
San Francisco, CA
Endurance
5000
Steve Davidovic
Dublin, Ireland
Endurance
5000
John Ho
Fremont
Strength
5591
Youlee Ho
Fremont
Strength
5591
Jiawen Wu
Fremont
Heart
2048
Wei Yao
Fremont
Heart
2048
Samn Gilbert
San Jose, CA
Heart
1331
Adihi Bhanot
Terathy, NJ
Heart
1434
Rohit Bahanot
Heart
1524
Eesha Bhanot
Heart
888
Roua Bhanot
Heart
621
Maureen Lahiff
Oakland, CA
Strength
3142
Tara Snow
Santa Barabara, CA
Strength
2005
Amy Baldwin
Redding, CA
Endurance
8295
Emma Nelson
Framingham, MA
Endurance
2838
Trey Parks
Rocklin, CA
Heart
1570
Crystan John
Reno, NV
Heart
1570
Catherina John
Reno, NV
Heart
1570
Lilly
Rocklin, CA
Heart
1570
Aizi Asha Castalia
San Francisco, CA
Heart
3931
Leslie Wan 'te
San Francisco, CA
Heart
2684
Trinity and Quinn
Chico, CA
Heart
2485
Yvonne &Eric
Palo Alto, CA
Heart
1813
Josh &Emily
Palo Alto, CA
Heart
1707
Brandon Born (3)
Redlands, CA
Strength
1815
Ben Born (5)
Redlands, CA
Strength
1815
Maria Born (7)
Redlands, CA
Strength
1815
Billy Born (12)
Redlands, CA
Strength
2590
Julie Born
Redlands, CA
Strength
3890
Bill Born
Redlands, CA
Strength
4108
Sue Keeiman
Benicia, CA
Heart
3600
Carol Fung
Benicia, CA
Endurance
3000
Alfred Fung
Benicia, CA
Endurance
4000
Don Obendorf
Benicia, CA
Endurance
4100
Suzanne Elias
Benicia, CA
Endurance
4100
Christine Joshel
Davis, CA
Endurance
3168
Krystyne Richte
Vallejo, CA
Heart Helper
6100
Howard Rose
San Francisco, CA
Heart Helper
1640
Alana Conner
San Francisco, CA
Heart Helper
1640
Taylor Conner
Memphis, TN
Heart Helper
1640
Jennifer Levy-Wendt
Alamadea, CA
Heart Helper
2220
Shelley McElhey
Sunnyvale, CA
Heart Helper
2181
Amelia McElhey
Sunnyvale, CA
Heart Helper
1528
Amy McElhey
Sunnyvale, CA
Heart Helper
1910
Bob McEhley
Sunnyvale, CA
Heart Helper
5460
Nathan Sacamay
Cypress, CA
Heart Helper
3194
Ellison Sacamay
Cypress, CA
Heart Helper
3687
Nicholas Sacamay
Cypress, CA
Heart Helper
2458
Cecilia Sacamay
Cypress, CA
Heart Helper
3194
Lucas Hall
Quincy, CA
Endurance
4000
Nikki Hall
Quincy, CA
Endurance
1952
Skylin
Yakima, WA
Endurance
1365
Bernice Schich
Woodinville, CA
Endurance
2760
Joe Schich
Woodinville, CA
Endurance
3500
William
Alamadea, CA
Endurance
David Keys
Alamadea, CA
Strength
2150
Kim Rankin
Alamadea, CA
Strength
2150
Alex Klaassen
Yakima, WA
Heart Helper
1229
Jake Hall
Quincy, CA
Heart Helper
1638
Bonnie Klaassen
Yakima, WA
Strength
2458
James Klaasen
Yakima, WA
Strength
3932
Angie Hallison
Beaverton, OR
Heart
3825
Ian Erickson
Hillsboro, OR
Strength
6553
Nicole Erickson
Hillsboro, OR
Strength
8080
Morgan Erickson
Hillsboro, OR
Heart
3700
Aidan Erickson
Hillsboro, OR
Heart
2600
Leisje Blank
Redding, CA
Endurance
4008
Elliott Blank
Redding, CA
Endurance
3891
Tim Casey
San Jose, CA
Heart
1515
Chuck Gilbert
San Jose, CA
Heart
4440
Scott Eague
Rocklin, CA
Heart
6200
Shelley Eague
Rocklin, CA
Heart
4714
Mark Christison
Woodland, CA
Strength
4984
Jack Christison
Woodland, CA
Strength
1336
Boone Ebel
Foster City, CA
Endurance
2355
Matt Kalina
Scottsdale, AZ
Endurance
1152
Duncan Levitt
Mineral, CA
Heart Helper
1337
Mika Levitt
Mineral, CA
Heart Helper
3822
Sonia Levitt
Mineral, CA
Heart Helper
3822
Samathan Brekus
West Sacramento, CA
Heart Helper
1952
Derek Brekus
West Sacramento, CA
Heart Helper
4192
Kris Wilson
Elk Grove, CA
Heart Helper
3490
Glenn Wilson
Elk Grove, CA
Heart Helper
3490
Melissa Wilson
Elk Grove, CA
Heart Helper
3300
Jared wilson
Elk Grove, CA
Heart Helper
3300
Brendon Wilson
Elk Grove, CA
Heart Helper
3300
Jon Stizel
Altadena, CA
Strength
4505
Eryn Stinzel
Altadena, CA
Strength
3814
Zane Stinzel
Altadena, CA
Heart Helper
983
Bryce Stinzel
Altadena, CA
Heart Helper
983
Sandy McNeil
Santa Maria, CA
Heart Helper
2394
Vladimir Mandelshatam
Irvine, CA
Heart Helper
4250
Olya Mandelshtam
Irvine, CA
Heart Helper
5820
Wolf Schmultz
Berkeley, CA
Heart Helper
4828
Lana Jitourursuar
Irvine, CA
Heart Helper
4095
Andri Mandelshtam
Irvine, CA
Heart Helper
1337
Jamison Gray
Reno, NV
Heart Helper
669
Jeff Downs
Reno, NV
Heart Helper
1911
James Downs
Reno, NV
Heart Helper
1242
Aaron Sheffield
Reno, NV
Heart Helper
1242
JJ Hartmann
Reno, NV
Heart Helper
669
Wendy Hartmann
Reno, NV
Heart Helper
1626
Sean Sheffield
Reno, NV
Heart Helper
956
Brenden O'Brien
Reno, NV
Heart Helper
665
Bryce Fanelli
Reno, NV
Heart Helper
665
Kaden Ryberg
Reno, NV
Heart Helper
1242
Maryn Vinzenz
The Netherlands
Heart Helper
2130
Jija Vinzenz
The Netherlands
Heart Helper
3277
Chelsea Pagan
Seattle, WA
Heart Helper
1670
Tony Murphy
Seattle, WA
Heart Helper
2460
Victoria Kratz
Rancho Palos Verdes, CA
Heart Helper
1843
Steve Kratz
Rancho Palos Verdes, CA
Heart Helper
2457
Marie Ward
Ashaway, RI
Heart Helper
1365
Tim Ward
Ashaway, RI
Heart Helper
2750
Frank Huebuer
Morganville, NJ
Heart Helper
6094
Ilona Seabo-Debucs
Morganville, NJ
Heart Helper
2559
Vivian Chin
San Francisco, CA
Heart Helper
1161
Andrew Dai
San Francisco, CA
Heart Helper
1161
Young's Family
Los Altos, CA
Strength
7554
Helen C. &Jeremy M.
Berkeley, CA
Heart
2600
Jajadeu Rajagopal
Tucson, AZ
Heart
2552
Rohan Rajagopal
Tucson, AZ
Heart
752
Lella Rajagopal
Tucson, AZ
Heart
550
Susan Ridgway
Tucson, AZ
Heart
1952
Joseph Pulsoni
San Francisco, CA
Heart
3276
Cheryl Grant
Chico, CA
Heart
1228
Andrew
San Francisco, CA
Heart
2070
Tom Thai
San Francisco, CA
Heart
2380
Sue Ward
Benicia, CA
Heart
1410
Sandy Nancarrow
Benicia, CA
Heart
2396
Tom Lou
Manton, CA
Heart
1912
Cindy Liou
Manton, CA
Heart
1243
Kerry Jessen
Chico, CA
Heart
4400
Kent Jessen
Chico, CA
Heart
6500
Michael Aldrigdge
Moorpark, CA
Heart
1500
Sarah Aldridge
Moorpark, CA
Heart
1500
Philip Aldridge
Moorpark, CA
Heart
1200
Leo Aldridge
Moorpark, CA
Heart
1500
Iguat Mayzeles
Benicia, CA
Heart
5619
Katya Mayzeles
Benicia, CA
Heart
6800
Logan Medellin
Red Bluff, CA
Heart
1319
Nicole Marrs
Red Bluff, CA
Heart
1665
Teresa Arriola
Red Bluff, CA
Heart
873
Arturo Valdez
Greber, CA
Heart
873
Rayna Callejo
Red Bluff, CA
Heart
1319
Javier Majia
Red Bluff, CA
Heart
1665
Armand Marquez
Red Bluff, CA
Heart
1319
Damien Brundodge
Red Bluff, CA
Heart
873
Aleyda Perez
Red Bluff, CA
Heart
800
Mackenzie Carnica
Red Bluff, CA
Heart
1319
Shilo Holliday
Red Bluff, CA
Heart
873
Holli Connolly
Red Bluff, CA
Heart
873
Thomas Marrs
Red Bluff, CA
Heart
873
Alexandri Cramey
Red Bluff, CA
Heart
873
Jeff Buchan
Landen, Wy
Endurance
9360
Matt White
Martinez, CA
Endurance
9360
Dave Bradley
Chester, CA
Endurance
15000
Barabara Craft
Glyn Ellyn, IL
Heart
1516
Michael Stuart
San Jose, CA
Heart
1044
Kimberly Octia
San Jose, CA
Heart
798
Xyrill Paulino
San Jose, CA
Heart
798
Shella Stuart
San Jose, CA
Heart
615
Samatha Hagemath
Medford, OR
Endurance
500
Sally Buck
Medford, OR
Endurance
900
Erik Mander
Petaluma, CA
Heart
2088
Ryan Mander
Petaluma, CA
Heart
1229
Wendy Tang
Huntington Beach, CA
Heart
887
Kristie Tang
Huntington Beach, CA
Heart
887
Joanna Tang
Huntington Beach, CA
Heart
887
Patrick Tang
Huntington Beach, CA
Heart
887
Joshua Tang
Huntington Beach, CA
Heart
887
Andy Skonberg
Red Bluff, CA
Heart
1292
Sylvia Skonberg
Red Bluff, CA
Heart
1064
Katrina Skonberg
Atlanta, GA
Heart
820
Isabella de Jing
San Francisco, CA
Endurance
3750
Jonathon Kilble
San Francisco, CA
Endurance
3750
Mike Joyce
San Francisco, CA
Endurance
3750
Kathleen Taylor
Kwajalein, Marshall Islands
Heart
1536
Linda Vasconez-Taylor
Eugene, OR
Heart
1024
Fernando Vasconez-Taylor
Eugene, OR
Heart
807
Maia Vasconez-Taylor
Eugene, OR
Heart
1331
Betty Stanfield
Sebastopol, CA
Endurance
6099
Patricia McGinty
Sebastopol, CA
Endurance
6099
Jeane Robbin
Sebastopol, CA
Endurance
6099
Jon Purciel
Sparks, NV
Strength
5620
Kyle Kmills
Sparks, NV
Heart
1005
Jacob Faigueablat
Alameda, CA
Heart
300
Milenail Faigueablat
Alameda, CA
Heart
700
Adelina Ryburn
Morgan Hill, CA
Strength
2732
Gabriel Cabuslay
San Mateo, CA
Strength
1902
Eva Ryburn
Morgan Hill, CA
Strength
3548
Abee Sabo
Red Bluff, CA
Strength
2500
Alex Cochran
Corning, CA
Strength
2500
Rayanne Lockett
Red Bluff, CA
Strength
2500
Marjorie Phan
Los Angeles, CA
Heart
1600
Lincoln Ellis
South Pasadena, CA
Heart
2550
Brad Curtis
San Clemente, CA
Heart
2500
Carolyn Curtis
San Clemente, CA
Heart
1500
Megan Curtis
San Clemente, CA
Heart
1500
Bryce Curtis
San Clemente, CA
Heart
1500
Jerry Dahm
Santa Clara, CA
Heart
2166
Stephen Hay
Warren, OR
Heart
1860
Cathy Hay
Warren, OR
Heart
1860
Baily Hay
Warren, OR
Heart
1860
Theresa Hay
Warren, OR
Heart
1860
Mark Hayeman
Medford, OR
Heart
3000
Matthew Hayeman
Medford, OR
Heart
2000
Alison Hayeman
Medford, OR
Heart
2710
Abbey Hayman
Medford, OR
Heart
819
Blake Scampane
Ventura, CA
Heart
488
Sean Scampone
Ventura, CA
Heart
488
Samantha Scampone
Ventura, CA
Heart
1048
Luke Scampone
Ventura, CA
Heart
1048
Gary Barbour
Blue Grove
Heart
1298
Monica Barbour
Blue Grove
Heart
1100
Marissa Barbour
Blue Grove
Heart
1100
Alivia
El Orrado Hills, CA
Heart
669
Wei
El Orrado Hills, CA
Heart
1143
Kari Prassack
Hagerman, ID
Heart
4916
Kathy Holzapfel
St. George, UT
Heart
1922
Gerry Holzapfel
St. George, UT
Heart
2000
Gerald Holzapfel
St. George, UT
Heart
1958
John Holzapfel
St. George, UT
Heart
1200
Jorgen Rehn
Chicago
Heart
2432
Koltjorn Rehn
Prunedale, CA
Heart
1952
Nathan Rehn
Prunedale, CA
Heart
3111
Charlotte Rehn
Prunedale, CA
Heart
1945
Torstein Rehn
Prunedale, CA
Heart
1945
Anneliise Rehn
Lincoln, CA
Heart
1686
Rick Wagstaff
Lincoln, CA
Heart
3720
Grace Wagstaff
Lincoln, CA
Heart
2662
Hugh Hansley
Houston, TX
Heart
2594
Jean Nehm
Bowling Green, KY
Strength
2483
Scott M. Nehm
Red Bluff, CA
Strength
3823
Vic Williams
Red Bluff, CA
Endurance
5307
Sue Williams
McKinney, TX
Endurance
4160
Jessica Hiestand
McKinney, TX
Strength
2878
Rachel Hiestand
McKinney, TX
Strength
1332
Miriam Hiestand
McKinney, TX
Strength
1332
Bob Hiestand
McKinney, TX
Strength
3862
Jim Hiestand
Chattanooga, TN
Strength
3700
Fran Hiestand
Chattanooga, TN
Strength
2878
Mark Reinders
St. Joseph, MI
Strength
3400
Susan Reinders
St. Joseph, MI
Strength
3600
Richard Price
San Francisco, CA
Endurance
16768
Susan Price
San Francisco, CA
Endurance
11578
Luis Gan
Los Angeles, CA
Heart
717
Chris Gan
Los Angeles, CA
Heart
335
Katrina Gan
Los Angeles, CA
Heart
335
Carl Gan
Los Angeles, CA
Heart
717
Jane Gan
Los Angeles, CA
Heart
478
Beth Ambrosio
San Jose, CA
Heart
615
Michael
Los Altos, CA
Strength
1248
Joanne Gordon
Joshua Tree, CA
Endurance
1189
Brian Roche
Napa, CA
Heart
3822
Jennifer Roche
Napa, CA
Heart
2866
Kristyn Hara
Berkeley, CA
Heart
2826
Robert Hara
San Francisco, CA
Heart
4076
Kathy Morta
Redding, CA
Heart
1945
Jennifer Whiteford
St. Paul, MN
Heart
2048
Hawre Jalal
Mountain View, CA
Heart
2048
Emily Kestler
Danville, CA
Strength
1630
Liza Kestler
Danville, CA
Strength
2000
Thomas Kestler
Danville, CA
Strength
1900
Bill Kestler
Danville, CA
Strength
2100
Lindsey Edwards
Sacramento, CA
Heart
4640
Harvey Edwards
Sacramento, CA
Heart
4100
Ashley Fillingame
Sacramento, CA
Heart
3550
Jonathan Fillingame
Sacramento, CA
Heart
5460
Karen Junghans
Tucson, AZ
Heart
4168
Bruce Seligmann
Tucson, AZ
Heart
4168
Diwaker Sambyal
Pleasanton, CA
Heart
3032
Aruna Sambyal
Pleasanton, CA
Heart
3032
Rohini Sambyal
Pleasanton, CA
Heart
3032
Esha Sambyal
Pleasanton, CA
Heart
3032
Linda Lau
San Leandro, CA
Heart
1524
Michael Chuong
San Leandro, CA
Heart
1524
Kristina Beadle
Intervale, NH
Heart
1329
Jenna Beadle
Enfield, NH
Heart
1044
Regena Orr
Paso Robles, CA
Endurance
1905
Bill Orr
Paso Robles, CA
Endurance
2619
Lucy Davenport
Coalinga, CA
Strength
1528
Kendall Davenport
Coalinga, CA
Strength
1600
Jonathan Davenport
Coalinga, CA
Strength
4500
Jeremy Wilbur
Silver Springs, MD
Heart
885
Nicholas Hilosky
Silver Springs, MD
Heart
885
Laura Monahan
Folsom, CA
Heart
2000
Brian Monahan
Folsom, CA
Heart
2146
Josh Dodds
Brentwood, CA
Heart
2600
Cathy Nicholson
Long Beach, CA
Heart
1200
Bill Nicholson
Long Beach, CA
Heart
1200
Sharon Delameter
Brea, CA
Heart
1200
Gerri Dole
Temecula, CA
Heart
1200
Micah Burress
Yuba City, CA
Heart
2600
Christina Kanyongolo
Brooklyn, NY
Endurance
1050
Debbi Kanyongolo
Brooklyn, NY
Endurance
1668
Michael Kanyongolo
Brooklyn, NY
Endurance
1759
Kayla Mortrud
Garden Grove, CA
Strength
3280
Joey Green
Orange, CA
Strength
3280
Jeremy Mortrud
Garden Grove, CA
Strength
3280
Mike Mortrud
Garden Grove, CA
Strength
260
Bill Meeks
Garden Grove, CA
Heart
1640
Jennifer Hunter
Ephraim, UT
Strength
3280
Fred Hunter
Rix, CA
Strength
3280
Andrea Gordon
Corona, CA
Heart
1640
Lisa Mortrud
Garden Grove, CA
Strength
3280
Dav Morris
Palo Alto, CA
Heart
1710
Noam Morris
Palo Alto, CA
Heart
1710
Yeal Morris
Palo Alto, CA
Heart
1710
Brice Klaput
San Diego, CA
Endurance
4095
Tiffany Albrecht
San Diego, CA
Endurance
3434
Kelly Albrecht
Fairplay, CA
Heart
1639
Keegan Thompson
Grass Valley, CA
Heart
1093
Mary Thompson
Grass Valley, CA
Heart
3648
Mike Wilber
Elk Grove
Heart
3768
Ann Wilber
Elk Grove
Heart
2760
Calvin Wilber
Elk Grove
Heart
1099
Lily Wilber
Elk Grove
Heart
1099
Sarah Wilber
Elk Grove
Heart
1099
Giri Lankipalle
Pleasanton, CA
Heart
3032
Rajmi Lankipalle
Pleasanton, CA
Heart
3032
Adi Lankipalle
Pleasanton, CA
Heart
3032
Meurge Lankipalle
Pleasanton, CA
Heart
3032
Bhorethamme
Elk Grove, CA
Heart
3032
Bhorethamme
Elk Grove, CA
Heart
3032
Sarat Arthomy
Elk Grove, CA
Heart
3032
Swethe Arthomy
Elk Grove, CA
Heart
3032
Suchir Arthomy
Elk Grove, CA
Heart
3032
Aruna Lankipalli
Elk Grove, CA
Heart
3032
Saayi Lankipalli
Elk Grove, CA
Heart
3032
Shree Lankipalli
Elk Grove, CA
Heart
3032
Maureen Connolly
Chico, CA
Heart
2785
Robert Alvord
Plumas Lake, CA
Heart
4368
Nathalie Meeks
Anaheim, CA
Strength
3280
Chick Smith
Anaheim, CA
Strength
3285
Edna Meeks
Garden Grove, CA
Heart
1640
Shirley Wrench
Long Beach, CA
Heart
1640
Nancy Green
Orange, CA
Heart
1640
Rachel Lochman
Anahein, CA
Strength
3280
Andrei Mandelshtam
Irvine, CA
Heart
1337
Tess Andermann
Palo Alto, CA
Strength
2429
Allen Dailey
Palo Alto, CA
Strength
2494
Lelia Conklin
San Rafael, CA
Heart
2253
Patricia Conklin
Dixon, CA
Heart
2253
Izzy Conkilin
Dixon, CA
Heart
1502
Chris Conklin
Dixon, CA
Heart
3003
Mike Olin
Brooklyn, NY
Heart
1863
Jay Curtis Olin
Brooklyn, NY
Heart
1800
Andrew DiMizio
Santa Barbara, CA
Endurance
6016
Terry DiMizio
Santa Barbara, CA
Endurance
4505
Ken Kugelman
Sacramento, CA
Endurance
8000
Jon Bain
Los Angeles, CA
Strength
3585
Sara Boscoe
Los Angeles, CA
Strength
3194
Brandon Batiansila
Austin, TX
Heart
921
Kim Batiansila
Austin, TX
Heart
615
Kim Stevens
Pilot Hill, CA
Strength
4192
Mark Woods
Citrus Heights, CA
Heart
3048
Jim Fullen
Auburn, CA
Heart
2712
Andrew Caatellanos
Auburn, CA
Heart
4586
Trever Correia
Pleasant Grove, CA
Heart
4922
Chista Fox
Auburn, CA
Heart
1911
Kaila Magee
Sacramento, CA
Heart
1911
Kirsten Fox
Oakland, CA
Heart
3048
Paul Nolan
Reno, NV
Strength
1864
Jude Nolan
Reno, NV
Strength
1096
Bailey Lim
San Francisco, CA
Heart
4078
Johny Li
San Francisco, CA
Heart
4914
Tracey Frizzell
San Jose, CA
Heart
3788
Riley Frizzell
San Jose, CA
Heart
5367
Scott Berley
San Francisco, CA
Heart
5850
Kaiya Jordan
Berkeley, CA
Heart
475
Mika Jordan
Berkeley, CA
Heart
475
Jasen Bartek
Richmond, CA
Heart
475
Aidan Spencer
Richmond, CA
Heart
621
Sunila Mutialu
El Cerrito, CA
Heart
621
Alan Abbs
Red Bluff, CA
Endurance
7316
Beverley Abbs
Red Bluff, CA
Endurance
3580
Brenda Curtis
Chico, CA
Heart
705
Joe Curtis
Chico, CA
Heart
1092
Marian Courtice
Chico, CA
Heart
1419
Wane Kirkby
Corrales, NM
Heart
1740
Madeline Hensley
Houston, TX
Heart
1297
Annie Chau
Houston, TX
Heart
2948
Suzanne Hensley
Houston, TX
Heart
1945
Greg Kent
Caldwell, NJ
Strength
5187
Jared Ross
Tucson, AZ
Strength
7862
Landon Mankini
Walnut Creek, CA
Strength
1433
Aaron Rudrick
Pleasant Hill, CA
Strength
1433
Rachael Rudnick
Pleasant Hill, CA
Strength
3380
Tonya Makowski
Walnut Creek, CA
Strength
2040
Janice Heckerson
Durham, CA
Endurance
4200
Stan Backenstoss
Phoenix, AZ
Heart
3549
Sylvia Reyes
Phoenix, AZ
Heart
3277
Eric Will
Davis, CA
Heart
3905
Miranda Forse
Davis, CA
Heart
3450
Maris Will
Citrus Heights, CA
Heart
5315
Les Will
Citrus Heights, CA
Heart
5004
Kent Larson
Spokane, WA
Heart
1160
Julia Goltz
Spokane, WA
Heart
683
Michelle Trujillo
Sacramento, CA
Heart
2145
Christa Lumry
Sacramento, CA
Heart
2145
Carmen Meril
Lincoln, CA
Heart
4121
Christian Reyes III
Fremont, CA
Heart
4098
Ambarish Yaradan
Fremont, CA
Heart
4199
Henry Stem
Davis, CA
Strength
1672
Nathalie Stem
Davis, CA
Strength
1672
Laura Lai
Sunnyvale, CA
Strength
1500
Eusebius Lai
Sunnyvale, CA
Strength
2000
Mark Lewis
Palo Alto, CA
Strength
2600
Jeremy Graul
Sunnyvale, CA
Strength
2500
Lisa Uranday
Bakersfield, CA
Heart
3999
Tracy Schultz
Bakersfield, CA
Heart
4000
Sonya Normann
Nevada City, CA
Endurance
2750
Jonathan Herrmann
Los Angeles, CA
Heart
2562
Daniel Johnson
Davis, IL
Heart
2562
Rita Shafsky
Sacramento, CA
Heart
4287
David Cason
Sacramento, CA
Heart
5714
Rebecca Cileo
Anderson, CA
Strength
9560
Lucia Kortisova
Rožnov P.R., Czech Republic
Endurance
10650
Tomas Winter
Rožnov P.R., Czech Republic
Endurance
12293
Steve Riffel
Manton, CA
Heart
3300
Cynthia Riffel
Manton, CA
Heart
2600
Elizabeth Sterlin
Poulsbo, WA
Heart
1016
Cinda Doughty
San Diego, CA
Heart
2867
Ted Doughty
San Diego, CA
Heart
4487
Meg Henschel
Watsonville, CA
Heart
2800
Buddy Nethercott
Watsonville, CA
Heart
3200
Phyllis Kent
Caldwell, NJ
Strength
5187
David Casey
San Jose, CA
Heart
956
Zuzanna Sandoval
Fair Oaks, CA
Strength
4300
Jerry Sandoval
Fair Oaks, CA
Strength
4300
Abby Sandoval
Fair Oaks, CA
Strength
4300
Jacob Sandoval
Fair Oaks, CA
Strength
4300
Kane Brown
Fair Oaks, CA
Strength
2417
Stevie Brown
Chico, CA
Heart
2287
Jennifer Brown
Chico, CA
Heart
2268
John Brown
Chico, CA
Heart
2201
Pov Sery
Berkeley, CA
Strength
3140
Alan Baldwin
San Jose, CA
Heart
4013
Dede Smullen
Saratoga, CA
Heart
4468
Thomas Smullen
Saratoga, CA
Heart
2232
Judy Benner
Red Bluff, CA
Heart
2307
Henry Benner
Red Bluff, CA
Heart
3307
Henry Benner Jr.
Red Bluff, CA
Heart
3307
Audrey Benner
Red Bluff, CA
Heart
2037
Amanda Cohen
Redwood City, CA
Heart
2350
Scott Ridel
Redwood City, CA
Heart
3250
Stephanie Gourin
Rennes, France
Strength
1863
Jean-Michel Milin
Rennes, France
Strength
2393
Luke Saporito
Lake Oswego, OR
Heart
4400
Brian Christison
Woodland, CA
Strength
5362
Ann Christison
Woodland, CA
Heart
4585
Kaylie Christison
Woodland, CA
Heart
755
Sean Christison
Woodland, CA
Strength
1235
Alex Christison
Woodland, CA
Strength
1336
Gray Christison
Woodland, CA
Heart
2884
Lori Jerome
Mountain View, CA
Heart
2521
Diane Kukurin
San Jose, CA
Heart
2521
Carl McDonald
Lafayette, CA
Heart
921
Mark McDonald
Lafayette, CA
Heart
431
Abbie Olszewski
Reno, NV
Heart
4505
Anthony Wheeler
Alexandria, VA
Heart
4505
Matthieu Masoneel
Palo Alto, CA
Heart
3900
Steve Haag
Palo Alto, CA
Heart
3900
Joe Chester
Chico, CA
Heart
1051
Seth Chester
Chico, CA
Heart
1051
Autumn Chester
Chico, CA
Heart
1501
Ayano Chester
Chico, CA
Heart
1501
Sophia D'Alessandro
San Jose, CA
Heart
669
Eric D'Alessandro
San Jose, CA
Heart
1433
Margaret D'Alessandro
San Jose, CA
Heart
1524
Jennifer Casey
San Jose, CA
Heart
1433
Scott Riesinger
Elk Grove, CA
Heart
4076
Teri Riesinger
Elk Grove, CA
Heart
4076
Sharon Lee
Mountain View, CA
Endurance
3265
Ben Lynn
Mountain View, CA
Endurance
3685
Debbie Smith
Ballarak, Australia
Heart
1482
Andrew Thomas
Ballarak, Australia
Heart
1482
Volodymyr Kysenjo
Sunnyvale, CA
Heart
1300
Iryna Berezan
Sunnyvale, CA
Heart
1000
Anna Kysenko
Sunnyvale, CA
Heart
100
Nguyden Truong
San Rafael, CA
Heart
3996
Wendy Tan
San Francisco, CA
Heart
3994
Phoebe Lai
San Francisco, CA
Heart
3420
Diana Rodriguez
Richmond, CA
Heart
320
Cole
Redding, CA
Heart
240
Cheyenne
Redding, CA
Heart
443
Serena
Redding, CA
Heart
443
Gage
Redding, CA
Heart
512
Clyde
Redding, CA
Heart
820
Elliot LaCosse
Florence, OR
Strength
761
Elijah LaCossa
Florence, OR
Strength
1093
Renée LaCosse
Florence, OR
Strength
1832
Janice Umbaugh
Worthington, PA
Heart
4524
Jason Tennant
Kittanning, PA
Endurance
5322
Cathryn MazCown
Lake in the Hills, IL
Heart
614
Susan Williams
Red Bluff, CA
Heart
532
Robert Alabaster
Bernard Castle, England
Heart
2929
Aryanelle Weiner
Westwood, CA
Heart
2867
Kathy Reynolds
Londonderry, NH
Heart
2663
Bob Reynolds
Londonderry, NH
Heart
5187
Catherine Si
Sunnyvale, CA
Heart
3727
Caroline Berg
Beale, AFB
Heart
1229
Georgia Berg
Beale, AFB
Heart
860
Sherman Seelinger
San Jose, CA
Heart
2004
Michelle Seelinger
San Jose, CA
Heart
2004
Dick Sacco
San Clemente, CA
Heart
4994
Shirle Sacco
San Clemente, CA
Heart
4994
David Gee
Palm Bay, FL
Heart
2866
Marcy Santoro
Orland, CA
Heart
4565
Jennier Finnegan
Cottonwood, CA
Strength
1446
Becky Ross
Anderson, CA
Strength
1500
Eli Moyse
Paradise, CA
Heart
1639
Curra Weger
Stirling City, CA
Heart
949
Anna Maguire
Paradise, CA
Heart
1228
Austin Hesseltine
Paradise, CA
Heart
1065
Robin White
Red Bluff, CA
Heart
5000
Chris Dillman
Red Bluff, CA
Heart
4000
Katie Tsou
Novato, CA
Heart
1779
Drake Tsou
Novato, CA
Heart
1779
Dean Tsou
Novato, CA
Heart
1779
Javier Torres
Glendale, CA
Strength
2444
Carol Nguyen
Rowland Heights, CA
Strength
2150
Kuo-Chan Weng
Houston, TX
Heart
2485
Elaine Chen
Houston, TX
Heart
2485
Whitney Salis
Yuba City
Endurance
6560
Madison Salis
Yuba City
Endurance
3050
Robyn Ridgway
Yuba City
Endurance
6560
Victoria Ridgway
Yuba City
Endurance
3050
Allie Peterson
Yuba City
Endurance
4368
Melissa Rongley
Yuba City
Endurance
6560
Haley Rongley
Yuba City
Endurance
4368
Ava Ramos
Yuba City
Endurance
4368
Cynthis Castaneda
Yuba City
Endurance
6550
Lorene Gomes
Yuba City
Endurance
4368
Meenakshi
Sacramento, CA
1009
Pamprasad
Santa Fe, NM
845
Lee Coleman
Santa Fe, NM
Strength
3200
L. Krakowski
Chico, CA
Heart
2560
John Mott
San Francisco, CA
Heart
2864
Steve King
San Francisco, CA
Endurance
4786
Michael Baron
San Francisco, CA
Strength
4023
Kayla Rasmussen
Sacramento, CA
Strength
3582
Michael Watanabe
Sacramento, CA
Heart
1750
Dawn Nozava
Sacramento, CA
Heart
813
Drew Watandee
Chico, CA
Heart
405
Nancy Nelson
Davis, CA
Endurance
4238
Jeffrey Lu
Davis, CA
Heart
4368
Nicole Chang
Davis, CA
Heart
3194
Johnathon L.
Davis, CA
Heart
3790
Mandy Wong
Davis, CA
Heart
1942
Waael Zahriya
Davis, CA
Heart
4916
Mika Fukushige
Davis, CA
Heart
2840
Toshiki Obata
Davis, CA
Heart
3276
Danny Nuu
Davis, CA
Heart
5142
Sue Williams
Red Bluff, CA
Strength
4792
Vic Williams
Red Bluff, CA
Strength
5982
Steve Tanner
Lake Almanor, CA
Heart
6208
Lynda Tanner
Lake Almanor, CA
Heart
5105
Samatha Lesher
Palo Alto, CA
Heart
1099
Jay Stimmel
Santa Fe, NM
Heart
4914
Sophia Roberts
Sacramento, CA
Heart
3264
Kay Arbuckle
Shingletown, CA
Heart
2084
Iris Benton
Shingletown, CA
Heart
2355
Haley Wright
Pullman, WA
Heart
1420
Geoffrey Ferru
Pullman, WA
Heart
1640
Sonia Harris
Manchester, England
Strength
2650
Judith Wall
Manchester, England
Strength
2500
Richard Robbins
Salinas, CA
Heart
1300
M. Eddy
Salinas, CA
Heart
1300
Troop 62
Corning, CA
Heart
14934
Rasheed
Santa Rosa, CA
Heart
1974
Razak
Santa Rosa, CA
Heart
1385
Antoinette Eimers
Newport Beach, CA
Heart
1896
Rich Eimers
Newport Beach, CA
Heart
1800
Jack Yu
Santa Clara, CA
Heart
3300
Andrea Yu
Santa Clara, CA
Strength
1193
Anita Lin
Sunnyvale, CA
Strength
1200
Jane Studin
Forest Ranch, CA
Heart
1800
Denny Studin
Forest Ranch, CA
Heart
1800
Carolyn Coleman
Sacramento, CA
Strength
3100
Janell Bonnett
Grover Beach, CA
Heart
3173
Daniel Bonnett
Grover Beach, CA
Heart
3173
Robin Cushman
Eugene, OR
Strength
2110
John Hazfin
Concord, CA
Heart
2905
Brandon Wake
San Francisco, CA
Heart
1331
Eunice La
San Francisco, CA
Heart
1153
Salane Man
Bishop, CA
Heart
1153
Cody Bishop
Bishop, CA
Heart
888
Balen Bishop
Bishop, CA
Heart
622
Peyton Bishop
Glen Allen, VA
Endurance
622
Coleman Cheeley
Glen Allen, VA
Strength
4710
Elizabeth Cheeley
Glen Allen, VA
Endurance
1603
Carson Cheeley
San Francisco, CA
Heart
1912
David Sou
San Francisco, CA
Heart
5200
Debra Kwar
San Francisco, CA
Heart
5200
Christopher Sou
San Francisco, CA
Heart
5200
Kevin Sou
San Francisco, CA
Heart
5200
Mark Booth
Walnut Creek, CA
Endurance
5724
Norman Madden
San Francisco, CA
Endurance
5620
Chris Lesner
Palo Alto, CA
Heart
3140
Wai Shan Lau
Palo Alto, CA
Heart
2041
Jasmine Lesner
Palo Alto, CA
Heart
1099
Dympna Donnan
Brittany, France
Strength
1980
Gary Donnan
Brittany, France
Strength
2473
Les Caully
Mineral, CA
Heart
4368
Paul Winther
Oroville, CA
Endurance
7456
Carmel Kennedy
Paradise, CA
Strength
2300
Ray M.
Paradise, CA
Strength
3682
Arlene Fongson
Saratoga, CA
Heart
1065
Cyndi Chang
Saratoga, CA
Heart
1065
Shirley Wong
Saratoga, CA
Heart
1065
Larry Chang
Saratoga, CA
Heart
1229
Darrell Fongson
Saratoga, CA
Heart
1229
Don Wong
Saratoga, CA
Heart
1229
Joyce Springmann
Racine, WI
Heart
1707
Dan Springmann
Redwood City, CA
Heart
2561
Molly Springmann
Redwood City, CA
Heart
2218
Kelley Gast
Santa Rosa, CA
Heart
1253
Mark Nelson
Dallas, TX
Strength
2459
Nita Lanter
Ft. Worth, TX
Strength
1842
Tom D'Mara
Olinda, CA
Heart
2500
Renny
Palo Cedro, CA
Heart
2500
Valerie Homenuuk
Vancouver, BC
Heart
2990
Gren Coombe
Vancouver, BC
Heart
3944
Char Novack
Granite Bay, CA
Strength
1095
Rick Novack
Granite Bay, CA
Heart
2457
David Dvorak
Cleveland Heights, OH
Heart
2459
Linda Sekura
Maple Heights, OH
Heart
2740
Lauren Ho
Sacramento, CA
Heart
1597
Jamie Olson
Sacramento, CA
Heart
3612
Amos Nugent III
Sacramento, CA
Heart
3612
Armando Berrelleza
Sacramento, CA
Heart
3612
Valentino Hernendoz
Sacramento, CA
Heart
3612
Melanie Zelwick
Red Bluff, CA
Heart
4014
Bob Zelwick
Red Bluff, CA
Heart
3968
Vic Williams
Red Bluff, CA
Heart
4969
Sue Williams
Red Bluff, CA
Heart
4260
Vladimir Liberzeit
Prague, Czech Republic
Strength
5870
Rich Krumholz
San Luis Obispo, CA
Heart
2300
Jim Dye
San Luis Obispo, CA
Heart
2300
Tom Yunhman
San Luis Obispo, CA
Heart
2300
Nick Motto
Carlotta, CA
Heart
2300
Peter Whittaker
Chichester, England
Heart
1229
Bryony Whittaker
Chichester, England
Heart
1064
Jim Bishop
San Francisco, CA
Heart
2948
Bart Larrett
San Francisco, CA
Heart
2948
David Habibi
Myrtle Beach, SC
Strength
3105
Rueann Habibi
Myrtle Beach, SC
Strength
1768
Don Habibi
Myrtle Beach, SC
Strength
3584
Beni Habibi
Myrtle Beach, SC
Strength
3584
Narotina Droath
Augustów, Germany
Strength
2706
Melvinb Woodruff
Desert Hot Springs, CA
Strength
1995
D'Mitri Woodruff
Eureka, CA
Strength
2661
Patricia Kee
Penn Valley, CA
Strength
1774
John Kee
Penn Valley, CA
Strength
1232
Alexandria Woodruff
Weed, CA
Strength
1774
Katerina Woodruff
Weed, CA
Strength
1774
Anastasia Woodruff
Weed, CA
Strength
1232
Ben Woodruff
Weed, CA
Strength
2716
Caitlin Ayers
Weed, CA
Strength
3004
Aini Woodruff
Desert Hot Springs, CA
Strength
1995
JP Kilty
Castro Valley, CA
Strength
3400
Tony Kowalzyk
San Carlos, CA
Strength
1638
Alexandra Kowakzyk
San Carlos, CA
Strength
573
Alison Ching
Newark, CA
Strength
573
Wen Jie Ziton
San Carlos, CA
Strength
1065
Jude Kropp
Redding, CA
Strength
668
Naava Kropp
Redding, CA
Strength
668
Dea Kropp
Redding, CA
Heart
668
Donn Kropp
Redding, CA
Heart
1912
Howard Hill
Cupertino, CA
Endurance
4500
Jan Hill
Cupertino, CA
Endurance
4500
Bright Hull
Chico, CA
Endurance
1686
Ann Kendra
San Jose, CA
Heart
2120
Kent Kendra
San Jose, CA
Heart
21020
Robbie Kendra
San Jose, CA
Heart
953
Kassie Kendra
San Jose, CA
Heart
953
Joshua Kendra
San Jose, CA
Heart
1355
Sara
Wales, UK
Heart
2125
Richard Robbins
Wales, UK
Heart
2860
Owen
Stockholm, NJ
Heart
621
Debbie Helfand
Stockholm, NJ
Heart
1331
Scott Helfand
Stockholm, NJ
Heart
1408
Steve Rosales
Torrance, CA
Strength
3528
Christine Mata
Torrance, CA
Strength
2358
Vincent Rosales
Torrance, CA
Strength
1119
Cameron Rosales
Torrance, CA
Strength
1119
Christine Foary
San Jose, CA
Heart
1400
Jeff Grose
San Jose, CA
Heart
2000
Michael Grose
San Jose, CA
Heart
1000
Thomas Grose
San Jose, CA
Heart
1000
John Keller
Sequim, WA
Endurance
8640
Eileen Lang
Novato, CA
Endurance
3686
Eugene Lang
Novato, CA
Endurance
4641
Alyssa Lang
Novato, CA
Endurance
3684
Christiana Lang
Novato, CA
Endurance
3684
Cuong Ong
Portland, OR
Strength
3959
Doug Sam
Portland, OR
Strength
1736
Tyler Sam
Portland, OR
Strength
1736
Tiffany Ong
Portland, OR
Strength
2485
Sabrina Sam
Portland, OR
Strength
2485
Lien Ong
Portland, OR
Strength
1639
Vi Sam
Portland, OR
Strength
2784
Eric Sam
Portland, OR
Strength
2716
Katie Ong
Clackamas, OR
Heart
1147
Fanny Ong
Clackamas, OR
Heart
2458
Thanh Ong
Clackamas, OR
Heart
2458
Charles
Victoria, Canada
Heart
150
Per
Victoria, Canada
Heart
150
Leroy
Victoria, Canada
Heart
150
Barry
Danville, CA
Heart
1639
Eli
Myrtle Beach, SC
Strength
1529
Billy
Myrtle Beach, SC
Strength
3391
Staphe Grore
Poineer, CA
Heart
3000
Sue Shives
Ivins, UT
Endurance
3672
Fletcher Shives
Ivins, UT
Endurance
4287
Jeroen Lommerse
Oss, Netherlands
Heart
1775
Tessa Lommerse
Oss, Netherlands
Heart
1775
Joris Lommerse
Oss, Netherlands
Heart
1243
Isabela Salinger
Sacramento, CA
Endurance
2961
Marena Feickert
Loomis, CA
Endurance
5298
Mylah Feickert
Loomis, CA
Endurance
2961
Casey Feickert
Loomis, CA
Endurance
8260
Adam Salinger
Sacramento, CA
Endurance
8260
Steve Cole
Ashland, OR
Heart
2662
Elizabeth Bryant
Ashland, OR
Heart
2307
Emily DeVitis
Redwood City, CA
Heart
1600
Anna DeVitis
Redwood City, CA
Heart
1250
Dominic DeVitis
Redwood City, CA
Heart
1025
Anothony DeVitis
Redwood City, CA
Heart
900
Carlos DeVitis
Redwood City, CA
Heart
3000
Gabe DeVitis
Redwood City, CA
Strength
1600
Mark Obstfeld
London, England
Heart
2320
Kate Puls
Wauwatsoa, WI
Heart
1972
Mark Puls
Wauwatsoa, WI
Heart
1972
Anonymous
(25 individuals)
N/A
64158
Linda Rabbett
Invernnes, FL
Heart
3000
Raymond Rabbett
Invernnes, FL
Heart
5000
Dean Morier
Oakland, CA
Endurance
2184
Oscar van Loosbroek
The Netherlands
Endurance
1840
Cornia Brekelmaus
The Netherlands
Endurance
1433
Susan Bergmann
Oakland, CA
Endurance
1638
Saloni Dhaktode
San Ramon, CA
Heart
1686
Sahil Dhaktode
San Ramon, CA
Heart
907
Brian Beatty
Antioch, CA
Strength
5500
Katherine Beatty
Antioch, CA
Heart
3240
Angela Beatty
Antioch, CA
Heart
2184
Nora Beatty
Springfield, VA
Heart
2662
Jennier Beatty
Antioch, CA
Heart
2860
Nellie Beatty
Antioch, CA
Heart
2307
Christopher Beatty
Antioch, CA
Heart
1571
Carrie Diamond
Redding, CA
Heart
3140
Alina Young
Chico, CA
Heart
375
John Phillips
Anderson, CA
Endurance
6490
Wicker Yim
Reno, NV
Heart
1756
Shelley Eagle
Rocklin, CA
Heart
4460
Scott Eagle
Rocklin, CA
Heart
7155
Jen Brandt
Loomis, CA
Strength
4872
Jon Brandt
Loomis, CA
Strength
3822
Timmy Brandt
Loomis, CA
Strength
2007
David Brandt
Loomis, CA
Heart
1338
Troy Ness
Mandan, ND
Heart
3932
Diane Ness
Mandan, ND
Heart
2458
Ashley Ness
Mandan, ND
Heart
2458
Jennifer Ness
Mandan, ND
Heart
2458
Austin Ness
Mandan, ND
Heart
1147
B. Hulsey
Yuba City, CA
Strength
3800
K. Hulsey
Yuba City, CA
Strength
3200
Angie Jacaruso
Jewett City, CT
Heart
1200
Pete Coonee
Redding, CA
Heart
3580
Jared Sutton
Redding, CA
Heart
1420
Miguel Hinojosa
Redding, CA
Strength
2681
Myke Gray
Redding, CA
Strength
10681
Erin Angel
Longmont, CO
Strength
1953
Liam A
Lolo, CA
Strength
829
James Thomas
Orange, CA
Strength
1508
Kathleen Thomas
Orange, CA
Heart
1776
Denni Jaques
Santa Rosa, CA
Heart
1756
Laura Jaques
Santa Rosa, CA
Heart
1639
Xiana Freeman
San Ramon, CA
Heart
1433
Makena Freeman
San Ramon, CA
Heart
1433
Elias Freeman
San Ramon, CA
Heart
1433
Mannez Iniguez
Cusico Valley, CA
Heart
1310
Laurie Iniguez
Cusico Valley, CA
Heart
1310
Aryanna Iniguez
Cusico Valley, CA
Heart
1433
Aidan Iniguez
Cusico Valley, CA
Heart
1433
Joel Grahon
Oakland, CA
Strength
3350
David Kerls
Raleigh, NC
Heart
1160
Ashlyn Kerls
Raleigh, NC
Heart
683
Alyssa Kerls
Raleigh, NC
Heart
1025
Susan Kerls
Raleigh, NC
Heart
683
Zachary Heite
Reno, NV
Endurance
14770
Sarah Heite
Reno, NV
Heart
4360
Alexis Heite
Reno, NV
Heart
1380
Brian Heite
Reno, NV
Heart
5750
Isabella Backs
West Sacramento, CA
Heart
621
Ashley Backs
West Sacramento, CA
Heart
621
Frank Huebner
Morganville, NJ
Strength
11201
Icona Szazi
Morganville, NJ
Strength
6264
Anthony
Minneapolis, MN
Heart
2500
Jonathan
Minneapolis, MN
Heart
1500
Abigail
Minneapolis, MN
Heart
1500
Izzy
Minneapolis, MN
Heart
1500
Songchanok Eamolarn
Temecula, CA
Heart
1420
Maya Eamolarn
Temecula, CA
Heart
764
Khemakhet Eamolarn
Temecula, CA
Heart
1639
Melissa Mendorea
Red Bluff, CA
Heart
2931
Doug Banman
Red Bluff, CA
Heart
1965
Chariti Quigley
Red Bluff, CA
Heart
1331
Sabastian Herrera
Red Bluff, CA
Heart
888
Cayleb Davis
Red Bluff, CA
Heart
925
Gage Szczgiek
Red Bluff, CA
Heart
899
Rhys Triplett
Farmington, NM
Strength
2100
Elena Triplett
Farmington, NM
Strength
3000
Scott Triplett
Farmington, NM
Strength
6120
Adeline Triplett
Farmington, NM
Strength
2270
Emma Samayoa
San Mateo, CA
Heart
669
Elyssa Samayoa
San Mateo, CA
Heart
669
Elena Samayoa
San Mateo, CA
Heart
669
Jesse Samayoa
San Mateo, CA
Heart
1911
Elsa Samayoa
San Mateo, CA
Heart
1011
Jeff Plane
Hooper, UT
Endurance
5733
Justin Plane
Hooper, UT
Endurance
2112
Randy Plane
Nampa, ID
Endurance
5733
Miles Schmitt
Ashland, OR
Strength
1242
Julie Schmitt
Ashland, OR
Strength
1242
Mari Schmitt
Ashland, OR
Strength
1242
Yuseung Shin
Palo Alto, CA
Strength
1800
Miyoung Kim
Palo Alto, CA
Strength
1770
Daniel Shin
Palo Alto, CA
Strength
967
Joseph Shin
Palo Alto, CA
Strength
967
Justin Lee
Palo Alto, CA
Strength
967
Daniel Morgan
Monterey, CA
Heart
1775
Kara Morgan
Monterey, CA
Heart
820
Aidan Morgan
Monterey, CA
Heart
820
Avery Morgan
Monterey, CA
Heart
574
Liam Morgan
Monterey, CA
Heart
574
Connie Mitchell
North Bend, OR
Heart
1774
Stuart Mitchell
North Bend, OR
Heart
2088
Jacob Mitchell
North Bend, OR
Heart
860
Thomas Mitchell
North Bend, OR
Heart
1366
Patty Robinson
Torrance, CA
Heart
2524
Steve Robinson
Torrance, CA
Heart
2524
Susie Conley
Corvalis, OR
Heart
3100
John Conley
Corvalis, OR
Heart
4600
Sierra Conley
Corvalis, OR
Heart
1700
Carolyn Compton
Vallejo, CA
Heart
5470
Mary Rogers
Carmichael, CA
Strength
2048
Melody Lee
Cupertino, CA
Heart
1643
Joyce Lee
Cupertino, CA
Heart
2396
Rira
Shingle Springs, CA
Strength
8604
Devron McKinney
Reno, NV
Strength
2440
Stuart D'Alessandro
Reno, NV
Heart
2848
Melissa Hodon
Rohnert Park, CA
Heart
2066
Nicholas Hodon
Rohnert Park, CA
Heart
1839
Andy Bray
UK
Heart
3100
Adam Fuller
UK
Heart
2970
Matt Staley
San Francisco, CA
Heart
4185
Sonya Berg
Davis, CA
Heart
3356
Longshores Family
Apple Valley, CA
Heart
3784
Rachel Webb
Palmdale, CA
Heart
1331
Jackie Coleman
Jacksonville, FL
Heart
1024
Cathy McConnell
Oakland, CA
Heart
2692
David McConnell
Oakland, CA
Heart
2059
Jessica Jorgenson
Corning, CA
Strength
2458
Rachel Wigginton
Davis, CA
Heart
8053
Julie Thaler
Gainesville, FL
Heart
1331
Lorelei Esser
Gainesville, FL
Heart
1536
Richard Lgung
Richmond, CA
Heart
1276
Mike Dunn
San Anselmo, CA
Heart
2459
Patt Dunn
San Anselmo, CA
Heart
3300
Gilda Selchan
San Anselmo, CA
Heart
2662
Ed Tischer
San Anselmo, CA
Heart
3480
Susan Hogg
Granite Bay, CA
Strength
2484
John Hogg
Granite Bay, CA
Strength
5010
Rachel Lyon
Chico, CA
Endurance
3816
Cai Dunham
Colusa, CA
Strength
518
Raquel Lee
Chico, CA
Heart
752
Ashley Robinson
Paradise, CA
Endurance
2528
Stella McCann
Paradise, CA
Heart
1366
Heather Curlee
Paradise, CA
Heart
4260
Gina-Maria Alcover
Paradise, CA
Heart
3584
Ted Merz
McKinleyville, CA
Endurance
12230
Mil Matsumoto
McKinleyville, CA
Endurance
7000
Scott Chatham
Sparks, NV
Endurance
5900
Christina Chatham
Sparks, NV
Strength
2410
Jonathon Chatham
Sparks, NV
Strength
1200
Dawn Gladwill
Silver Springs, NV
Heart
1146
Carl Gladwill
Silver Springs, NV
Heart
1146
Lori Gladwill
Silver Springs, NV
Heart
1146
Rachel Gladwill
Silver Springs, NV
Heart
1146
Pam Bierce
Sacramento, CA
Strength
3800
Sommer Moyer
Sisters, OR
Strength
3800
Adam Seltzer
Seaford, VA
Endurance
4370
Jen Seltzer
Seaford, VA
Endurance
2839
Neil Schaner
Seattle, WA
Strength
2336
Katie Shimer
Seattle, WA
Strength
1863
Karen Harper
Tualatin, OR
Heart
449
Tim Harper
Tualatin, OR
Heart
502
Chris Metz
Redding, CA
Endurance
4308
Stubner Petra
Burghausen, Germany
Strength
2911
Courtney Gregg
Corning, CA
Heart
4370
Melissa Mendona
Red Bluff, CA
Strength
3048
Alyssa Adams
Red Bluff, CA
Strength
1911
Jeanette Hicks
Cottonwood, CA
Strength
2488
Hannah S.
Red Bluff, CA
Strength
2488
Patty Kuntz
Haymarket, VA
Endurance
2254
Eileen Manger
Pleasanton, CA
Endurance
4096
Tom Manger
Pleasanton, CA
Endurance
4096
Dan Kuntz
Haymarket, VA
Endurance
2254
Crone and Erly Family
Danville, CA
Heart
13975
Mary Scomona
Esparto, CA
Heart
2126
Diane Entizue
Tracy, CA
Heart
1774
Juliet de la Huelga
Portland, OR
Endurance
2840
Nick Brown
Portland, OR
Endurance
3312
Ed Long
Sunnyvale, CA
Heart
2130
Dawn Long
Sunnyvale, CA
Heart
1331
Ale Riendy
San Diego, CA
Heart
2505
Y. Blanco
San Diego, CA
Heart
2505
Bill McDonald
Fremont, CA
Strength
7000
Kathy McDonald
Fremont, CA
Heart
2000
McDonald Family (9)
Livermore, CA
Strength
35`09
Katie Whitehead
Redding, CA
Heart
907
Casie Whitehead
Redding, CA
Heart
2380
Gina Whitehead
Redding, CA
Heart
2380
G. Wescott
Shingletown, CA
Heart
3111
Tracey Wescott
Shingletown, CA
Heart
2104
Gigi Mahidiaon-Galido
Daly City, CA
Strength
4641
John Galido
Daly City, CA
Strength
4641
Gianne Galido
Daly City, CA
Strength
3434
Nina Flores
Daly City, CA
Heart
1535
Anna Flores
Daly City, CA
Heart
2195
Christopher Flores
Daly City, CA
Strength
3027
Sonny Ugalde
Daly City, CA
Strength
2852
Christinia Brondo
New Orleans, LA
Endurance
3200
Mike Peterson
Dallas, TX
Endurance
3200
Kalijah Freeman
San Ramon, CA
Heart
2048
Katie Jackson
Auburn, CA
Heart
1003
Theresa Voss
Auburn, CA
Strength
3363
Daughtry Family
Pacifica, CA
Heart
5941
Ramona McNeill
Shingletown, CA
Heart
3633
Carrie McNeill
Shingletown, CA
Heart
3644
Jesse McNeill
Shingletown, CA
Heart
5568
Chad Erich
Shingletown, CA
Heart
5568
Hollit Lindauer
Portland, OR
Heart
1228
Eric Lindauer
Portland, OR
Heart
1600
Jamie Martin
Berkeley, CA
Heart
1408
Michael Hopson
Stockton, CA
Strength
3741
Tina Hopson
Stockton, CA
Strength
1861
Andrew Hopson
Stockton, CA
Strength
2668
Zachary Hopson
Stockton, CA
Strength
1863
Terri G.
Poway, CA
Strength
3528
Steve G.
Poway, CA
Strength
4490
Robin Curtis
San Jose, CA
Heart
1242
June Curtis
San Jose, CA
Heart
1434
Monica Tallent
Santa Rosa, CA
Strength
2816
Mateus Tallent
Santa Rosa, CA
Strength
1775
Rachel Scott
Sacramento, CA
Strength
4299
Bayt Family
Coarse Gold, CA
Strength
12334
Santos Chakez Sanchex
Corning, CA
Heart
1154
José Birrueta
Red Bluff, CA
Heart
887
Filemaon Ocampo
Los Molinos, CA
Heart
1154
Brayan Martinez
Red Bluff, CA
Heart
621
Jesus Amexcua
Red Bluff, CA
Heart
621
Jo Kee
Corning, CA
Heart
1344
Bowlin Family
Houston, TX
Strength
13020
Randy Langseth
Omak, WA
Heart
3594
Charles Curran
Sacramento, CA
Heart
1181
Gail Langseth
Omak, WA
Endurance
4169
James Cooney
El Centro, CA
Heart
1538
Bridget Cooney
El Centro, CA
Heart
972
Aidan Cooney
El Centro, CA
Heart
819
Molly Cooney
El Centro, CA
Heart
819
Neil Cooney
El Centro, CA
Heart
819
Sol Wong
Dublin, CA
Heart
1741
Maggie Wong
Dublin, CA
Heart
1509
Aleanar Wong
Dublin, CA
Heart
812
Jeaquin Wong
Dublin, CA
Heart
710
Girls Inc. NSV
Redding, CA
Heart
9328
Girls Inc. NSV
Redding, CA
Heart
8203
S. Riffart
Magalia, CA
Heart
1846
C. Riffart
Magalia, CA
Heart
1862
Kathy Green
Lisbon, OH
Strength
3891
Bruce Green
Visalia, CA
Strength
4956
Aric Alves
Visalia, CA
Strength
2324
John Preslik
Visalia, CA
Strength
2324
Ryan Robinson
Visalia, CA
Strength
2423
Richard Rodriguez
Visalia, CA
Strength
2423
Clint F.
Visalia, CA
Strength
1843
Kao Saephan
Visalia, CA
Strength
1597
Robb Hipp
Visalia, CA
Strength
1597
Makaela Bowen
Visalia, CA
Strength
2324
Dieddra
Visalia, CA
Strength
2452
Caleb Castro
Visalia, CA
Strength
1829
Derek Morrelli
Visalia, CA
Strength
4322
Juan Gonzalez
Visalia, CA
Strength
15907
David Berlin
Visalia, CA
Strength
2785
Matt P.
Visalia, CA
Strength
4778
Ness P.
Heart
3106
Zigi P.
Heart
2457
Janice P.
Heart
1719
Harrison P.
Heart
1910
Desifee Zerwekh
Long Beach, CA
Heart
900
Cynthia Zerwekh
Long Beach, CA
Heart
1025
Meera
Cupertino, CA
Heart
812
Janya
Cupertino, CA
Heart
812
Adrienne
Chico, CA
Heart
1126
Melanie
Palm Desert, CA
Heart
1555
Leif
Palm Desert, CA
Heart
1639
Nicola
Düsseldorf, Germany
Strength
2600
Frank
Düsseldorf, Germany
Strength
2600
Sezy
Pleasant Hill, CA
Heart
2867
Gergana
Millbrae, CA
Heart
2867
Teoolozy
San Francisco, CA
Heart
2867
Lori
San Jose, CA
Heart
2350
Jerry
Lake Oswego, OR
Heart
3800
Lisa
Thermalito, CA
Heart
1844
Mike
Thermalito, CA
Heart
1844
Paige
Stanford, CA
Heart
2031
Eric Lindauer
Stanford, CA
Heart
3041
Jaylon
Elk Grove, CA
Strength
2730
Rocky
Elk Grove, CA
Strength
1924
Nathan
Elk Grove, CA
Strength
2498
Jennifer
Elk Grove, CA
Heart
1051
Alana
Elk Grove, CA
Strength
2130
Elora Talley
Elk Grove, CA
Strength
1091
Manuel Gallegos
Elk Grove, CA
Strength
2220
Dillon
Blue Oak School
Heart
1638
Sean
Blue Oak School
Heart
1638
Andrea
Blue Oak School
Heart
1638
Madeline
Blue Oak School
Heart
1638
Kaiti
Blue Oak School
Heart
1638
Ergn
Blue Oak School
Heart
1638
Anajay
Blue Oak School
Heart
1638
Valarie
Blue Oak School
Heart
1638
Kailyb
Blue Oak School
Heart
1638
Lissa
Blue Oak School
Heart
1638
Tony
Blue Oak School
Heart
1638
Joshua
Blue Oak School
Heart
1638
Maria
Blue Oak School
Heart
1638
Tobins
Blue Oak School
Heart
1638
Townsend
Blue Oak School
Heart
1638
Jack
Blue Oak School
Heart
1638
Jade
Blue Oak School
Heart
1638
Kieran
Blue Oak School
Heart
1638
Anglina
Blue Oak School
Heart
1638
Ronnie
Blue Oak School
Heart
1638
Lamar Jones
Sonoma, CA
Heart
1911
Gabe Copeland
Sonoma, CA
Heart
1096
Satchel Sevenaw
Sonoma, CA
Heart
1638
Finn Peterson
Sonoma, CA
Heart
1638
Riella Shafer
Sonoma, CA
Heart
1491
Stella Sherburn
Sonoma, CA
Heart
2457
Giovanni Padilla
Sonoma, CA
Heart
2661
Ian Joost
Sonoma, CA
Heart
1491
Nathaniel Galicia
Sonoma, CA
Heart
2661
Jack Turner
Sonoma, CA
Heart
1434
Colin Dewees
Sonoma, CA
Heart
2248
Lachlan Brumme
Sonoma, CA
Heart
2270
Daniel Deleon
Sonoma, CA
Heart
1640
KJ Evans
Sonoma, CA
Heart
2661
Abby Roghi
Sonoma, CA
Heart
1146
Nathatlie Arguello
Sonoma, CA
Heart
1146
Saleh Schow
Sonoma, CA
Heart
1146
Isabelle Sanchez Padilla
Sonoma, CA
Heart
1146
Molly Bingham
Sonoma, CA
Heart
1146
Sophia Squiley
Sonoma, CA
Heart
1146
Noah
Elk Grove, CA
Heart
1494
Lia
Elk Grove, CA
Heart
1366
Gracie
Elk Grove, CA
Heart
1051
Corbin
Elk Grove, CA
Strength
2085
Glenna
Richmond, CA
Heart
2560
John
San Francisco, CA
Heart
2916
Linda
Buffalo, NY
Strength
3000
Jim
Buffalo, NY
Strength
3000
Tania Family
San Jose, CA
Heart
5240
Victoria Pripe
Bend, OR
Endurance
2000
Nancy Green
Bend, OR
Endurance
2000
Patti Koski
Bend, OR
Endurance
2000
Pat Moen
Bend, OR
Endurance
2000
Dee Caskey
Bend, OR
Strength
1500
Danielle Takla
Bend, OR
Strength
1500
Przemyslaw Wawrzyneu
Novato, CA
Heart
514
Marcin Panfil
Novato, CA
Heart
514
Malgorzata Szymansua
Novato, CA
Heart
514
Karolina Woddardsua
Novato, CA
Heart
514
C. Avenell
Moraga, CA
Strength
1640
B. Avenell
Moraga, CA
Strength
1640
Avenell
Moraga, CA
Strength
1640
Avenell
Moraga, CA
Strength
1238
C. Adams
Mammoth Lakes, CA
Strength
1900
S. Flake
Sacramento, CA
Heart
923
J. Luckhardt
Sacramento, CA
Heart
1863
S. Flake
Sacramento, CA
Heart
2867
Kinsella, Carr, and Nenmarks Family
Longbeach, CA
Strength
21410
Kuhn Family
Portland, OR
Heart
2948
Karen Scott
Bishop, CA
Heart
1330
Rick Scott
Bishop, CA
Heart
1330
Zachary Yeo
Pleasanton, CA
Heart
764
Bee Bee
Pleasanton, CA
Heart
1407
Leonard Yeo
Pleasanton, CA
Heart
1972
Lilirose Luo
Folsom, CA
Heart
1289
Kyle Luo
Folsom, CA
Heart
2030
Marie White
Berkeley, CA
Heart
2048
Mary Mrowka
Berkeley, CA
Heart
1365
Allison McCarhthy
San Francisco, CA
Heart
1365
Tiana Trutha
Berkeley, CA
Heart
1840
Greg Janes
Maple Valley, WA
Strength
3570
Marsha Janes
Maple Valley, WA
Strength
3030
Jorgensen Family
Carmichael, CA
Heart
8000
Dale Higgins
Shingletown, CA
Heart
1536
Ryland Azevedo
Gilroy, CA
Strength
2785
Joe Azevedo
Gilroy, CA
Strength
2321
Barney Croswhite
Henderson, NV
Endurance
7672
Valerie Croswhite
Henderson, NV
Endurance
5945
Rebecca Croswhite
Henderson, NV
Endurance
3200
Kathleen Croswhite
Henderson, NV
Heart
3959
Carrie Roller
Knoxville, TN
Heart
1740
Margaret Aitkenhead
Sacramento, CA
Heart
1740
David Olmstead
Redding, CA
Endurance
10500
Adam O.
Redding, CA
Strength
15000
Jacob Fanene
Redding, CA
Endurance
4000
Eli Todd
Redding, CA
Endurance
15000
Kyle Boyd
Redding, CA
Endurance
7500
Andrew Gardner
Redding, CA
Endurance
75000
Robert Zuhlke
Redding, CA
Strength
4000
Troy Hulsey
French Gulch, CA
Endurance
13000
Nathan Cahalan
Redding, CA
Endurance
15000
Ian Dalaiel
French Gulch, CA
Endurance
20000
Mike Joslin
Valley Springs, CA
Strength
5400
Rachel Joslin
Valley Springs, CA
Heart
2100
Tanya Robins
Valley Springs, CA
Heart
2455
Lilly Joslin
Valley Springs, CA
Heart
1660
Levi Joslin
Valley Springs, CA
Heart
1669
Danial Gilloria
Valley Springs, CA
Heart
3600
Daniiall Gilloria
Valley Springs, CA
Heart
3275
Isaha Gilloria
Valley Springs, CA
Heart
3275
Amy von Diest
Anchorage, AK
Heart
1670
Anna Raymond
Anderson, CA
Heart
3003
Jaycee Raymond
Anderson, CA
Heart
1839
Summer Wyland
Livermore, CA
Strength
573
Georgia Wyland
Livermore, CA
Heart
573
Sandy Oberg
Richmond, CA
Heart
2300
Morie Oberg
Richmond, CA
Heart
2700
Alex Castillo
Elk Grove, CA
Strength
2155
Keiji Rice
Elk Grove, CA
Strength
2155
Cheyenne Truesdale
Elk Grove, CA
Heart
2253
Madison Petri
Elk Grove, CA
Strength
2867
Wynter Gorre-Clancy
Elk Grove, CA
Heart
2184
Armaanki Randhawa
Elk Grove, CA
Heart
1744
Gurmannper Randhawa
Elk Grove, CA
Heart
1592
Ava Battles
Elk Grove, CA
Heart
2436
Ken Holm
Anchorage, AK
Heart
2348
Kathy Kortuem
Redding, CA
Heart
3398
Megan Zeitler
Walnut Creek, CA
Heart
1365
Jason Lonan
Jackson, TN
Endurance
10000
Heather Garcia
Lockeford, CA
Heart
2000
Joshua Garcia
Lockeford, CA
Heart
550
Jabe Garcia
Lockeford, CA
Heart
300
Greg Garcia
Lockeford, CA
Heart
4000
Molly Walker
Livermore, CA
Endurance
1864
Kate Walker
Livermore, CA
Strength
1291
Alex Liggett
Weston, CT
Heart
1700
Sara Hoffman
Granite Bay, CA
Heart
1200
Ryan N.
Roseville, CA
Heart
5733
Katrena Thomas
Auburn, CA
Heart
4302
Rachel Taft
El Sobrante, CA
Heart
5829
Lavone Taft
CA
Heart
4302
Evan Bartfield
Berkeley, CA
Heart
3336
Jordan Bartfield
Berkeley, CA
Heart
2634
Lauren
San Francisco, CA
Heart
116
Kate
San Francisco, CA
Heart
716
Stefanie
San Francisco, CA
Heart
2500
Elizabeth
Davis, CA
Heart
382
Emma
Davis, CA
Heart
191
Charlotte
Davis, CA
Heart
143
Charles
Yuba City, CA
Heart
382
Jane
Yuba City, CA
Heart
191
Wyatt
Redding, CA
Strength
411
Ding Family
Mountain View, CA
Strength
8118
Craig Lanseth
Lake Forest, CA
Strength
3505
Anne Langseth
Lake Forest, CA
Strength
2143
Ketan Mittal
Santa Clara, CA
Endurance
4500
Varun Mittal
Santa Clara, CA
Endurance
4200
Mehak Mittal
Santa Clara, CA
Endurance
3600
Rylan Patton
Chico, CA
Strength
1290
Carla Cooney
El Cerrito, CA
Strength
3032
Jennifer Cooney
El Sobrante, CA
Strength
2252
Seung-You Jiy
Albany, CA
Heart
1843
Alex Jung
Albany, CA
Heart
1229
Misun Kang
Albany, CA
Heart
1597
Dave Schorr
Humboldt, CA
Strength
3600
Amy Hephar
San Francisco, CA
Strength
3600
Wendi Sheefir
Humboldt, CA
Strength
3600
Dee Turner
Mammoth Lakes, CA
Heart
1064
David Betts
Folsom, CA
Heart
4450
Jessica Young
Los Altos, CA
Strength
2388
Joe Hough
Petaluma, CA
Heart
4753
Gabriela Sophia Palladino
Oakland, CA
Heart
1213
Richard E.V. Harris
Oakland, CA
Heart
3058
Karen Perry
Redding, CA
Heart
1508
David Nichols
Danville, CA
Strength
908
Ryan Nichols
Danville, CA
Heart
548
Carl Nichols
Danville, CA
Strength
1896
Christine Nichols
Danville, CA
Strength
2150
Braden Russell
Ladera Ranch, CA
Heart
1972
Paolo Russell
Ladera Ranch, CA
Heart
1508
Luca Russell
Ladera Ranch, CA
Heart
1161
Emily Garcia
Rocklin, CA
Heart
2049
Becky Dolan
Rocklin, CA
Heart
2049
Sarah L. Cassalata
Rocklin, CA
Heart
2661
Freya Davis
Rocklin, CA
Heart
2661
Sara Garcia
Rocklin, CA
Heart
4000
Debbie Dolan
Rocklin, CA
Heart
4000
Luis Garcia
Rocklin, CA
Heart
4000
David Garcia
Rocklin, CA
Heart
1000
Angel Gonzalez
Arecibo, Puerto Rico
Strength
3888
Gladimar Cortes
Arecibo, Puerto Rico
Strength
2457
Angel Gabriel
Arecibo, Puerto Rico
Strength
3593
Roger and Gherta Hurt
Ferdinand, IN
Heart
4097
Angela Frank
Muttenz, Switzerland
Heart
1160
Stephan Frank
Muttenz, Switzerland
Heart
1800
Richard Kussner
Western Springs, IL
Heart
3180
Paul Kassner
San Mateo, CA
Heart
3050
Sarah Haddox
Redding, CA
Strength
8620
Ava Drew
Diamond Bar, CA
Strength
621
Tim Drew
Diamond Bar, CA
Strength
887
Olivia Drew
Diamond Bar, CA
Strength
1154
Sarah Meyer
Diamond Bar, CA
Strength
1773
Lisa Kohnhorst
Santa Cruz, CA
Heart
1600
Tessa Kohnhorst
Santa Cruz, CA
Heart
1100
Ellen Chesnut
Mill Valley, CA
Strength
1231
Lee Stafanik
Greenfield, NH
Heart
1140
Mary Stefanik
Greenfield, NH
Heart
1140
Rachel Eby
Corvallis, OR
Strength
2666
Anna Eby
Corvallis, OR
Strength
1146
Ben Eby
Corvallis, OR
Strength
1146
William S.
Redding, CA
Strength
1146
Hayden and Yost Families
Concord, CA
Endurance
19664
Casey Vanpraayen
Paradise, CA
Heart
1742
Thomas T.
Chico, CA
Heart
1715
Sierra Dickerson
Paradise, CA
Heart
1503
Wendy Sous
Chico, CA
Heart
1856
Elizabeth Konar
Redding, CA
Heart
2046
Melanie Young
Oakland, CA
Heart
1775
Sebastian Lodahl
Oakland, CA
Heart
2048
Mine Park
Sacramento, CA
Heart
1686
Miyoung Park
Sacramento, CA
Heart
1686
Chan Park
Haventown, PA
Heart
1945
Okran Park
Haventown, PA
Heart
1686
David Sun
Sacramento, CA
Heart
1686
Ashley Exum
Red Bluff, CA
Heart
6212
Lucy Ring
Leicester, England
Heart
1910
Brooke Truman
Chico, CA
Heart
2458
Don Wilson
Billings, MO
Endurance
5325
Susan Wilson
Billings, MO
Endurance
3470
Amy June Rowley
Livermore, CA
Heart
1864
Reza Mosher
Livermore, CA
Heart
1003
Neva Mosher
Livermore, CA
Heart
1160
Tavey Mosher
Livermore, CA
Heart
1003
Jeff Mosher
Livermore, CA
Heart
2236
Joshua Cowan
Fredonia, NY
Heart
1052
Matthew Cowan
Fredonia, NY
Heart
1052
Andrew Cowan
Fredonia, NY
Heart
1052
Jessica Cowan
Fredonia, NY
Heart
1951
Tim Cowan
Fredonia, NY
Heart
3604
Mullins Family
Cameron Park, CA
Heart
1465
Miles Bratton
Roseburg, OR
Heart
1229
Jen Hollister
Roseburg, OR
Heart
1012
Jeff Chan
Saratoga, CA
Heart
1000
Steven Gin
Pismo Beach, CA
Heart
1300
Stephanie Chan
Saratoga, CA
Heart
1600
Marion Gin
San Francisco, CA
Heart
682
Jeanie McCombs
Arroyo Grande, CA
Heart
1023
Elsie Gin
Arroyo Grande, CA
Heart
688
Jessica Fider
Arroyo Grande, CA
Heart
688
Carol Gin
Shell Beach, CA
Heart
888
Kalei Chu-Hall
Union City, CA
Strength
3379
Jason Wu
Union City, CA
Strength
3628
Bradley Sakihara
Fremont, CA
Strength
3628
Raymond Sakihara
Fremont, CA
Strength
3628
Bo Okada
Fremont, CA
Strength
4505
John Arrai
Union City, CA
Strength
4505
Jennifer Wong
Walnut Creek, CA
Heart
2867
Lawrence Chuwaeke
Stockton, CA
Heart
3911
Roxane Superio
San Jose, CA
Heart
1842
Jason Paiva
Eureka, CA
Heart
928
Mikkoul Fouguenblot
Alameda, CA
Heart
1200
Grace Chang
Cupertino, CA
Strength
1990
Yueh-Pey Wu
Cupertino, CA
Strength
4052
Alexandra Huang
Cupertino, CA
Strength
4495
Andrew Y. Mu
Fremont, CA
Strength
4958
Dawn Jowett
Derbyshire, England
Endurance
3481
Greg Sheriston
Derbyshire, England
Endurance
4516
Nancy Wing
Seattle, WA
Heart
1030
Jaclyn Wing
Seattle, WA
Heart
798
David Wing
Seattle, WA
Heart
948
Cara Morehouse
Redding, CA
Heart
1775
Dan Gilliland
Redding, CA
Heart
1775
Beth Rogozingui
San Francisco, CA
Heart
3727
John Bokelman
San Francisco, CA
Heart
4652
Leslee Brackin
Tampa, FL
Strength
3132
Jack Brackin
Tampa, FL
Strength
3132
Annabrace Brackin
Tampa, FL
Strength
3132
Wyatt Loader
Santa Clara, CA
Heart
421
Yuliya Goldshteyn
Berkeley, CA
Heart
2552
Andy DeGregorio
Portland, OR
Heart
2552
Mike Vingon
Grass Valley, CA
Strength
3180
Nancy Jones
Grass Valley, CA
Strength
1639
Cody Jones
Grass Valley, CA
Strength
1147
Shawn Willis
Portland, OR
Strength