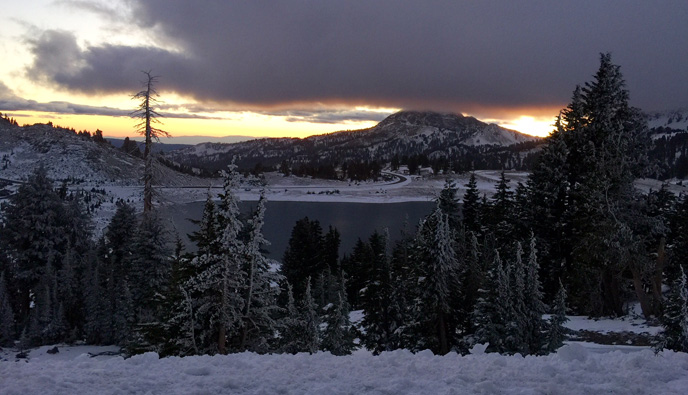 Chris Sweeney
NOTICE: Refresh your browser (hit F5) to view the most recent information.
Status of roads within Lassen Volcanic NP
Road Section

Status

Detail

Lassen National Park Highway
(The portion of Highway 89 which extends through the park, 30 miles).


Closed
Access from highways leading to the park are open. The two main entrances inside the park can be driven to.

Road through the park, connecting north to south is closed to through traffic for the winter season. Visitors can access the main entrances of the park at the Loomis Museum (one mile inside the northwest entrance) and at the Kohm Yah-mah-nee Visitor Center (one mile inside the southwest entrance).

The highway is suitable for any type of passenger vehicle, motorcycle, RVs and trailers up to 40 feet, total length.

Butte Lake

Closed

Road is unpaved/gravel, 6 miles in length and begins off of Hwy 44.



Warner Valley (access to Drakesbad Guest Ranch)


Closed

Road is not recommended for RVs or trailers. It is 17 miles in length and begins off of Hwy 36 in Chester. The last 3-mile section is unpaved/dirt.

Juniper Lake

Closed

Road is not advised for RVs, trailers or vehicles with very low clearance. The road is 13 miles long. It is paved for the first 6 miles north of Chester (Hwy 36), then rough gravel and dirt for the remaining 7 miles.
Status of roads surrounding Lassen Volcanic NP
To view the webcam at the Highway 89/44 junction near northwest park entrance click here.
Highway 32 | Highway 36 | Highway 44 | Highway 89 | Highway 299

Snow Depth, Weather Forecast & Webcams
Snow depths are updated when there is a significant change. Call (530) 595-4480 for the most up-to-date information. Last updated: 11/25/15.
Northern California Weather Forecast
2015 snow pack information:
November - April 1, 2015 | Average snow pack, 77 inches
Normal average snow pack, 331 inches
% of normal = 23

Wildland Fire and Air Quality Conditions Update


Air quality conditions can change rapidly due to weather and other variables. Lassen Volcanic National Park staff may not be aware of these rapid changes. Please be aware of your surroundings and use the following links and phone numbers for more information.
Lassen Volcanic National Park fire information
Northern California Highway Information Hotline: 1-800-427-7623
California Department of Forestry and Fire Protection
Air Quality Measurements and Forecasts for Northern California