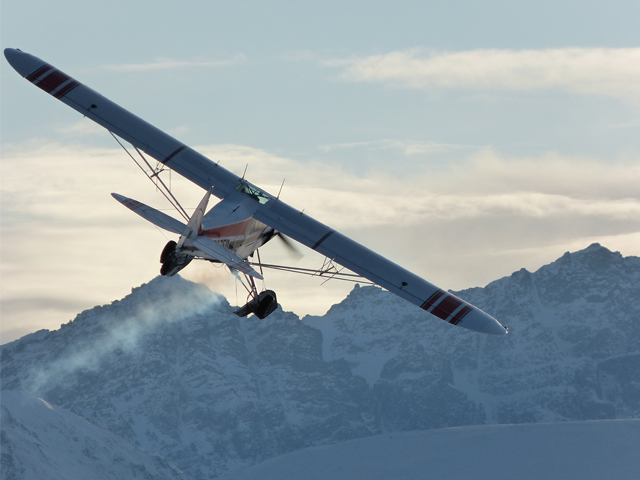 J. Mills
Visit the directions page for specific information on accessing the park.
Park Communities
The park's field headquarters and visitor center are located in Port Alsworth, a small community on Lake Clark. Other towns providing access to the park include Anchorage, Homer, Kenai, Iliamna, Newhalen, Pedro Bay and Nondalton.
Backcountry Travel
Lake Clark is a backcountry park. There are no "improvements" to hiking or camping (with the exception of the Tanalian Trail). More information on backcountry travel in the park can be found in the camping and backpacking section.
Backcountry Gear and Boat Rentals
Independent travelers may wish to rent kayaks, motor boats or backpacking equipment to use without a guide service. Tulchina Adventures offers gear, kayak, canoe, and skiff rentals. Alaska Alpine Adventures offers kayak rentals. The Farm Lodge offers skiff rentals. The General Lodge offers skiff, open style recreational kayaks, and bikes. All companies are located in Port Alsworth on Lake Clark.
Authorized Guide Services
There are numerous guide services authorized to conduct business within the park and preserve. Check out a list of authorized guiding companies. These companies provide services such as big game transport, fishing, hunting, photography, backpacking, rafting, and mountaineering guide services.