NPS Photos
Located at the headwaters of the world's most productive sockeye salmon fishery, this area protects a complex mosaic of landforms and ecosystems that continue to evolve from dynamic tectonic, volcanic, glacial, and climatic processes. Undisturbed landscapes of coastal areas, mountain ranges, tundra, foothills, and lakes support a full complement of subarctic fish and wildlife species and naturally functioning predator / prey relationships. Lake Clark's cultural history is woven in 10,000 years of human occupancy. The park and preserve protect an area vital to the cultural and spiritual continuance of the Dena'ina culture.
The 1916 Organic Act, which created the National Park Service, requires parks "to conserve the scenery and the natural and historic objects and the wild life therein." A comprehensive program of scientific research and monitoring is required to ensure that Lake Clark's natural and cultural resources are protected. Some of these studies are focused on specific resource concerns while other studies are broader in nature and intended to better understand the complex ecosystems of this large wilderness park.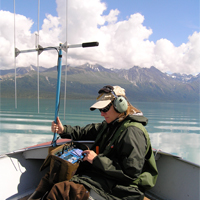 NPS Photo
Research
Lake Clark National Park is interested in working with researchers from a wide variety of organizations. Park management depends on a high quality research and monitoring. Learn more about: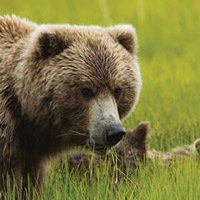 NPS Photo / J Pfeiffenberger
Changing Tides
The National Park Service is embarking on a new study to investigate the unique link between the terrestrial and nearshore environments, specifically coastal brown bears and intertidal invertebrates.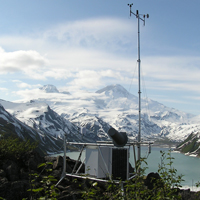 NPS Photo
Long-term Ecological Monitoring
The
Southwest Alaska Inventory and Monitoring Network (SWAN)
is one of 32 networks across the United States that furthers the National Park Service's strategy to improve park management through greater reliance on scientific information. The SWAN establishes and provides long-term ecological monitoring of a variety of natural vital signs.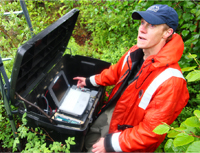 NPS Photo
NPS Data Store
The
Integrated Resource Management Application
more commonly known as IRMA is the National Park Service-wide repository for documents, publications, and data sets that are related to National Park Service natural and cultural resources. To search for Lake Clark specific documents check "filter by NPS units" and select Lake Clark National Park and Preserve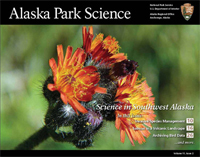 NPS Image
Alaska Park Science

Alaska Park Science is a semi-annual journal that shares what we are learning in Alaska's national parks through the study of their vital cultural and natural resources. Browse current and past issues of Alaska Park Science.