Thermokarst in Alaska's Arctic
A new video has been released by the National Park Service highlighting the work being done to document and monitor the effects of melting permafrost.  Terrestrial Ecologist Dave Swanson describes how ice melting below the surface of the tundra progresses into a thaw slump and how 3-dimensional modeling provides a means of measuring this change over time.  Click on the image below for a link to YouTube.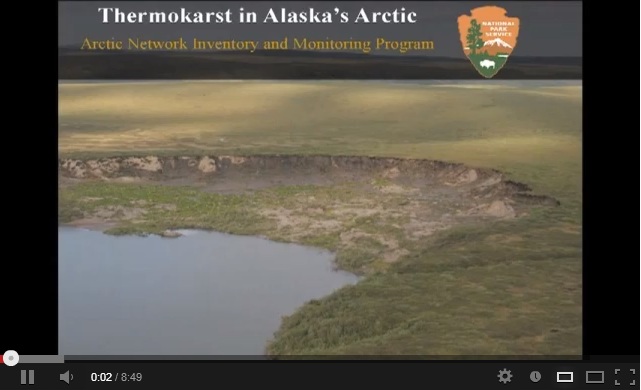 To learn more, click on the image below to read the Permafrost Resource Brief.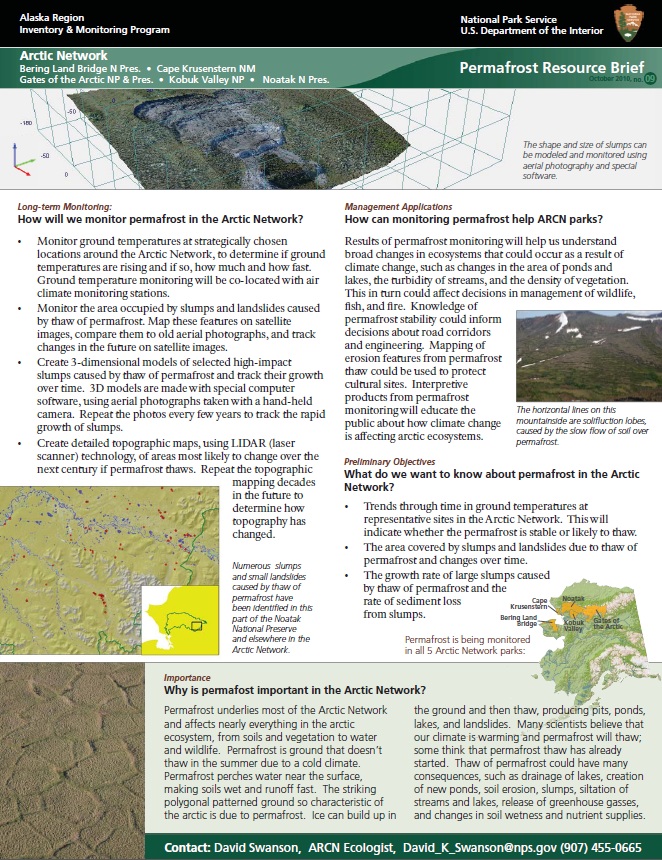 Post A Comment
Did You Know?

The Great Kobuk Sand Dunes, located within Kobuk Valley National Park, currently cover 23.5 square miles, but were thought to be as large as 300 square miles at one time.